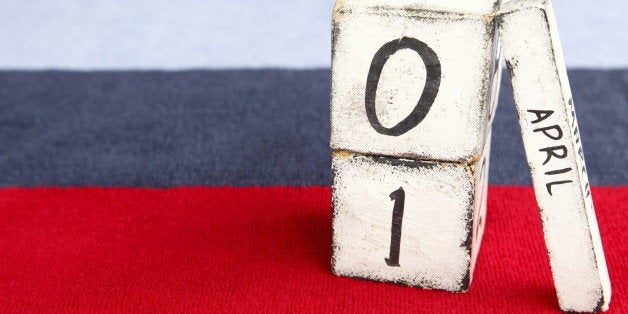 No April Fools joke here. Asbestos - a known human carcinogen - has not been banned and is still legal in the United States.
Shocking, right? Well how about this - even though the asbestos industry knew by as late as the 1930s that asbestos causes incurable cancers, asbestos was widely used in the construction, shipbuilding, and the automotive industries for decades.
It may seem ludicrous that a toxin so notoriously deadly as asbestos would be imported into our country and used in manufacturing to this day, not only is that the case, but deaths from asbestos continue as well. In fact, each year, up to 15,000 Americans die from preventable asbestos-caused diseases, such as mesothelioma.

Before my husband, Alan, was diagnosed with mesothelioma, I had never heard of the disease - I couldn't even pronounce it. We soon learned doctors couldn't cure it. We were a typical American family - trusting that our government would protect our air, water, and soil from toxins. We were wrong.
While we searched for treatment and a cure, we uncovered the truth about the man-made asbestos disaster and our anger intensified.
In hope for more time, Alan chose to have a radical surgery which removed a rib and his left lung, stripped off his pericardium and surgically replaced his diaphragm--all in hope of more time with us. In 2005, the cancer came back on his remaining lung. He felt like he was breathing through a pinched straw, every breath, every minute, every day. When his oxygen levels became critically low, he was tethered to supplemental oxygen. He fought a hard battle with chemotherapy for nearly a year and in 2006 Alan took his last breaths with our daughter and me by his side. My family is not alone. Every day, 40 Americans die from preventable asbestos-caused diseases.
What is most appalling about asbestos-caused deaths is that they could have been prevented. The asbestos industry knew that exposure to asbestos caused incurable respiratory diseases and mesothelioma, lung, gastrointestinal, laryngeal, colorectal, and ovarian cancers. However, instead of protecting the public, the industry chose to cover up the dangers of asbestos in order to protect profits.
The industry leaders also knew that asbestos-caused diseases often take decades to manifest. The longer they could cover up the deadly nature of asbestos, the more likely the casualties would be someone else's problem.

It didn't take long for the the companies manufacturing or using asbestos to grab the Big Tabaco Playbook to hide the truth, create doubt, and lobby Congress for financial bailout bills. Denial, deception, and document suppression worked. Asbestos use increased with the start of World War II, and the U.S. consumption of asbestos peaked in 1973.
Too few Americans know the facts about asbestos and the current danger it presents in our lives. While Alan was fighting for his life, we co-founded the Asbestos Disease Awareness Organization (ADAO) to change that. Dedicated to awareness and prevention, on April 1st we begin the 12th Global Asbestos Awareness Week. This week, ADAO will feature important educational resources from leading organizations, along with guest blogs, videos, and asbestos victims' stories.
This public education effort is so incredibly important in the fight against asbestos-caused diseases because while promising medical research continues, prevention remains the only cure. Many people may think they already know what they need to know about asbestos - it is deadly and costly to remove if you find it in your home. But few know how to identify asbestos in their homes, schools, workplaces; or manage the risk during repairs, renovation, construction, or post-disasters.
Asbestos fibers can be nearly 700 times smaller than a human hair and are odorless, tasteless, and indestructible. Renovations and unintended disturbances can cause asbestos fibers to be released into the air.
Before you renovate your home, work with a professional to prevent potential asbestos exposure and follow these three rules if you find asbestos in your home.

1. Don't Damage or Disturb the Asbestos. Take every precaution to avoid damaging or disturbing asbestos-containing material.

2. Don't Touch the Asbestos. Leave undamaged asbestos-containing materials alone, and keep activities to a minimum in any areas having damaged material that may contain asbestos.

3. Work with a Professional. The EPA highly recommends that sampling and minor repair also be done by a trained and accredited asbestos professional.

If you were shocked to learn that asbestos is still legal in the U.S., help us educate others by sharing this information.
Presently, the U.S. House and U.S. Senate are working to reform the Toxic Substances Control Act (TSCA) of 1976 - the dangerously outdated law that has allowed asbestos use to continue in America.
While Congress can't bring back my husband or the thousands of others who have lost their lives to a preventable disease caused by asbestos, Congress can choose to protect the public by banning asbestos and demanding responsibility from the industry. With greater responsibility, accountability, and transparency, asbestos exposure and deaths can be prevented. As life lessons have taught me, "Hear Asbestos. Think Prevention." It's no April Fool's joke; asbestos kills.
Popular in the Community