Chinese superstar classical music pianist Lang Lang is a man on a classical music mission.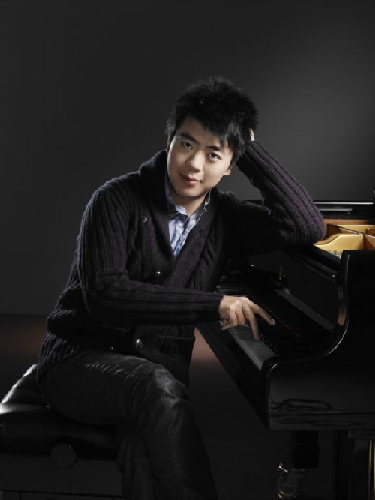 Already a legend for his Flight of the Bumblebee on an iPad with the San Francisco Symphony, and emerging finally from what seemed like months in the recording studios for his soon-to-be-released Live in Vienna multi-formatted release, Lang Lang is announcing the release of Version 2.0 of his best-selling iPad-only app, Magic Piano.
I've had Magic Piano for a few weeks. It's like playing a piano set up like a video game. Whether you play against others, through the app's "warp hole," or alone, using the seductive spiral keyboard, it's a highly addicting experience. After five minutes, my wife wouldn't give the iPad back to me!
"The new version has been musically changed," Lang told me on the phone. "The sound has a more convincing artistic feel to it." Equally important, the music that's hot wired into the app is now performed by Lang Lang himself. "A Chopin waltz, Clair de lune by Debussy, a lot of pieces."
Lang always wanted to create a piano app, but had to wait for the technology to be ready. When he met the people from Smule, developers of Sonic Lighter, Ocarina and Glee, he liked their "cool, creative, very connective apps." The important thing for Lang was "to create software so that kids could get a taste of what music will be like before they learn the real piano." And Smule has delivered.
He is not worried by the simplicity and pop culture aspects of the Magic Piano concept. "After all, most kids play with toy cars, but eventually they need a real car. It's really fun to play with friends, or play alone. There's even mode that plays automatically. As technology has changed life, so music will improve people's lives." And sell a lot of product. Building on sales of 100,000-plus copies of Version 1, the outlook for 2.0 is looking very positive.
No matter how many copies he sells, however, Lang says unequivocally: "I will not give up the real piano."
So all Lang Lang fans can breathe a collective sigh of relief.
Related
Popular in the Community