With mounting violations and administrative errors, will Illinois Attorney General Lisa Madigan finally intervene in the most controversial strip mine in southern Illinois?
This question is being raised today by farmers and residents fighting to save their historic community from destruction in Saline County, as out-of-state loggers began to set up their equipment on a Rocky Branch strip mining site, as part of Peabody Energy's expanding mining operations in the Shawnee hills of southern Illinois -- operating once again without an Illinois Department of Natural Resources mining permit.
Two months ago, in fact, federal intervention forced the state DNR to issue a Notice of Violation for Peabody's unabashed pre-mining illegal logging operations. While logging was halted, DNR officials told the local media that the violation was "not expected to derail Peabody's chances for a permit."
Even without that permit, Peabody's loggers are back.
Faced with the toxic fallout from nearby blasting, fly rock, water contamination, farm and property value loss, and flooding, Rocky Branch residents turned out in overwhelming numbers last month at an Illinois EPA hearing -- as well as earlier DNR hearings -- against the Peabody mine expansion.
At the February hearing in Harrisburg, Rocky Branch resident Judy Kellen spoke out against such violations and backroom permit dealings: " "When there are this many questions, without any answers, it makes you wonder what's going on behind closed doors. We call on Governor Quinn and Attorney General Madigan to come to Saline County for themselves, to see the price we are paying for this mine."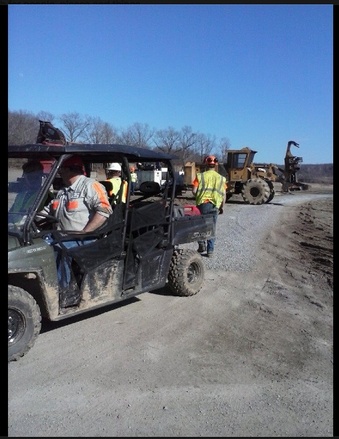 Rocky Branch mining site, Saline County, Illinois. Photos by Georgia de la Garza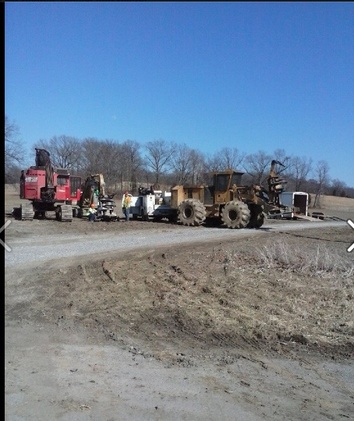 Rocky Branch mining site, Saline County, Illinois. Photos by Georgia de la Garza
The logging equipment set up by an Indiana firm -- despite mine company claims to use local businesses -- is also based in a 200-acre Shawnee forest habitat that residents say include endangered Indiana bats.

Despite an apparent phone call by DNR officials to Rocky Branch residents informing of an impending permit for the mine, DNR spokeperson Chris McCloud confirmed in an email today that the Rocky Branch mine permit is under final review.
At the DNR hearing in December, residents complained that Illinois agency officials refused to accept documentation and photographs of blasting and pollution violations.
Here's a video overview of the Rocky Branch and Cottage Grove mining operations in Saline County:
Related
Popular in the Community