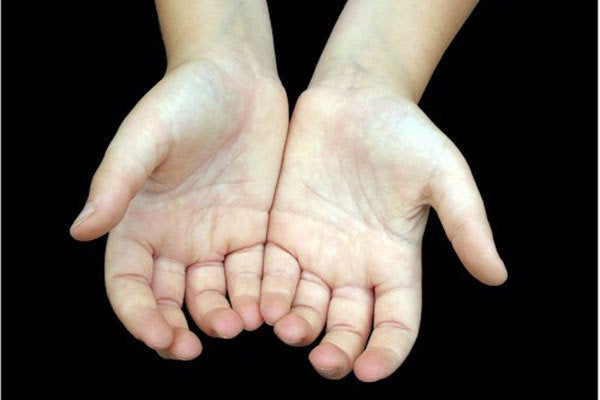 According to UNIFEM, at least one out of every three women around the world has been beaten, coerced into sex, or otherwise abused in her lifetime. For women aged 15 to 44 years, violence is a major cause of death and disability.
For me, breaking the chains of domestic violence has been a goal since the day my daughter was born. And when it came time to purge all that I had been hiding, I did so in pretty grand fashion: my debut book, Held Hostage. I consulted with some of my family members to gauge how they might feel about my going public with my truth, my journey and my healing my life by getting it all out into the open to help encourage and inspire others. Some were supportive. Some not so much. My mom was initially and then, just before the book hit shelves, she changed her mind.
Without judgment, I let her retreat into that old familiar pattern of fear based response and shared my journey of violence, abuse, trauma and recovery with passion, grit and courage. I say that there is nothing that can cross lines and reach people, inspire them like personal experiences shared with heart and soul. My daughter and I were violently attacked in November 2000 by three masked gunmen. Held Hostage takes readers from the dark aftermath of this painful experience to confronting my abusive past and what it took for me and my daughter to overcome tragedy with self-love. Held Hostage will be a Lifetime movie in May 2009.
What I realized is that, like the kidnapping and hostage ordeal my daughter and I survived, we had very different and individual responses and trauma. We remembered different things from that night of terror, had different triggers. The same is true of my siblings growing up in an abusive, oppressive and violent atmosphere. We all were exposed to the pain but we all had a different view, a different experience and a different way of processing it all. I chose to write and share my perspective, my feelings, my challenges and triumphs. I chose to share my own personal and individual truth and didn't need permission from anyone to do so. I had to find a way to understand that if someone else was resistant, that belonged to them.
To my great surprise I had the most amazing talk with my mom last week about her new outlook on life since seeing a professional about setting healthy boundaries and letting go of fear. I am so proud of her for taking that step. What was so great was that she told me she supported my decision to write and publish my book and realized it was fear that made her run from my going public with what I had endured. The next call was her asking me if there was anything going on for Domestic Violence Awareness Month that she could be involved in. She, after years of suffering and silence, is ready to set herself and her story free.
My mom is a domestic violence survivor and new authentic voice for violence against women awareness and is ready to speak out with a new and inspiring message for women as a mother of seven children and as a survivor. She told me that I was helping her see the future in a whole new way. She was watching from afar as my daughter and I were honored by being added to the Chicago Children's Hospital Trauma Center Survivor Wall, became a Family Advocate for the National Child Traumatic Stress Network and Children's Hospital Chadwick Center in San Diego, and was featured on The Biography Channel and A & E Television. I became the 2008 MSN Hometown Hero, SelfGrowth.com Expert, Glow Project Magazine contributor, award-winning speaker, and owner of dreamBIG® Consulting, Women Who dreamBIG® and delivering my "Live Your dreamBIG® Life" message internationally. Through it all I had inspired her to discover her own voice; a beautiful gift without measure.
When I think back on it all I remember witnessing my mother being torn apart by rage and enduring the pain of domestic violence and abuse. After my daughter and I were attacked, I knew it was time to take a stand against violence against women and girls, not just for myself and my own daughter, but as a daughter for my mother too. Today my mom brings such intelligence and strength to this message of hope. The impact of our collective voice is twice as strong. It is my greatest hope that we will inspire millions of women and girls to love themselves, dare to break free from the chains of the past, to be each other's heroes and dreamBIG!
To learn more about Winning Yourself Back: 8 Principals to Inner Healing workshops and teleclasses and keynote speaking topics such as Hostage No More and Live Your dreamBIG Life, visit www.michelle-renee.com or www.WomenWhodreamBIG.com