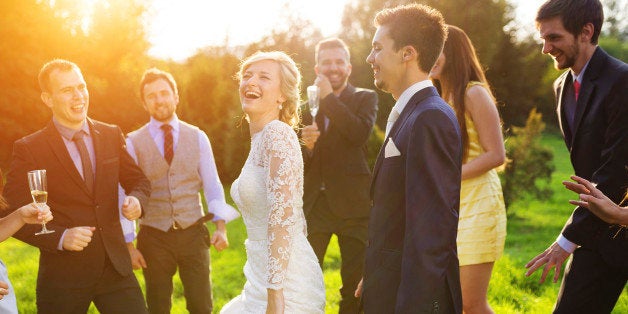 Have you ever received a wedding invitation in the mail that left you completely in the dark about what to you are supposed to wear? From "creative black tie" and "beach chic," the wording can feel like a code. Since no wedding guest wants to be over or under dressed, here are the clues you should look for in determining what is the most appropriate and stylish attire for the wedding.
Clue 1: It says "Black Tie" on the invitation
The most obvious clue. Black Tie is the granddaddy of them all. If the invitation specifically states black tie, this means evening gowns and tuxedos or very well tailored black suits. If it is black tie and in the summer, women can get away with cocktail length dresses in the dressiest fabrics.
Clue 2: The style of the invitation
If there is no mention of attire on the invitation, you can use the invitation as a clue. The most formal weddings often come along with invitations thick enough that they could be used as a weapon and feature letter-pressed or foil-embossed print methods in the most traditional fonts. At the same time, a digitally printed or emailed invitation often precedes a less formal affair.
Clue 3: The time of the reception
Wedding etiquette dictates that black tie events don't start before six in the evening. While not everyone planning a wedding will follow this rule, a clue that the wedding is semiformal or casual is that it starts in the morning or early afternoon.
Clue 4: The location of the ceremony
It would be strange and uncomfortable to stand in the sand on a 90 degree day wearing a tuxedo or hosiery, so if the wedding ceremony takes place on the beach it is probably somewhat casual or beach chic. Note there is a difference between at the beach and on the beach. A ceremony taking place at a beach resort, but not technically in the sand might still be formal. On the flip side, if the ceremony takes place in a house of worship, you can assume a certain amount of formality and would not want to dress too casually out of respect for the venue.
So now that you figured out the formality of the wedding, what do you actually wear? Here are some of my personal photos to help you visualize the differences between these styles on the same people.
Black tie: Tuxedos for men and formal gowns in dressy fabrics for women. Many women will choose to have their hair and makeup professionally done for black tie events. If you are traveling for the wedding there are companies like GLAMSQUAD and beGlammed that can come right to your hotel room.
Formal: Dark suits or tuxedos are appropriate for men; women wear dresses or formal evening pants in colors of their choice.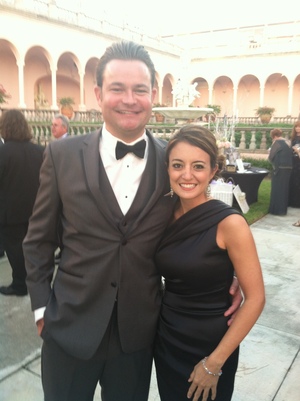 Cocktail: Men wear suits or sports jackets and pants. Women wear dresses or dressy pants. This is probably the most common attire for weddings.
Casual or Beach chic: This attire is casual and appropriate at outdoor events. Men wear light colored suits, khaki pants and Tommy Bahama-style shirts. Women wear sun dresses in bright colors. Shorts would not be considered appropriate, however flip flops and wedges could be. If you are going to be standing in grass, sand or uneven surfaces, you might want to consider Solemates to protect your shoes.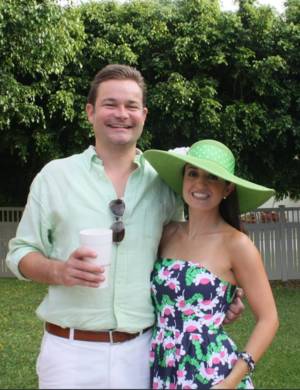 If you have any other thoughts on how to best determine the attire for a wedding, please share them in the comments.