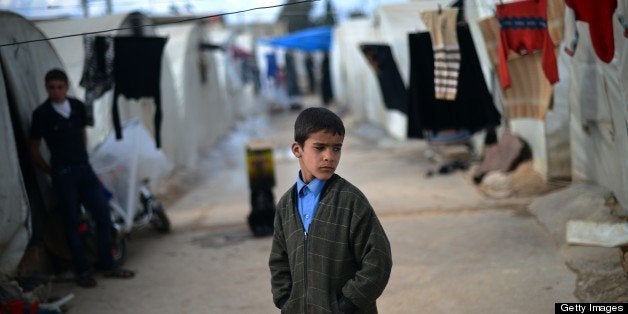 The situation in the Middle East is grave. War in Syria threatens to drag the region into prolonged conflict. Sectarian strife is tearing countries and communities apart. Fully 85 million -- some 30 percent -- of Middle Eastern youth are in need of a job that will enable them to build themselves and their families a future.
And in the middle of the region, peace talks between Israel and the Palestinian Authority have been at an impasse for over a decade. Efforts from all sides have been challenged here.
Where will the optimism come from?
There remains one powerful motivating force: the yearning of the majority of people on both sides for a durable solution. Beyond national, religious and political concerns, a fundamental human driver is the need for peace and stability -- the ability to provide for ourselves and our families to fulfil our potential and build something for our futures. That is why a group of hundreds of energetic and motivated businesspeople from both Israel and the Palestinian territories have come together to push political leaders back to the negotiating table.
The Breaking the Impasse (BTI) initiative, nurtured and supported by the World Economic Forum, is not a political movement. It is the manifestation of a sincere yearning for a durable two-state solution from the business leaders of Israel and the Palestinian territories. These leaders recognize that resolution of the conflict is the single most important means to create jobs and generate growth and prosperity throughout the greater Middle East.
They also recognize that making a durable two-state solution a reality is beyond their remit. The leaders of the BTI, Yossi Vardi and Munib Masri, have brought together their compatriots and colleagues in an active show of support for their political leaders, to emphasize to them that "the silent majority will no longer be silent."
By providing a platform for this initiative, the World Economic Forum hopes to help amplify the voices of those who want to encourage political compromise and the development of a political settlement that all sides will stick by.
The majority on both sides of the Israeli-Palestinian conflict yearn for peace and prosperity, and the BTI provides a focus for this energy. In the end, peace will bring with it stability, growth and enterprise, together with the new hopes, expectations and occupations for current and future generations sorely needed in these two countries and in the region beyond.
Professor Klaus Schwab is Founder and Executive Chairman of the World Economic Forum.
Popular in the Community