In a sea of social content, sponsored posts are becoming easier to spot and harder to believe. With many stars renouncing Instagram, consumers are turning away from star endorsements in favor of authentic opinions from their peers.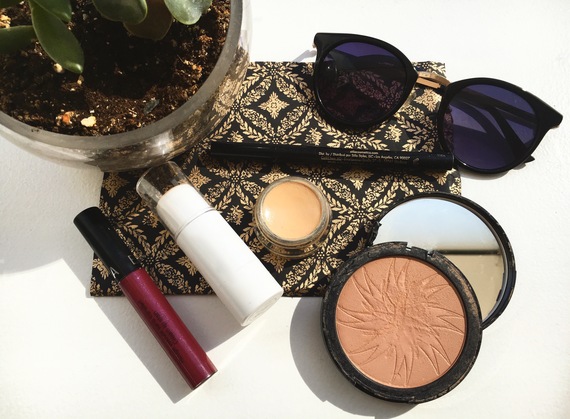 Recently, magazines and fashion brands have seen a backlash from consumers, who are tired of the unrealistic beauty standards set by the influencers representing these products. Even celebrities have started to share in this frustration. Kerry Washington made headlines after venting over her retouched Adweek cover -- and she's not alone. Even those who have made a living editing advertisements, such as a former retoucher for Victoria's Secret, have spoken out against the unfeasible beauty standards portrayed in the media. Consumers have been told that they need to look like a model to truly embrace the brands they love, but they've begun to strive for more relatable experiences with brands, seeking content generated by peers. Whether showcasing a sleek swimsuit or a specific shade of lipstick, these images give shoppers deep insight into how others are utilizing offerings, further personalizing the shopping experience while embracing an unprecedented sense of authenticity.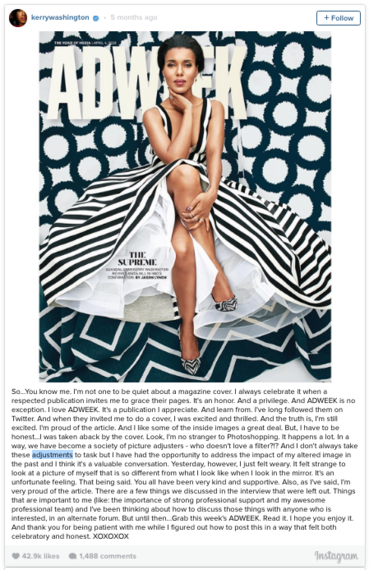 With 43% of millennials valuing authentic images over branded stock photography, consumers aren't the only people shying from celebrity endorsements. Models like Iskra Lawrence, Tess Holliday, and Ashley Graham are challenging the industry to embrace body positivity and the authentic content that comes with it. These women are using their social platforms to reach millions of Instagram followers and celebrate #RealBeauty of all shapes and sizes. While fashion brands have traditionally thrived on visual-centric platforms, campaigns like #NoFaceTune and #NoFilter are sweeping across social media, demonstrating why brands need authentic content and real consumers, not supermodels, to make a memorable impact.
Despite the impressive reach and high price tags celebrities received for branded posts, consumers are more apt to trust their neighbors over reality TV stars - and for good reason. Compared to baby boomers, millennials are 3.8-times more likely to use Facebook and Instagram to discover new products, most likely getting recommendations from their friends over social media. This leaves brands scrambling to reach audiences in their native environments. With over 95 million photos and videos uploaded per day on Instagram, there's no denying the profound impact visual content has made on shoppers and brands alike.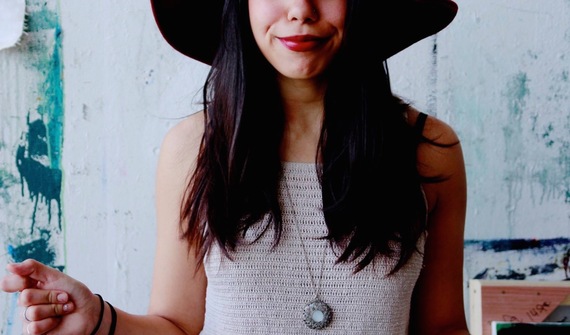 As social influencers, celebrities and everyday consumers continue speaking out, they're bringing positive, authentic, and much needed transparency to an opaque industry. The proliferation of backlash has unearthed a growing need for authentic, relatable content across every industry, as consumers tire of unrealistic ad campaigns targeting their self-esteem. Everyone knows that the latest fashions or makeup will look good on an A-list star or a runway model, but consumers will only buy a product if they know it will compliment their style. By simply searching for a brand on Instagram, potential shoppers will find a wealth of user-generated content to help them decide what they want to buy, which brands can use to their advantage through innovative ad campaigns.
Take, for example, Marc Jacob's #castmemarc campaign, which invited the brand's passionate fanbase to share a selfie in their favorite Marc Jacobs outfit to be considered for a casting opportunity. Within 24 hours, Marc Jacobs had over 15,000 hopeful models, an increase in followers, and a wealth of content that showed off Marc Jacobs fashions, produced entirely by users. Similarly, J. Crew's #SHINYPONIES campaign encourages consumers to show off their favorite J.Crew shoes on Instagram. This initiative is a win-win for both the consumer and the brand; shoppers get to feel good about their purchases and have a chance to be featured on the official J. Crew website while brands can showcase offerings authentically, without having to hire any models.
Audiences are already taking to social media to highlight the products they love, but in order to build connections with consumers, today's brands must take advantage of UGC and showcase real people in their advertisements. Authenticity matters not only because it fosters content that genuinely embodies shopper sentiment, but because it's proven to more effectively reach consumers on their level and at a lower cost than stock photos and branded content. User-generated content is a powerful alternative to the paid advertisements that customers are tired of, as it depicts how products will look on real people, regardless of age, skin tone or body type, and that value should not be overlooked by brands if they want to thrive in the post-celebrity endorsement era of advertising.
Calling all HuffPost superfans!
Sign up for membership to become a founding member and help shape HuffPost's next chapter