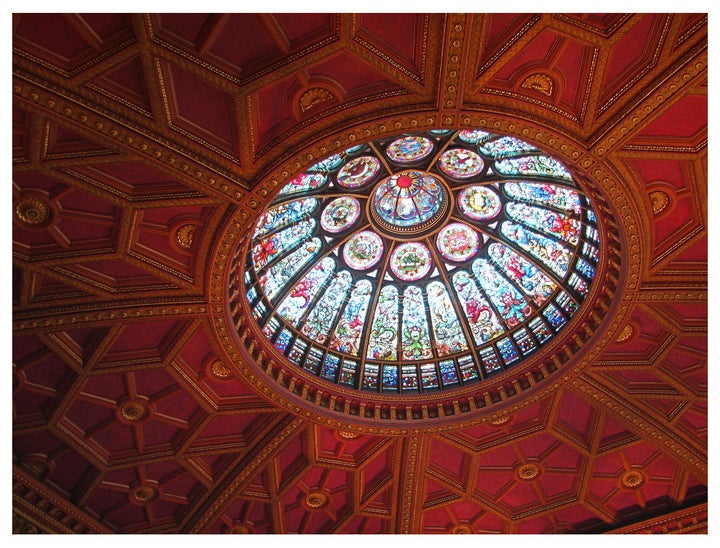 This spring we celebrated the 40th anniversary of the ordination of Rabbi Sally Priesand (Reform), the first woman ordained in the United States.
Since its inception, the Jewish tradition has been revolutionary and evolutionary -- daring and restrained. Patriarchy, for example, remained a constant for centuries, although the impulse to empower women also has deep roots in Jewish tradition. Our foremothers -- both ancient and modern -- were crucial agents in the transmission of our religious culture, but for much of our history they were limited in their personal and communal roles, viewed primarily as daughters, wives and mothers whose chief responsibilities were to raise, support and enable Jewish men.
The feminist revolution of the past 40 years has propelled women into positions of Jewish leadership as never before.
And yet, in the United States and in Israel, decades of women's gains have literally been assaulted this past year. In the U.S., conservative legislation and pre-election rhetoric have turned the "gender gap" into a critical voting issue. In Israel, several despicable acts by ultra-Orthodox men made international news, including spitting on an 8-year-old girl because of her "immodest" dress, removing women's faces from public billboards and forcing women to sit at the back of buses. We are, once again, fighting for our freedom, including advances made decades ago.
For years, I have tried to teach that Judaism is a treasure belonging to the entire Jewish people -- men and women. There are many textual and historical sources that can help us promote an inclusive vision of Judaism in which women are recognized as equals. The Torah opens with the radical proposition that God created human beings in the Divine image: male and female. In other words, we are all God's children regardless of race, religion, gender or sexual orientation. This same God welcomed women into the rabbinate with open arms, even though it took us 3,000 years to get there!
This week's Torah portion, Naso, is a dramatic reminder of women's vulnerability. One of the most notorious ordeals regarding women is found within it. Naso tells the story of a husband who suspects his wife of adultery. In a fit of jealous rage, he brings the sotah, "suspected wife," before the priest, who forces her to drink "bitter waters." If innocent, the waters will not harm her; if guilty, God will curse her and cause her thighs to sag and her belly to distend: "She will become a curse among her people" (Numbers 5:27).
This ritual is elaborated over some 20 verses, during which it becomes clear that the husband is not to be examined and certainly not to be suspected; his jealousy is enough to enact this humiliating ritual on his wife.
Reading these verses year after year -- and there are those of us who have suggested that we read them in a whisper to signify our pain -- I cannot help but feel the weight of centuries of discrimination and debasement, and the ongoing vulnerability of women throughout the world. And yet, my reading of this text is complicated somewhat because our ancient rabbis seemed to be very uncomfortable with this dreadful practice, even if they were not using the same feminist lens I use today.
As Rabbi Judith Hauptman points out in "The Torah: A Women's Commentary," the ritual of the sotah was actually almost never preformed, with the sages adding so many stipulations that it was formally suspended toward the end of the Second Temple period (first century C.E.). In addition, Hauptman states, "The rabbis viewed the errant wife as a metaphor for the entire Jewish people, whose betrayal of God and divine commandments was understood to have led to the destruction of the Second Temple."
While the use of the image of the errant wife to describe the people of Israel is unsatisfactory and one that surely contributed to a skewed view of God and of Jewish women and men, it was also an interpretive move designed to help do away with the sotah trial.
However, it is important to say that all of these centuries later, men still define the terms of marriage and divorce in Orthodox communities. And in more progressive contexts, women often remain outside the corridors of power. We are still hitting the "stained glass" ceiling in synagogues and other Jewish institutions. When women scholars write critical books on women and Judaism, they are usually assigned to Women's Studies and not placed in the pantheon of Jewish Studies.
And yet, "The Torah: A Women's Commentary" actually won the National Jewish Book Award in the category of Judaism (a first!); the sotah was abolished centuries ago; and ultra-Orthodox women are fighting back to take their rightful seats on the bus, at the table and, slowly but surely, throughout society.
In keeping with the great rabbinic tradition, we limit and even abolish acts of discrimination and debasement because if we do not, we are a party to them. We are all suspect when we betray the God of compassion and justice. So we had better find more ways to build equitable homes and communities based on mutual respect, trust and egalitarian values.
Forty years after the first woman was ordained, we and are still wandering, yet to reach the Promised Land.
ON Scripture -- The Torah is a weekly Jewish scriptural commentary, produced in collaboration with Odyssey Networks and Hebrew College. Thought leaders from the United States and beyond offer their insights into the weekly Torah portion and contemporary social, political, and spiritual life.
Calling all HuffPost superfans!
Sign up for membership to become a founding member and help shape HuffPost's next chapter