Did you know, if we stop the use of agrochemicals in the agricultural sector, the world will lose 1/3 of its agricultural production. Yes, indeed, the presence of 80,000 types of mould, 30,000 types of weed, 3,000 nematodes and 10,000 insect herbivores would not only damage crops, but without the use of vital pesticide the loss of fruits, vegetables and cereals would be catastrophically high. Various facts collaborated show that the effect could be around 58-78%. This clearly breaks the age old superstition of Agrochemicals being harmful to plant, animal and human life. With it forming the largest and most diverse group of chemical compounds, companies like HPM India have been producing the finest quality of insecticides, fungicides, herbicides & plant growth regulators for the last 40 years. I had the interesting opportunity to share space with Mr. Shri Ashok Aggarwal, current Chairman of HPM, who are a popular name in agrochemical suppliers that have been working extensively with the farming community to help them raise better and healthy crops. Being established among the front-runners in the Agri-input companies, the company stands as a major supplier for a spectrum of agri-input products catering across domestic and international markets. Its product range spans from AgroChemical Technicals & Formulations to Household and Public Health Chemicals and Fertilizers.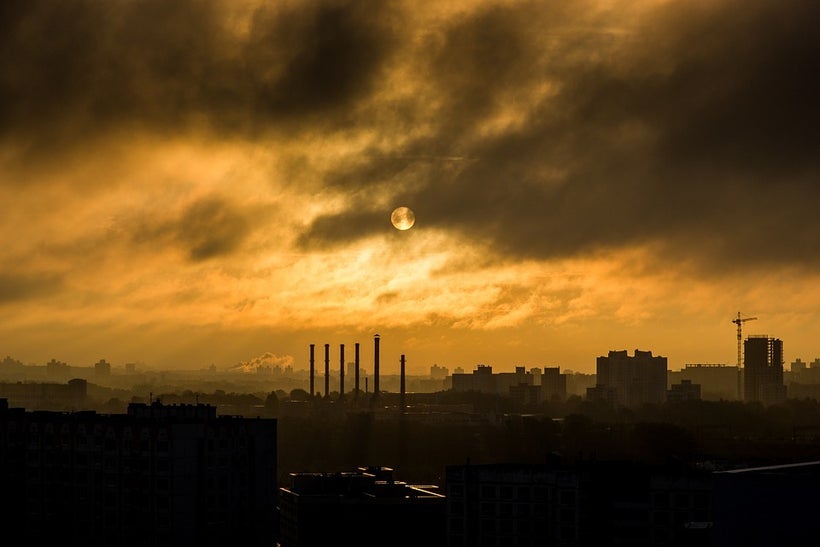 He shed some intriguing light on the changed strategies in agro-chemical solutions to leverage opportunities for insecticides and fungicides, new labor-saving herbicides and innovations.
Certain information on agrochemicals has always been complicated, making it all the more troublesome for laymen like us to show any interest in the sector. Simply speaking, Agrochemicals are the chemicals that protect crops against diseases, pests and weeds. They certify a good harvest and plenty of food. It includes pesticides, chemical fertilizers, fungicides, herbicides, and insecticides.
Agrochemical, power house :
India is the fourth largest producer of Agrochemicals globally. Yes, we fall after US, Japan and China. Our industry was estimated at $ 4.4 billion in the FY15, and is expected to grow at 7.5 % annually to reach around $ 6.3 billion by FY20. We enjoy an export demand at 9% per annum. Mammoth players in this sector have marked their impression globally and thus, aid in yielding prosperity to the Nation.
Sustainable Agriculture :
As much as it is hard to believe, Agrochemicals aid in ensuring sustainable agriculture in developing countries like ours. In India, with an increase in demand for food grains and declining farmland space, there is immense pressure on improving the crop productivity and reducing crop loss. The sustainable use of Agrochemicals will not only allow for an increase in food production, but also make it affordable to the population. India has process technologies for more than 60 generic molecules.
Least Consumer of Agro-chemicals :
India's agrochemical consumption is one of the lowest in the world at 0.6 kg per hectare compared to developed and developing countries like, China (13kg/ha), Japan (12 kg/ha) and US (7 kg/ha). Ironically speaking, Andhra Pradesh is the biggest consumer of Pesticide (24%) followed by Maharashtra (13%) and Punjab (11%) the MP, Haryana, TN, WB, Gujarat are within the 5-7% range and the rest of the states are at 23% . We desperately need to up our game and ensure food security for our enormous population.
Multi-skilled & efficient farmers :
It is a common belief that Indian farmers lack knowledge about the market and new farming techniques. On the contrary, they are multifaceted. They have the technical expertise, and the right knowledge on the dosage and usage of the appropriate kind of pesticide, its quantity and application frequency. They no longer rely on middlemen for assistance; they play the role of a mechanic, businessman, marketer, weatherman, and many more on their own.
The increased globalization has widened the reach of Indian agro industry in the international arena. Companies make extensive use of IT innovations to harness the market abroad. Sizeable international operations have made a company like HPM, a significant international player in the agro chemical industry. The competition is eminently fierce with large number of organized sector players .The market has been witnessing mergers and acquisitions with large players buying out medium and small manufacturers.
According to Shri Ashok Aggarwal, current Chairman of HPM, "Every new business while focusing on maximum profitability, must also pay heed to responsibility towards agriculture and the welfare of domicile population. To this effect HPM regularly organizes plantation drives, sanitation drives and education drives in the rural areas near its production facilities, warehouses and major centres of consumption." From a humble beginning that originated decades ago, the company is now one of the foremost pesticide manufacturers having a presence which is widely marketed in 28 countries across 3 continents, offering more than 100 formulations and combinations globally. They own the most promising technical inventory that is not easily accessible in the market.
The export of pesticides from India saw a strong growth over the last few years, with major exports happening in Brazil, USA, France and Netherlands. India's capability to provide a low cost manufacturing, availability of technically trained manpower, seasonal domestic demand, overcapacity, better price realization globally and strong presence in generic pesticide manufacturing makes it a seasoned exporter in the market.
Calling all HuffPost superfans!
Sign up for membership to become a founding member and help shape HuffPost's next chapter
This post was published on the now-closed HuffPost Contributor platform. Contributors control their own work and posted freely to our site. If you need to flag this entry as abusive,
send us an email
.