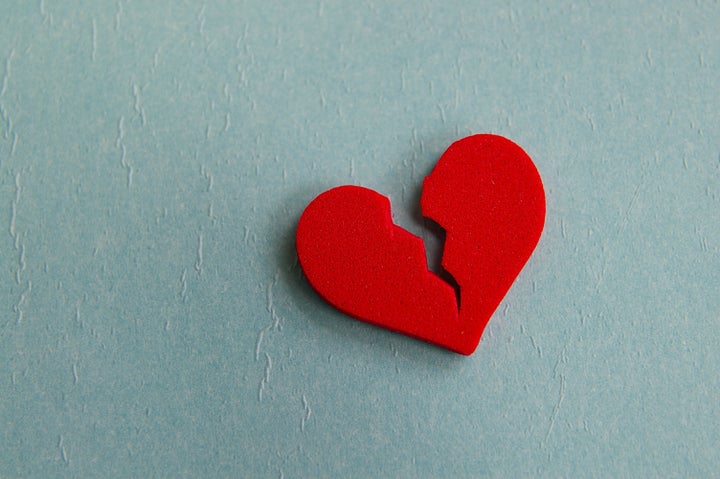 Getting through a break up is usually extremely difficult. It is one of the most common reasons that people seek psychotherapy.
From the objective seat of my therapy chair, the reasons that any given breakup is necessary are frequently obvious. However, in D.C. breaking up seems especially hard to do. Why is that? While every relationship is different and every breakup is to some extent original, three themes emerge as local barriers to making a clean break:
Professional Overlap: Many D.C. dwellers are engaged in consuming careers, and D.C. daters are therefore more likely to get involved with people with whom they share a professional connection. This can be great if the relationship works, as those with overlapping careers tend to have so much to talk about and can enjoy the shared interests that tend to flow from one's profession. However, professional overlap can obviously intensify the pain of a breakup and can complicate the ability to move on.
The Power of Social Media: D.C. is a major a social media town. When tweeting and texting and connecting electronically are actually part of one's job description, as they frequently are in D.C., a professional cyber focus can intensify the temptation to spend too much time obsessing over social media outlets related to your ex. Following your ex on Facebook or through other social media platforms is an incredible waste of emotional energy and such obsessions are essentially an epidemic among the D.C. broken-hearted.
Believing the D.C. Hype: This third factor is specific to women. Way too many women buy into the hype that there are not enough men in D.C. Incredible, successful, talented D.C. women frequently worry that they should do whatever it takes to hold a relationship together and that they should settle for what they can get. It's shocking how many times I hear complaints about D.C.'s male to female ratio in an effort to justify an ex-boyfriend's substandard behavior or to explain desperate efforts to reverse a break up.
If you are struggling in a D.C. break up, keep in mind that this is a town full of interesting, talented passionate people. There are many eligible fish in the D.C. pond. If you take good care of yourself and try to learn from each relationship, D.C. is a wonderful, energized, upbeat place to live and to date. Force yourself to delete your ex from your phone. Unfriend him or her (anonymously) on Facebook and stop sending impulsive texts. Don't believe the hype with regard to statistics, as it is important to view yourself as worthy of a happy, healthy relationship rather than as a victim of a depressing, exaggerated statistic. Such negative thinking runs the risk of becoming a self-fulfilling prophecy.
Click here to learn more about getting through a difficult break up.
Related
Popular in the Community