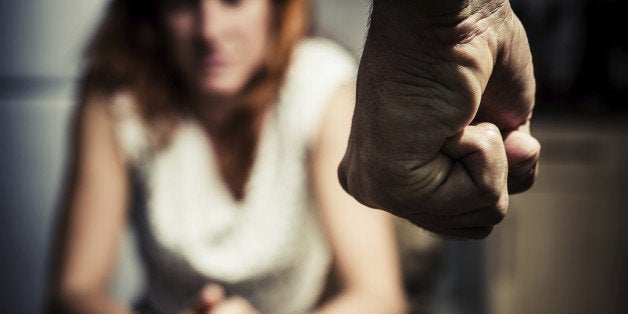 I knew I was going places. As a little girl I would walk with my head held high. I was a dreamer. I would stare off into space and imagine the grand adventures life would take me on. I was a free spirit. I would sing loudly as I colored outside of the lines in all of my coloring books. I would sneak out of my bed in the middle of the night and quietly dance in the moonlight. Eventually, I would collapse into bed with a content smile on my face. Life was beautiful. I had no reason to doubt in myself at all.
I quickly learned that not everyone sees who you know you are. By the time I was 10 years old, I had learned some things about myself. I learned I was fat. I was stupid. I was ugly. I was told I would never amount to anything. I had no idea I had so many things to be insecure about. People can be cruel and those damaging words secretly played on repeat in my mind even into adulthood.
I was hurting, but I was too busy hiding my pain from the world and plastering a smile on my face to deal with it. I had lots of friends now. I went from the chubby girl to a petite young woman. Boys were actually interested in me now. Nobody would have thought I had anything to be insecure about. No one could see my secret pain. That all changed the day I met him. His name was Fear.
You know that scene in every movie where the girl is sitting by herself, sipping on her coffee, when she looks up to see a handsome stranger staring back? They lock eyes, she blushes and the rest is history. Our story is kind of like that. In this scenario, I was the girl who appeared to have it altogether on the outside, but was a hurricane of insecurity on the inside. Fear saw this. He looked past my facade and saw the broken parts of me. I think that's what I loved most. I didn't have to pretend with him.
For years, Fear was the abusive lover that I couldn't walk away from. I would do my best trying to obediently live in the boundaries he set for me. Yet it always ended the same way. Fear would puff out his chest, get in my face and shout "Who the hell do you think you are?! He would demand for me to wipe that smug look of confidence off of my face and backhand me with words like "You're worthless! No one loves you!"
I would quietly sob into my pillow at night, trying to plan my escape. But before I knew it, Fear was there comforting me. He would tell me he was only looking out for my heart and he didn't want to see me get hurt. He would stroke my face and gently remind me of the times before where I tried to be brave and it didn't work out for me. He would hold me close, rock back and forth and whisper "Shh... Everything is going to be alright. Just stay here with me and you won't get hurt." I believed him. I would hold Fear tighter and thank him for loving me enough to be realistic.
Then one day, after one of his outbursts, I found myself once again on the floor sobbing. I hated myself. I felt worthless, and I was contemplating ending it all. Then I looked up and caught my reflection in the mirror, and for the first time in my life I really saw it. I saw the bruises covering my identity. I saw the eyes puffy from crying, because of the sharp words he threw my way. Worst of all I couldn't find my joy. Like a toothless smile, I realized all my joy had been knocked out. Enough was enough! I snuck out in the middle of the night with nothing but frail hope and a broken heart. And I never looked back.
I share my story in hopes that people will see what for years I was blind to. Fear doesn't love you. Fear is not your friend. In the beginning, it really does seem like he is. He woos you with promises of protecting you if you just obey him. If we are honest, thats really why we all listen to what Fear has to say. It's our desperate attempt to try not to get hurt again when we have been hurt so many times before.
Fear is a bully that steals more than your lunch money. He steals your life. He'll only ever tell you why you can't do something. He'll say you aren't enough. He'll kick you in the stomach and cause you to miscarry the very dreams you have been carrying with you your whole life.
Get out! Break up with Fear! Your life depends on it. Take a look at your reflection and realize that beneath all of the pain there is a fighter. There is a brave soul who knows that they weren't born to shrink back and live hesitantly. All you need is a little bit of hope and courage. Then go! Hold onto faith and run as hard as you can toward your dreams. And never look back.