Breaking up is hard to do... except for these kids.
The eight wee wordsmiths below made us realize we missed a valuable lesson back in school: the art of letting someone down easy. Thankfully, we have their breakup notes to learn from.
First things first: Assure your ex that you'd still like to be friends.
Be sure to acknowledge how far you've come as a couple. One month = an eternity.
Be honest, you had some good times together! Pay tribute to those moments in your breakup letter.
But stress the fact that the two of you are never, ever, ever getting back together.
Damage control is a must.
Remind your ex what he's still got going on in his life.
And don't be afraid to drop the D-word: "dibors."
Finally, leave your ex with some helpful relationship advice.
Seriously, git it together, Shawn.
Related
Before You Go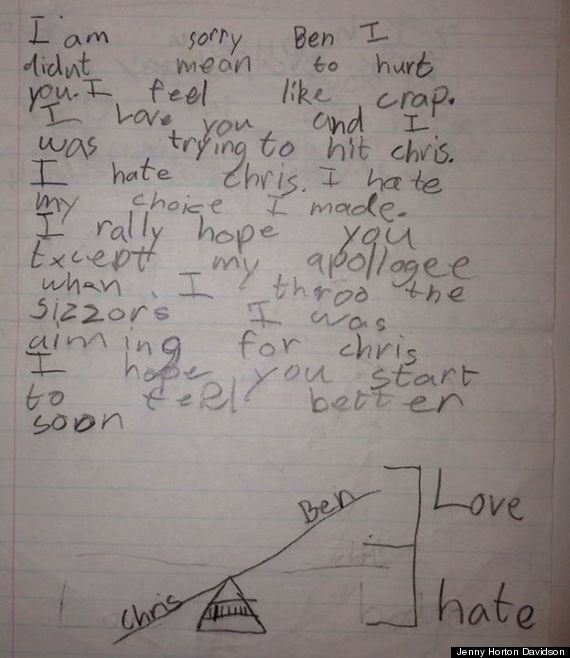 Cute Kid Notes