The one thing Breanna Mendoza didn't expect when she left middle school due to bullying was to receive an outpouring of support from complete strangers.
According to News10/KXTV, the eighth grader left Dutcher Middle School in Turlock, Calif., because of bullying by some of her classmates. Breanna was born with Goldenhar syndrome, a rare congenital condition that causes the eye, ear and spine to develop abnormally. She's been bullied since elementary school. She ultimately feared being beaten up and decided she could no longer endure the taunting.
"I felt like I had no other reason to be alive," she said in a previous video from News10/KXTV. "So I had sent a few text messages to a few of my friends saying, 'I'm sorry, goodbye, that I care about you guys.'"
After the news outlet shared her story, Breanna continued getting messages on social media -- but they were messages filled with love and kindness. Total strangers reached out to let her know they supported her.
"I've gotten so many friend requests," she said. "I've gotten so many people texting me saying, 'We're very proud of you, you're so amazing, you're beautiful, we love you.'"
Local businesses also arranged a free photo shoot for Breanna with makeup and clothing provided. The biggest surprise, though, came from the Children's Craniofacial Association, which invited Breanna and her family to its annual family retreat in Newport Beach, Calif. There she'll be amongst seven other families with kids who have Goldenhar syndrome. "I'm finally going to be able to meet kids like me," Breanna said.
Breanna's parents, though, are unsatisfied with the way their daughter's school has handled the situation. The school's principal said they are investigating as quickly as possible. While Breanna waits, she has plenty of messages that serve as reminders of all the people supporting her. She told News10/KXTV she hopes her story will encourage others to share their own.
"Going from being the one being bullied to the one standing up to the bullies is a big step, and I'm super happy that I did it. And hopefully it will help other kids be able to step up too and realize that they're not alone and that they have people there for them no matter what."
Need help? In the U.S., call 1-800-273-8255 for the National Suicide Prevention Lifeline. And teens can also visit www.teenlineonline.org, call: 310-855-4673 or text TEEN to 839863.
Related
Before You Go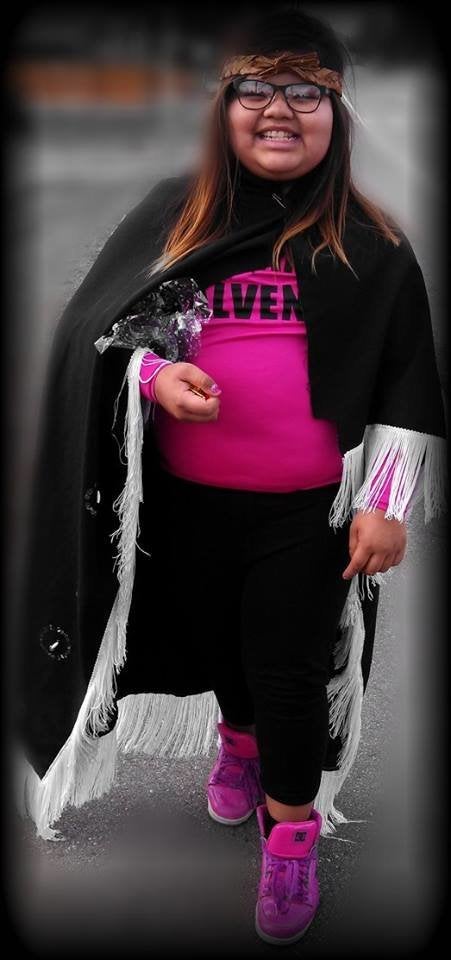 Team Alvena Anti-Bullying Rally
Popular in the Community