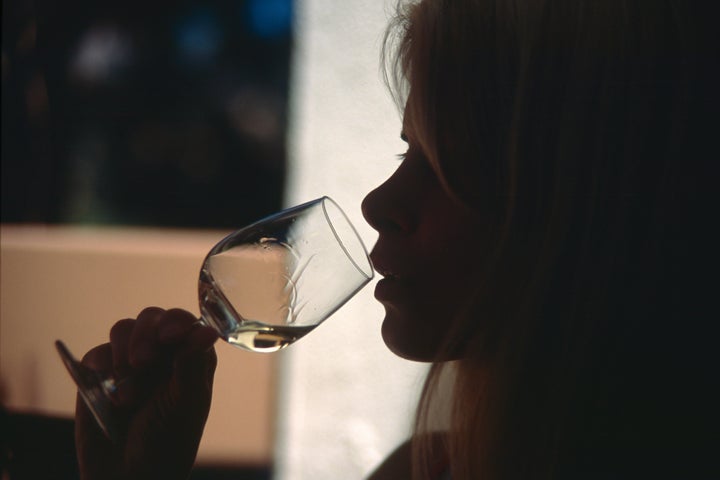 Sipping just three alcoholic beverages per week may lead to modest increases in breast cancer risk, according to a large new study.
Consumption of between 5 and 9.9 grams of alcohol per day -- or the equivalent of three to six glasses of wine per week -- was linked with a 15 percent increased risk of breast cancer, researchers found.
The study also suggests a 10 percent increase in risk with each 10 grams of alcohol consumed per day and found that the cumulative amount a woman consumed during all of adulthood was the best predictor of risk.
Researchers did not find a difference in risk based on the type of alcohol women drank.
"When looking at lower levels of alcohol consumption, it's not what women did this week or last month -- we were looking at a longer period of time," said Dr. Wendy Chen, assistant professor of medicine at Harvard Medical School and one of the study's authors.
"If someone's on vacation and they have a glass of wine every day, that's one thing," she added. "You have to look at what the average is over the period of time. There's not a particular time point at which someone is at particular risk."
The authors do not fully understand the mechanism underlying the association between alcohol consumption and breast cancer risk, but suggest it could relate to alcohol's impact on estrogen levels.
In an accompanying editorial, Dr. Steven A. Narod, director of the familial breast cancer research unit at Canada's Women's College Research Institute, said the link is not particularly novel, but wrote that the new research does provide more detail about the impact of particular patterns of consumption. It also raises interesting questions about whether women who stop drinking later in life might see a reduction in their breast cancer risk.
"There have been lots of studies on alcohol and breast cancer, but this one looks at very large numbers and at very low levels of consumption," said Dr. Kala Visvanathan, associate professor in epidemiology and oncology at Johns Hopkins.
"It's important that they equate it with three to six glasses per week, because that's helpful for women," she continued. "It gives them something tangible to look at when considering this slight increase in risk."
Research has suggested that moderate consumption of alcohol may help promote heart health, particularly with regard to red wine. Experts say women and their health care providers should consider this when weighing the risks and benefits of drinking alcohol. If they have several risk factors for heart disease -- including a family history of the disease and certain behaviors and conditions -- and no risk factors for breast cancer, they might decide that the potential benefits outweigh the risks.
According to Visvanathan, this underscores the critical importance of women knowing their family history and consulting with their health care providers to get a clear picture of what their risk factors might entail.
But more broadly, Chen said that studies like this reinforce what she typically just tells her patients: to keep their drinking to a minimum.
"What I generally tell women is to keep alcohol consumption at a few servings per week," she said.