When Sara Cutting was diagnosed with triple negative breast cancer in July 2014, she bravely decided to take control ahead of chemotherapy by shaving off her hair in the days before her 18-week treatment began.
Now, one year and 365 hats later, Cutting has completed the challenge and raised over $24,000 for MacMillan. Her hats were amazing.
A quick scroll through Cutting's Instagram account is a heartwarming, and at times hilarious, look back at her treatment. She posed in an array of headgear, from the ordinary to the obscure (cheese grater hat, anyone?), finishing every photo caption with "Now go check your tits."
The photos are not only a reminder to people to stay aware of their own breast health, but as Cutting told The Huffington Post, it also served as a welcomed mood booster.
"During chemo it was very tough, but it definitely helped me plod on through those tough days, although I have to admit there were times where immediately after doing my selfie, I would have to go straight back to bed. It has really taught me to literally take one day at a time," she said.
She looks so at ease behind the camera, but Cutting admits the experience was completely new.
"Before I lost my hair, I'd never worn a hat, certainly never taken a selfie and NEVER posted hats or selfies on social media," she said. Still, once the photos started gaining attention, milliners approached her with an abundance of hats.
"All of a sudden boxes started to arrive at my door. I even got to borrow a Philip Treacy hat. I was terrified; it was worth a fortune and I was happy when I dropped it back off safely to his shop," she said. "My poor stepdaughter's room is now full of hats -- some of which have been made especially for my campaign."
Now that the challenge has been completed, Cutting is training for a marathon and hopes to continue spreading awareness. One thing she plans on keeping, however, is her sparkle.
"Since losing my hair, I always give it a dose of gold glitter. Even now, it's growing back, I still put glitter on my shaved head. I love being bald now. From being more terrified of losing my hair to dying from cancer, I now love shaving my hair once a week and being a live disco ball. It makes me smile that when I hug men with beards, I always leave a little glitter on their facial hair," she said.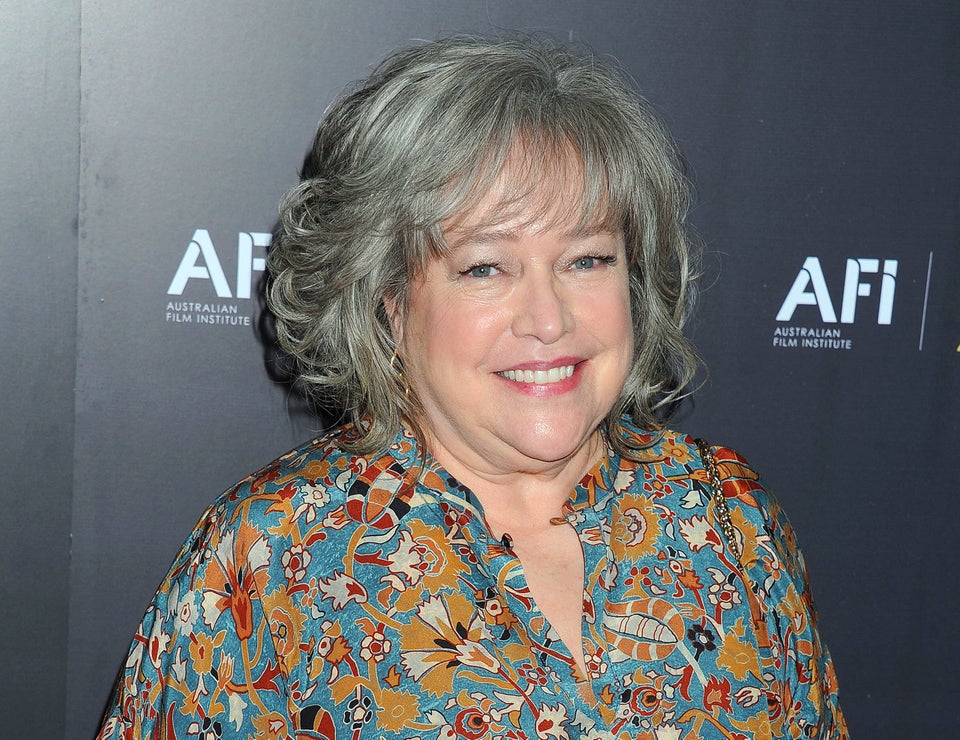 Celebrities Who Have Faced Breast Cancer