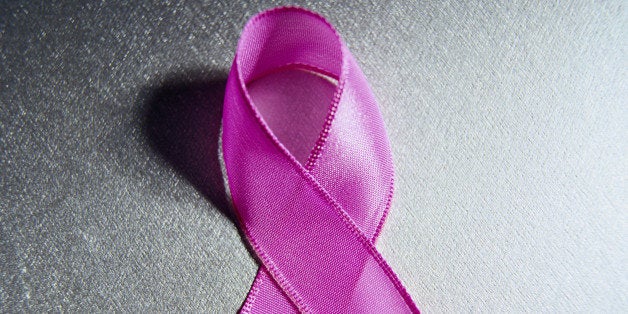 Each October brings Breast Cancer Awareness month, where millions of dollars are raised in the support of a cure for the disease. Often the most visible aspect of the month is the number of products that are recolored pink to bring awareness and donations to the cause. While most would assume that this expression through cause marketing brings a number of great benefits including awareness and resources, a growing number of people and organizations are challenging the idea that these areas are actually bringing real benefit -- calling this trend "pinkwashing". In a 2013 ABC News story, pinkwashing was defined as "a company or organization that claims to care about breast cancer by promoting a pink ribbon product, but at the same time produces, manufactures and/or sells products that are linked to the disease."
An example of pinkwashing can be seen in the recent relationship between the Susan G. Komen Foundation and a firm called Baker Hughes. According to a recent article by Mother Jones, Baker Hughes is a leader in the fracking world and has agreed to give Komen a $100,000 donation and sell 1,000 pink drill bits that are commonly used for fracking. The issue with fracking, as cited by the magazine, is that the fracking process "injects possible and known carcinogens, including benzene, formaldehyde, and sulfuric acid, into the ground and surrounding environment." These elements have been closely linked to the causes of cancer, chemicals that have even been highlighted on Komen's website as "common chemicals that may be associated with breast cancer." According to Breast Cancer Action, an advocacy and watchdog group looking at the cancer world, called the partnership between Komen and Baker Hughes as "the most ludicrous piece of pink sh*t" they've seen all year."
While Komen's partnership might be ludicrous, it is not the only cancer organization that has suffered from ethical lapses. Ann Silberman, who has been diagnosed with Stage IV Terminal Breast Cancer, in her blog "But Doctor I Hate Pink" has documented the growing pinkwashing culture, highlighting partnerships that range from pink hand guns to organizations receiving major donations from large porn websites.
Additionally, industry titans Breast Cancer Research Foundation (BCRF) and Living Beyond Breast Cancer (LBBC) have also suffered through uneasy partnerships. In 2007, BCRF received a large donation from Estee Lauder through the company's Pink Ribbon Collection series, while its products contained chemical parabens that again have been linked to breast cancer. LBBC has a signature partnership with 5-Hour Energy, a caffeinated energy shot, where the company markets a raspberry-flavored drink wrapped in pink packaging. In a 2012 New York Times article, the Food and Drug Administration had connected 5-Hour Energy Drink to 13 deaths and "more than 30 that involved serious or life-threatening injuries like heart attacks."
While there are some groups that might have challenging relationships with corporations, there are organizations in the cancer space who have established a strong position as it relates to their relationship with their corporate partners. One such group is Cancer Support Communities. In working with the group, I learned about their Corporate Support Policy, which lists twelve areas that define their approach to partnering with corporations, including not endorsing medical products to maintaining its "total independence and has ultimate authority over program design, development, content, speaker selection and/or policy positions." CSC's position on corporate relationships should be a best practice that other similar groups mirror and follow.
In looking at those challenged with their corporate relationships and as the skepticism towards pink grows, hopefully the attention of the breast cancer world can move the focus away from the partnerships and marketing efforts that may have pushed away the mission of the work -- finding a cure.
REAL LIFE. REAL NEWS. REAL VOICES.
Help us tell more of the stories that matter from voices that too often remain unheard.