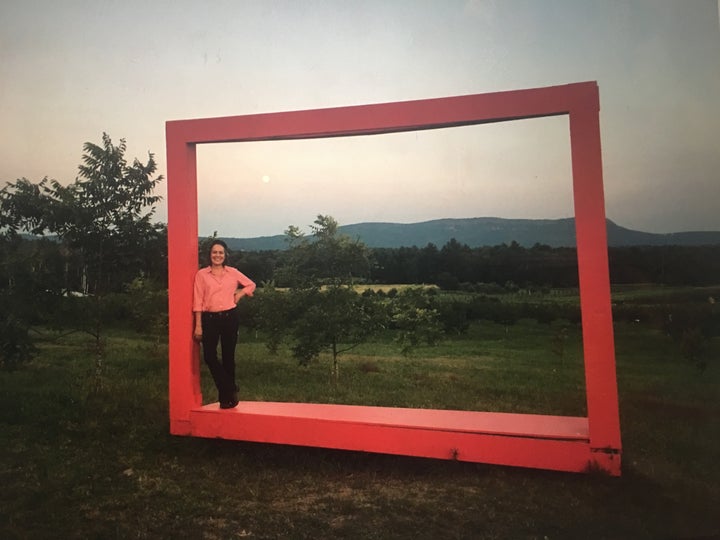 #naturopathicmedicineworks
October is Breast Cancer Awareness Month, an annual campaign to help increase awareness of the disease. The mission is to help those individuals and families impacted by breast cancer through early detection, education and support services. It happens that this week is also Naturopathic Medicine Week. In a resolution passed by the US Senate declaring this observance, lawmakers recognized the ability of naturopathic doctors to "provide safe, effective and affordable health care."
I work as a practicing naturopathic physician and am also a breast cancer survivor or as I like to say, thriver. As a patient, I had annual mammograms for decades, did self-breast exams and had genetic testing. In spite of my vigilance when I was diagnosed with early breast cancer, I did everything conventional medicine recommended including, surgery, chemotherapy and radiation. I also relied heavily on evidence based naturopathic medicine to help with recuperation from surgery, optimization of the efficacy of conventional medicine and to mitigate side effects of my care. Now I rely on naturopathic approaches to inform proactive strategizes to help prevent recurrence and keep me healthy in general.
Below are categories of recommendations naturopathic doctors might make to breast cancer patients. It's worth underscoring: such prescriptions are made in addition to, not instead of conventional care. Suggestions, recommendations or prescriptions, like all good medicine, are individualized to the patient and reviewed at regular intervals. Naturopathic doctors are poised to work collaboratively with medical teams to offer expertise in natural and integrative medicine.
1. Nutrition: Food remains one of our best medicines. Recommendations on which foods are best to promote general health based on the individual person and their diagnosis can be expected. Particular foods that have specific biochemical effects sought are suggested. One might also expect to be instructed as to which foods and beverages to avoid. Fasting protocols, as relevant, would go under this category.
2. Botanical medicine: Many of our current pharmaceuticals are derived from plants, which can offer powerful and effective medicinal impact. A naturopathic doctor may recommend herbs that can be taken in a number of forms and/or in combination with other herbs.
3. Supplements: Will likely be recommended to augment an appropriate diet and to address dietary deficiencies. Supplements may be prescribed for general purpose or for specific action to help enhance efficacy of chemotherapy or to prevent or address side effect that arise. They may contain vitamins, minerals or herbs and may be utilized as single items or in combination.
4. Psychological/emotional elements: Naturopathic doctors, like medical colleagues, appreciate the role that the emotions play in health and are equipped to refer patients as needed for that care. The field of psychoneuroimmunolgy is growing; it remains imperative to address how the mind and emotions impact health. Many naturopathic doctors also suggest stress reduction techniques such as mindfulness meditation, yoga, qigong, biofeedback, art therapy, movement therapy... the list is long.
5. Exercise is an essential part of the naturopathic prescription for those with cancer. The recommendations are tailored to the patient, previous exercise history and current physical condition.
6. Acupuncture: Some naturopathic doctors are also trained in acupuncture and will offer that as part of a cancer prescription.
Understanding drug-nutrient interactions, drug-herb interaction and both the possible interfering or potentiating effect of natural medicines recommended is an area of expertise for naturopathic doctors. There is a plethora of information about natural medicine approaches available to cancer patients; some accurate, some misinformed and some downright dangerous. For instance, green tea may well have positive impact for some, but for other cancer patients undergoing care it is contraindicated. For me, having a naturopathic physician colleague guide, with extensive training and expertise to help navigate my course was an invaluable gift and complement to the rest of my medical care.
That breast cancer rates are epidemic is of concern to all; that we have naturopathic approaches to help support conventional care is imperative. My own conventional medicine team is state of the art and powerful, I am in excellent hands. As a practicing naturopathic doctor for the past 32 years, having knowledgeable and caring colleagues to turn to in my time of need helps me immeasurably, too. I hope that if you or someone you know and loves needs the same, you will find a well educated, experienced, licensable naturopathic doctor. Read more about the education of naturopathic doctors or find a licensable naturopathic physician. And here you can read about patient stories in their own voices.
Related
Popular in the Community