October marks Breast Cancer Awareness Month, and some individuals and organizations are going beyond pink ribbons to embrace out-of-the-box ways to stand up for breast health.
We've partnered with the makers of Genius 3D mammography to highlight six awesome ways people are doing their part to keep breast cancer a part of the conversation.
1. Check Your Puppies!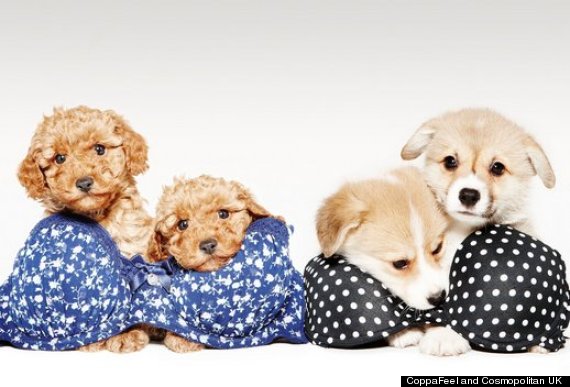 Arguably the best thing on the internet, these pups are bringing attention to breast cancer prevention, thanks to the UK edition of Cosmopolitan and London-based self-examination advocate organization CoppaFeel!. It might seem silly, but their heads (er...hands?) are in the right place: Each month, Cosmo's Facebook and Twitter followers are reminded to conduct their monthly breast exam with a photo of cute puppies in a bra. Cute animals AND breast health? We're into it.
This a cappella take on The Divinyls' 1990 classic anthem "I Touch Myself" will give you chills. After realizing her diagnosis was terminal, frontwoman Chrissy Amphlett thought this girl-power classic should be repurposed to encourage women to check their bodies for cancer. After her death in April 2013, Australian advocacy group Cancer Council New South Wales collaborated with a local group of singers to recreate this song as a means for self-examination advocacy.
3. Standup (Literally) for Awareness
We were already big fans of comedian Tig Notaro, but the way she announced her breast cancer diagnosis threw her into uncharted onstage territory. The set, which is now available on iTunes, got rave reviews for bringing a touch of humor to a very unfunny topic. From Entertainment Weekly: "…Funny, sensitive, and with a firm grasp on the fundamental absurdity of life." Not many people can turn tragedy into touching standup, but Tig Notaro definitely succeeded.




4. Turning Lemons into (Actual) Lemonade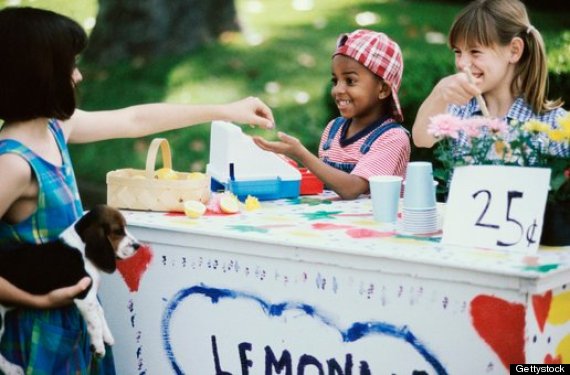 What's the only thing more refreshing than a tall glass of chilled sweetness? One served with a side of compassion. Two Texas girls took their end-of-summer lemonade stand to philanthropic heights when they used the classic kid entrepreneur model to raise funds for a local organization dedicated to helping breast cancer patients. The girls put a creative touch on the summer classic -- offering customers the choice of pink lemonade (and cupcakes) to help raise awareness for the cause. How sweet is that?!
5. Stiletto Stampede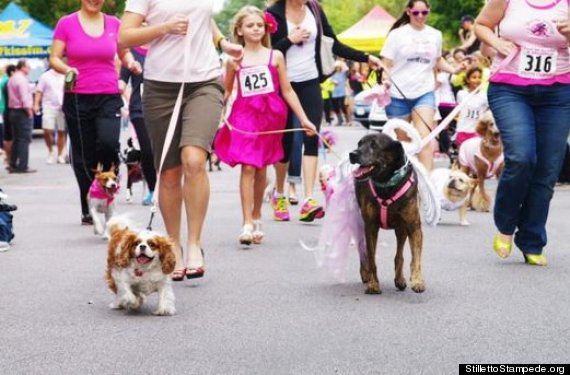 Race for the Cure events will happen in 150 cities around the world this year alone. But organizers in Austin, Texas, really kick it up a notch with "Stiletto Stampede," their take on the annual fund-race. Now in its sixth year, participants make the 100-yard dash in high heels to help women and men better understand breast cancer and breast health.
6. Cookies for the Cause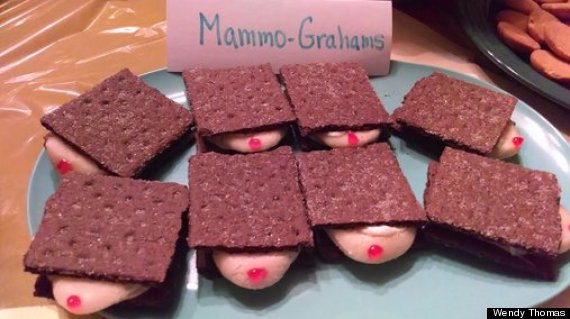 We love these "mammo-graham" cookies from blogger Wendy Thomas. Here's the recipe so you can make your own and spread awareness among your family and friends (or even the office!)
Mammo-Graham Marzipan Recipe
chocolate graham crackers split in two
1 roll of marzipan
white frosting
pink frosting gel
To make the ones pictured above, Wendy used one roll of the marzipan cut into 13 pieces and warmed in the microwave for about 10 seconds. Then she says to "roll each section into a ball, and squish while molding it until you have a flat section for between the graham crackers and a bulging section that sticks out. 'Glue' the marzipan to the graham crackers with some frosting and then use the gel frosting to make the nipple."
Genius 3D mammography is available as Hologic Selenia® Dimensions® 3D system. Please consult your physician for a complete list of the benefits and risks associated with mammography.
Related