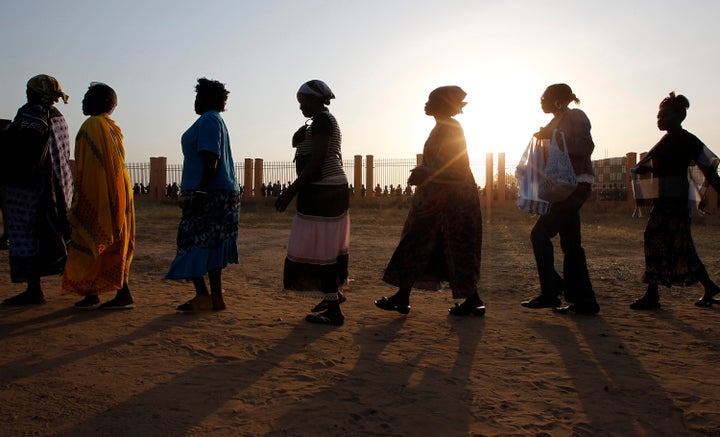 Breast cancer is exploding in low- and middle-resource countries worldwide, and it is not being properly managed.
The report from The Lancet Oncology states that worldwide breast cancer incidence and mortality are expected to increase by 50 percent from 2002 and 2020 -- and those rates will be highest developing nations. Breast cancer is currently the number one cause of cancer deaths in women around the globe.
"There's a misconception that breast cancer is only a problem in wealthy countries," said Ben Anderson, M.D., chair and director of the Breast Health Global Initiative (BHGI) and one of the report's co-authors. "Not only is that not true, the imbalance is becoming worse."
Last summer the BHGI (which is co-sponsored by the Fred Hutchinson Cancer Center and Susan G Komen For The Cure) hosted a summit to address the issue of breast cancer management in low- and middle-resource countries (LMCs).
The resulting recommendations, which Anderson described as a "blueprint" for change, address roadblocks to better care, including inadequate pathology services and limited data collection.
"One of the problems is the one-size-fits-all approach to treatment," Anderson said. "When you bring up this topic, people automatically want to talk about the screening mammography debate, because it dominates a lot of the conversation here [in the U.S.]. But actually, screening mammography comes way down the road in many of these countries."
Indeed, the report stresses the critical importance of better awareness campaigns, which cost relatively little money. Women in low-income countries often do not seek out screening, because they don't know that breast cancer treatments actually exist. This fatalistic view, Anderson said, means they fail to seek help until it is too late.
The report outlines additional obstacles as well, including insufficient data collection at the regional and national levels in LMCs, as well as program infrastructure problems. There is a need for more equipment and appropriate drugs, as well as improved health professional training in economically constrained countries.
The issue will become even more serious, Anderson said, as populations in LMCs age. It will be difficult for countries to keep up with the growing breast cancer incidences.
"Global health care has largely focused on infectious diseases like malaria and TB, and of course, they're extremely important," Anderson said. "But there's a tsunami quality to this wave coming in breast cancer globally, and the systems haven't been set up yet to address chronic care."
Related
Popular in the Community