It's a problem faced by many television characters we know and love, from Kristina Braverman on "Parenthood" to Samantha Jones on "Sex and the City." But breast cancer has rarely made it into animated series.
Artist AleXsandro Palombo has created a series called "Survivor" that imagines what well-known female cartoon personalities would look like after undergoing surgery to combat breast cancer. Jessica Rabbit, Snow White, Wonder Woman and Marge Simpson are among the featured characters depicted with either a partial or full mastectomy.
Palombo told The Huffington Post he was inspired to start the project after one of his colleagues died from the illness. He originally released the images last October, during Breast Cancer Awareness month. He chose to highlight surgery scars in order to shine a light on the strength and courage that survivors exhibit when fighting the disease.
"You must be very strong to be able to react psychologically and accept the new appearance of your own body," he said. "My message is one of hope and courage. I believe that we must also create awareness to young people and teach health education."
"Art is a powerful way to raise awareness about important social issues," Palombo said. "I am an artist who believes and fights for the right of expression, freedom and equality."
Take a look at the images in the slideshow below.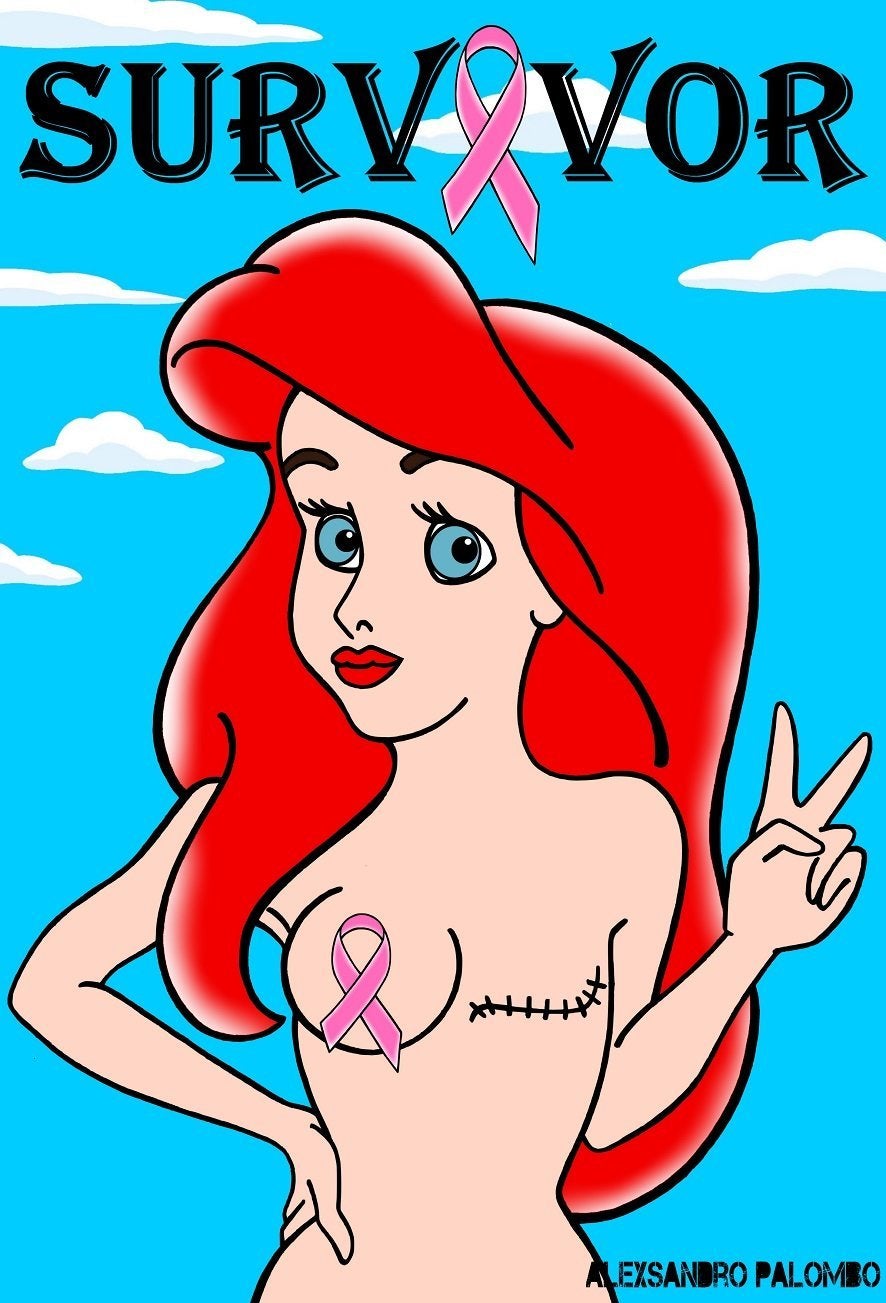 "Survivor" by AleXandro Palombo
Related
Popular in the Community