No one ever chooses to have cancer, but some people choose to treat it.
A diagnosis can be fraught with fear and frustration, uncertainty and pain. But for all patients who receive treatment, a supportive health care team can make all the difference.
In honor of Breast Cancer Awareness Month, we asked 11 people who have dedicated their lives to breast cancer research, treatment and patient support to share their stories with HuffPost. Below, find out why they chose the field they did.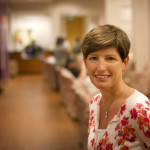 Beth Thompson, RN, MSN, CBCN
(
)I had been an ICU nurse for 18 years when I was diagnosed with breast cancer at my very first mammogram. The very skill set that I had honed during my career -- research, problem-solve, prep for worst-case-scenario, repeat -- worked against me as I tried to accept and cope with this new diagnosis. Despite having healthy lifestyle habits, no family history, and no risk factors, I had abruptly left the world of care provider and entered the world of "cancer patient." I wondered if I could possibly survive, and if I did, what that might look like. Would I ever feel attractive again? Could I ever expect to even feel normal? Everywhere I looked, breast cancer survivors seemed so much older than me -- they were grandmas, not moms with kids in preschool. I noticed ruefully that many wore orthopedic shoes.
Now, almost nine years later, I know amazing breast cancer patients of all ages, and it is my privilege to work with the youngest breast cancer patients at Johns Hopkins. There are difficult days that the work breaks my heart, for all of us. There are many more days in which I am energized and inspired by the brave, funny, smart women that I meet. But my favorite part of my job is meeting with newly-diagnosed young women, the familiar fear in their eyes, and answering their questions. Yes, I also had breast cancer as a young woman. Yes, chemotherapy, too. Yes, it has been almost nine years. Yes, we're going to get you to the other side of this, too. And then? Well, then, you're going to need some fabulous shoes.
- Beth Thompson, RN, MSN, CBCN, is a nurse educator and navigator at the Johns Hopkins LiveWell Center for Young Women with Breast Cancer. Thompson has been working in this role for three years.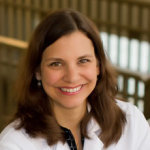 Valerie L. Staradub, MD
(
)I always knew I wanted to be a surgeon. The first rotation of my chief resident year was surgical oncology, and one of my responsibilities was to staff the Breast Clinic for our underserved patients. I saw a wide variety of women with different life stories, some with benign breast disease and some with cancer. I saw several with very late stage cancer who had not come in because they did not have transportation, were too afraid of doctors, were too afraid of the disease or just didn't think anyone could help them. I was very surprised at how fulfilling it was to me to work with women with breast disease, and that experience really clarified my desire to focus on the surgical treatment of breast disease. No matter what the situation or diagnosis, everyone who comes to see me is anxious and afraid. I enjoy the challenge of helping women to face the unknown and provide them with the information and the expertise to proceed with whatever the diagnosis may be. I have had the opportunity to form long-lasting relationships with my patients and see them over time, not just at the time of diagnosis and treatment -- and this has enriched my life in a way I never imagined.
- Valerie L. Staradub, MD, is a breast surgeon at Danbury Hospital. She has been working at Danbury for four years.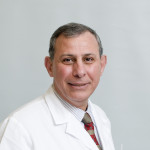 Alphonse Taghian, MD, PhD
(
)I chose the breast cancer specialty in particular because my mother had breast cancer at 37 years old and passed away in 6 months.
The breast cancer field is very rewarding in its success and high cure rate. You could see your patient 15 and 20 years later. And back when I was just getting into this particular field, I thought it had better funding than other disease sites.
With breast cancer, you deal with a lot of emotions and complexity (fertility, pregnancy in young patients), small kids and special dynamic in the house; all this beyond the cancer itself. This aspect needs special attention and I enjoy that. However, my least favorite part of the job is when I see a complication or a failure of the treatment I gave.
I changed direction in my research, from breast radiation oncology research into survivorship and life after treatment! I did not expect that and I am enjoying this new line of research.
- Alphonse Taghian, MD, PhD, is the director of Breast Radiation Oncology and co-director of the Breast Cancer Research Program at Massachusetts General Hospital Cancer Center, as well as a professor of radiation oncology at Harvard Medical School. Taghian has been working in the field of breast radiation oncology for 21 years.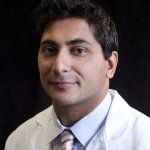 Sameer A. Patel, MD, FACS
(
)I entered the medical field because I wanted to devote my career to helping people afflicted by illness. Playing a major role in drastically changing the outcome of a patient's life for the better always seemed to be a calling for me. Of course, it didn't hurt that I always excelled at science. Years after becoming an established physician I lost my own mother to cancer. I had always been devoted to patient care but that experience profoundly shaped how I approach what I do and the patients I see – not just treating their illness but really listening to them and understanding their fears, concerns, and anxieties. Once you go through the experience yourself and see the tragic way this disease can affect your family it changes you.
My favorite part of my job is connecting with patients. Everything from discussing things like their grandchildren or how a local sports team is doing to being a witness to their incredible bravery and courage while facing this horrible disease. I'm inspired by my patients on a daily basis. I may play the role of a healer in our relationship, but they are often the ones shaping who I am and teaching me countless life lessons. A quote I quite often reference in my line of work is "the best way to find yourself is to lose yourself in the service of others" – it's very true. Of course, with positives always come some negatives and that leads me to the worst part of my job — the frustration I feel when the practice of medicine reaches its limit. There is nothing quite as frustrating as having reached an end point where this is nothing more I can offer a patient as treatment.
I have a recent unexpected experience to share. One of my patients recently invited me to their wedding. Not only was I honored, but it reflected how I am able to share milestones my patients. They come to me at low point in their life and because of the treatment they receive I am able to join them for dancing at their wedding or child's graduation party. These connections with patients – seeing them at the high and low points of their life – are a blessing. As a medical student I never expected that I would forge such meaningful relationships with the people that enter my life as patients. I'm happy that they remain in my life as friends.
- Sameer A. Patel, MD, FACS, is an assistant clinical professor in the Department of Surgical Oncology and Division of Plastic and Reconstructive Surgery at Fox Chase Cancer Center. He has been working in the field for seven years.
(
)I chose a career in breast cancer research based on the guidance of my mentors during my training where I became fascinated by the biology of the disease. Decades later, it amazes me how we have been able to translate basic science discoveries in breast cancer into real benefit for patients. Breast cancer is no longer a death sentence for the majority of women, at least in the United States. However, much work still needs to be done. Too many women are still dying of breast cancer. To them we owe our commitment to continue our efforts in order to eventually eradicate this disease.
- Carlos Arteaga, MD, is the president of the American Association for Cancer Research and director of the Breast Cancer Program at Vanderbilt University. He has been working in the field for around 25 years.
Roisin Connolly, M.B, B.Ch
(
)My first clinical rotation as a medical student in Dublin, Ireland, was in medical oncology. I was taken by the complexity of the patient cases, the strength of the patients and their families in the face of adversity and the important role that the oncologist played, not only in medical management, but also in all aspects of social and psychological care. My mentor was an enthusiastic and hardworking doctor specializing in breast cancer who had trained and worked in the U.S. (Hopkins, in fact) many years prior. He encouraged me to pursue a career in oncology, and to pursue my interest in breast cancer research in the U.S. after clinical training in Ireland.
My favorite part of the job is my interaction with my patients. When they are happy and hopeful, I am too. When they are anxious and upset, I do my best to reassure and take care of them. My least favorite part of the job is seeing a patient become sick sooner than expected, especially when they are young and with a young family.
- Roisin Connolly, M.B, B.Ch, is an assistant professor of medicine and medical oncology at the Sidney Kimmel Comprehensive Cancer Center at Johns Hopkins. Connolly has been working in the field of breast cancer for the last six years.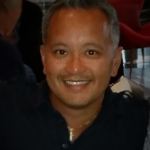 Don S. Dizon, MD
(
)I have always wanted to be a doctor and chose medical oncology very early in my training after caring for a patient with lymphoma as a medical student at the University of Rochester. My interests in women's cancers grew during medical school and residency, leading me to become a specialist in women's' cancers as a fellow at Memorial Sloan-Kettering Cancer Center. However, I did not expect to become involved in care for women after cancer, and credit my work in sexual health to the work I was involved with as a junior attending at Memorial Sloan-Kettering Cancer Center. It was during those early years of my career that I had an increased awareness of the issues patients face after cancer, including after an initial diagnosis, following adjuvant treatment, and then even after cancer returned to their lives. It was astounding to see what impact treatment had on sexual health, intimacy, and relationships (or for single women, what a barrier cancer could be) and I devoted much of my career to learning more about this (subsequently being certified as a sexual health educator) and then opening up a clinic for women in whom these issues were important, first in Providence and later in my new position at Massachusetts General Hospital Cancer Center.
My work in the sexual health clinic has been a tremendous opportunity to help patients, beyond discussions of chemotherapy, endocrine therapy, and treatments for cancer. It has been a way to persevere as an oncologist because I help women and their partners navigate the world after cancer, and try to make sense of what life (or lives) can mean afterwards. It has become one of the most treasured roles I play in Oncology, and sexual health and survivorship are some of the passions for me both academically and clinically. It is also the most unexpected turn I have taken in medical oncology, but as stated earlier, is perhaps one of the biggest reasons I am able to stay engaged as a medical oncologist for the treatment of our patients.
- Don S. Dizon, MD, is a medical oncologist and director of The Oncology Sexual Health Clinic at Massachusetts General Hospital Cancer Center.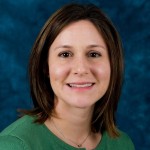 Kilian Salerno, MD
(
)I am a radiation oncologist who specializes in the treatment of breast and soft tissue/skin cancers. I graduated from medical school 13 years ago as the first physician in the family. My grandmother, the matriarch of a large Italian family, was so proud. I enjoyed pretty much everything in medical school and was fascinated by many fields and specialties, but ultimately decided to specialize in emergency medicine. My grandmother passed away from metastatic gastric cancer the night I started my EM residency.
Five years later (after three years of residency and two in EM practice), I decided to pursue additional training to become a radiation oncologist. Emergency medicine and radiation oncology are both incredibly rewarding fields to work in. Both involve a team approach to care and taking care of patients in crisis or at critical times in their lives. But I was eager to have the opportunity to care for my patients over a longer period of time. There was no one specific impetus that drove me to that decision, but rather so many little ones. It was one of the easier choices I have ever made, and one I made without fear. Instead it was made with hope and the knowledge that it was the right choice for me.
It is a privilege to care for patients. I say so every day and every time a patient of mine completes her or his course of treatment. I hope to make the process of receiving care as easy as it can be under the circumstances, and I work with an incredible team of care providers who do the same. Our patients inspire us every day -- sometimes through profoundly joyful moments and stories, sometimes through tragic circumstances. I have had a patient look at me and tell me frankly, "I do not have time for this," referring to her new diagnosis of breast cancer, and I get it -- no one plans for this diagnosis and no one wants to be a patient at a cancer center. I have a patient whose sister accompanied her to each and every one of her radiation treatments over a course of six-and-a-half weeks, as she had done for each of her prior appointments and all her chemotherapy infusions. I see patients in our waiting rooms comfort each other, orient and show each other the ropes of treatment, show each other how to don our wraparound breast gowns, and pay forward incredible acts of kindness. During difficult times or after sad news, I often walk by the treatment hallway and waiting rooms and just observe the connections being made among our patients.
It has now been eight years since I made the change to radiation oncology, and today I practice at the same institution where my grandmother received her care. Much has changed; there is much greater awareness on the importance of patient and family experience, defining and implementing quality measures, and exponential advances in science and technology. Not only during this month of "Pinktober," but all year, I try to think of the small gestures and efforts that each of us can make to raise awareness, educate, facilitate care, fundraise, and make our own impact.
- Kilian Salerno, MD, is a radiation oncologist, assistant professor of oncology and director of breast radiation and soft tissue/melanoma radiation at Roswell Park Cancer Institute in Buffalo, N.Y. Salerno has been in medicine for 13 years, eight of which were spent in radiation oncology.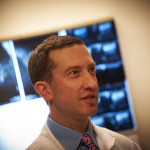 Richard J. Bleicher, MD
(
)The impetus for my getting into breast surgery is the true multidisciplinary nature of the field (meaning that surgeons, radiation oncologists, and medical oncologists all play a critical role and collaborate to treat the patient successfully). No cancer surgery field is more multidisciplinary than breast cancer (except perhaps rectal cancer). Additionally, there is a lot of publicity about the disease, and it has a high prevalence, so patients are aware of it, and come in having read and asking questions; it's nice being challenged. Additionally, because the survival of breast cancer is quite good, relative to other malignancies, we are able to do significant research and constantly move the field forward even further. Because it is so prevalent, there is also a great deal of opportunity to help a significant number of people. My least favorite part of the job is having to tell patients they have breast cancer, or tell them if they have developed metastatic disease. My most favorite part of the job is the satisfaction of knowing that I have done something for these individuals that has truly made a difference in their lives, and made those lives better.
-Richard J. Bleicher, MD, is an associate professor in the Department of Surgical Oncology, the director of the Breast Fellowship Program and the leader of Breast Service Line at Fox Chase Cancer Center. Bleicher has been working in the field for 11 years.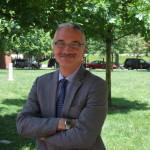 Massimo Cristofanilli, MD
(
)I decided to become an oncologist after the death of my father to bladder cancer when I was 22 years old. I was with him during the four years of his journey and witnessed the many deficiencies of the Italian system. Surgeons and oncologists will not work in a multidisciplinary fashion and we were never educated about choices and informed about prognosis. I remember listening to a conversation between a radiation therapist and a medical oncologist about the possibility to use an additional palliative treatment for my father, and the risks and costs of the treatment and inpatient stay. This was just one month before his death. He was never given a choice. I did not know if and what to ask.
During my initial oncology training in Italy, I was fortunate to have Dr. Alberto Pellegrini as mentor. He was the director of the medical oncology program at the university and a prominent expert in breast cancer. I worked with him for three years and become responsible for some dedicated clinical trials. That experience motivated me to leave my country and pursued a career in academic oncology. I had to repeat oncology training in spite of being a certified oncologist but I did not mind because it was in the most prestigious cancer institution, the UT-MDACC (University of Texas MD Anderson Cancer Center), and I would have later the chance to work in the largest breast medical oncology department.
The most pleasant part of my job is to interact with patients and help them. I always try to understand their problems and listen to their concerns. I imagine myself as the young man standing by his father in the exam room, unable to ask but willing to listen. Every case is very personal to me. The least favorite part is to deal with the inefficiency of the health system that is not as "patient-friendly" as we would like. Discussing with managed care employed physicians to clear payment for complex treatment is frustrating and inappropriate use of our time, besides being stressful for patients. There must be a better way.
I did not know when I started that I was going to be so much involved and leading specific area of research. When you start a project, you may not know the implications and results. Focusing my research on understanding and finding therapies for inflammatory breast cancer, one of the most aggressive forms of the disease, is now a considerable part of my clinical practice -- but it has also become something more. It is like a mission to accomplish, a mystery to solve. Who else will take this task on?
- Massimo Cristofanilli, MD, is the deputy director of Translational Research and director of the Jefferson Breast Care Center and Clinical Program. Cristofanilli has been practicing medicine for around 16 years.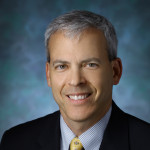 Antonio C. Wolff, MD, FACP, FASCO
(
)It is a privilege to be a doctor and a breast cancer researcher. I was attracted to this area of work and research by its intellectual richness, by the blossoming of new scientific discovery, and by the opportunity to directly help people and guide research that could impact so many. To be at the forefront of scientific development and to partner with individual patients to help them make decisions that could transform their lives in meaningful ways. Most often, patients could not control what happened to them (for instance, a diagnosis of cancer). However, they can have a lot of control over what happens to them after a diagnosis, and I am honored when patients and their loved ones ask me to help them in their journeys. I could not have asked for a better job.
- Antonio C. Wolff, MD, FACP, FASCO, is a medical oncologist at the Johns Hopkins Kimmel Cancer Center. Wolff has been working in the field for about 20 years.
Responses have been edited for length and clarity.
Related
Before You Go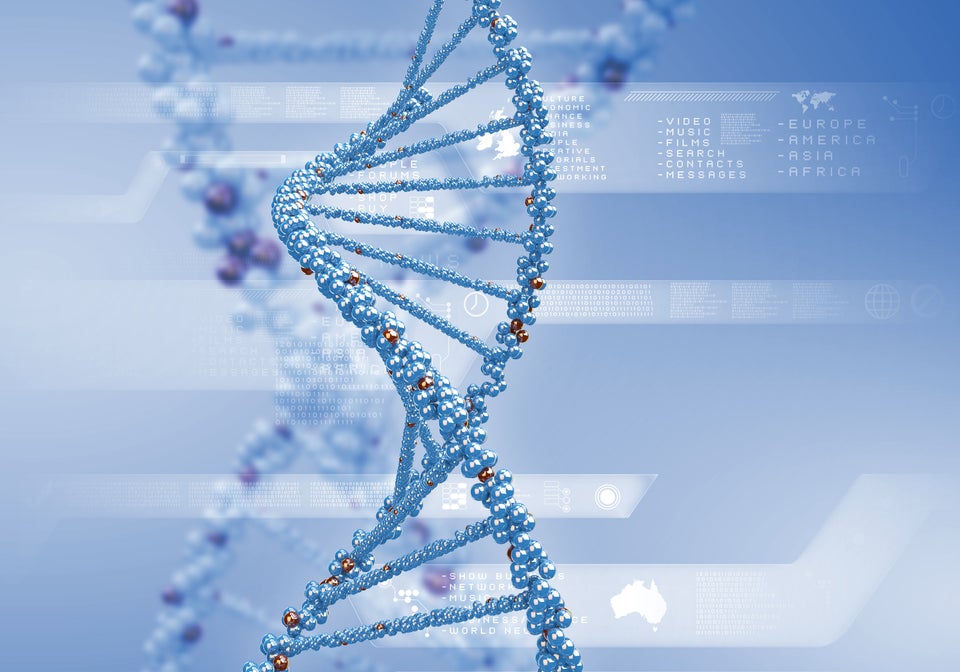 10 New Breast Cancer Findings