When Hannah Foxley learned she had cancer, she never imagined that she would end up posing naked for Cosmopolitan magazine. (Those images appear below.)
Foxley, now 36, was diagnosed with breast cancer in July 2011. She subsequently had a lumpectomy and went through eight cycles of chemotherapy over the course of six months, making the decision to document her journey through photographs in the hopes that the images would bring comfort to other cancer patients.
"My photographer friend Justin [Paget] and I had done some pictures just before I started chemo," Foxley told The Huffington Post in a phone interview. "And he said to me, 'how would you feel about doing some pictures of you going through treatment?' And I said I would be happy to do it, because there's a lot of pictures around of older women who've been through breast cancer, but there's very, very little photographically of younger women."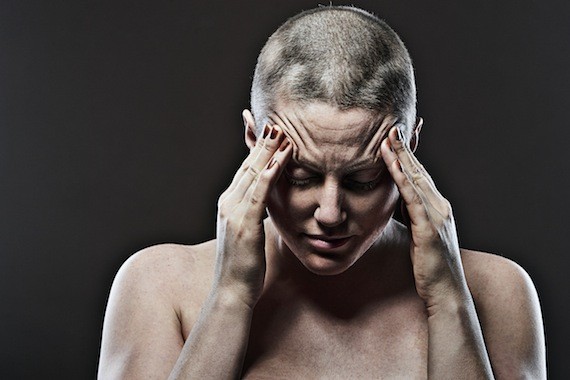 Image Source: Justin Paget
The photographs also document Foxley's feelings of loneliness and isolation during her illness. "I had to work throughout the treatment because I didn't have anyone, no family around me or partner to look after me," she told HuffPost. And things took a turn for the worse just as the end of her treatment neared.
"Just before I was due to finish chemotherapy -- a week before -- I found a lump in my breast which turned out to be another cancer."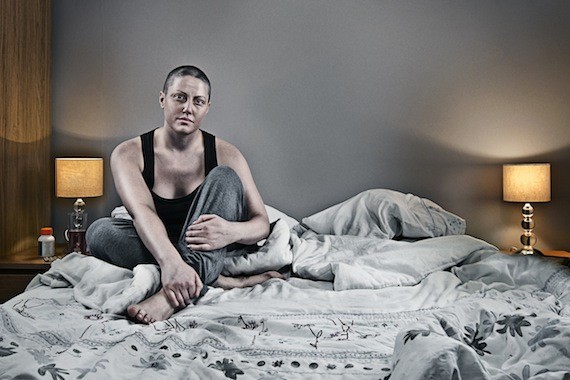 Image Source: Justin Paget
Surgeons performed a mastectomy, and Foxley went through five weeks of radiation treatment before she was pronounced cancer-free. Three weeks after finishing cancer treatment, Foxley quit her job as a financial planner and decided to start her own business aimed at financially empowering divorced women. She also became an ambassador for Breakthrough Breast Cancer, an organization dedicated to finding new treatments, promoting early detection and providing care and support for affected women.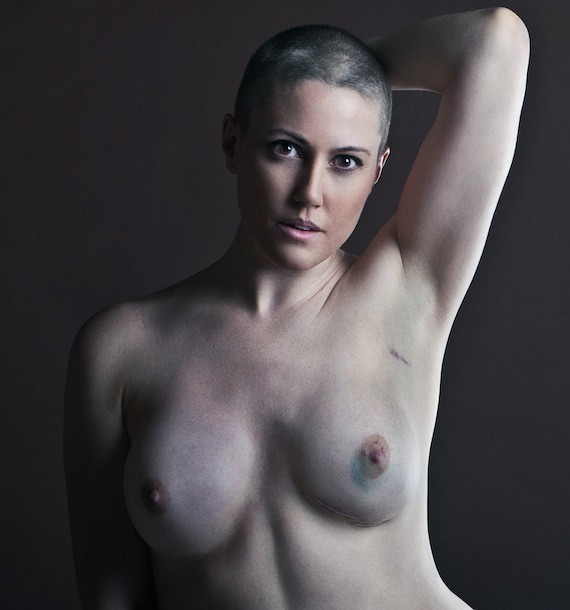 Image Source: Justin Paget
"I feel that there's not a great deal in terms of support for young women," Foxley said. She found that sharing her images was a way to connect with and comfort other women who were in her position -- and the photographs helped her own healing process, too.
"Seeing myself from a different angle really helped me come to terms with it," she told HuffPost.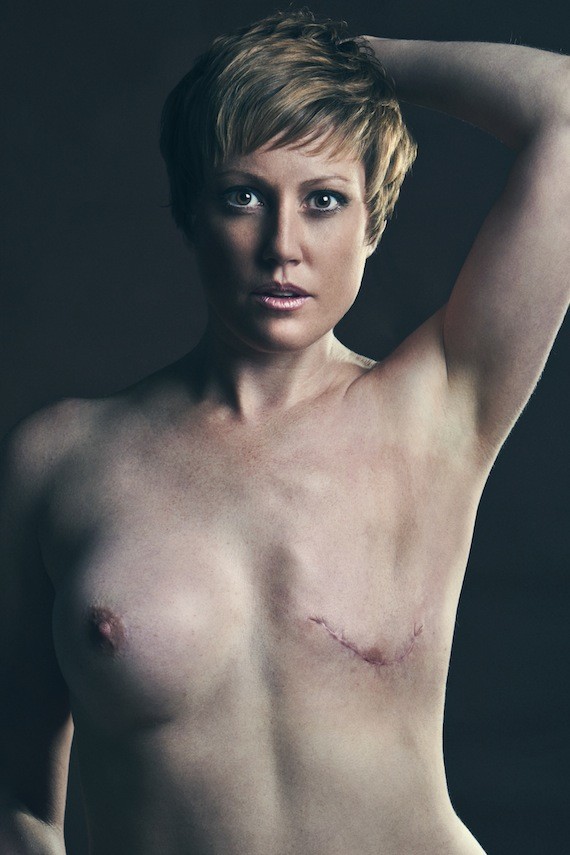 Image Source: Justin Paget
This month, Foxley appears fully nude in the UK issue of Cosmopolitan magazine in a bid to inspire other women to love and appreciate their bodies as they are.
"[The shoot] was terrifying, but I did it for other women," she told HuffPost. "I did it to inspire other young women. To see how well I look, after the surgery and all the changes I've been through in my life... I appreciate my body in a new way."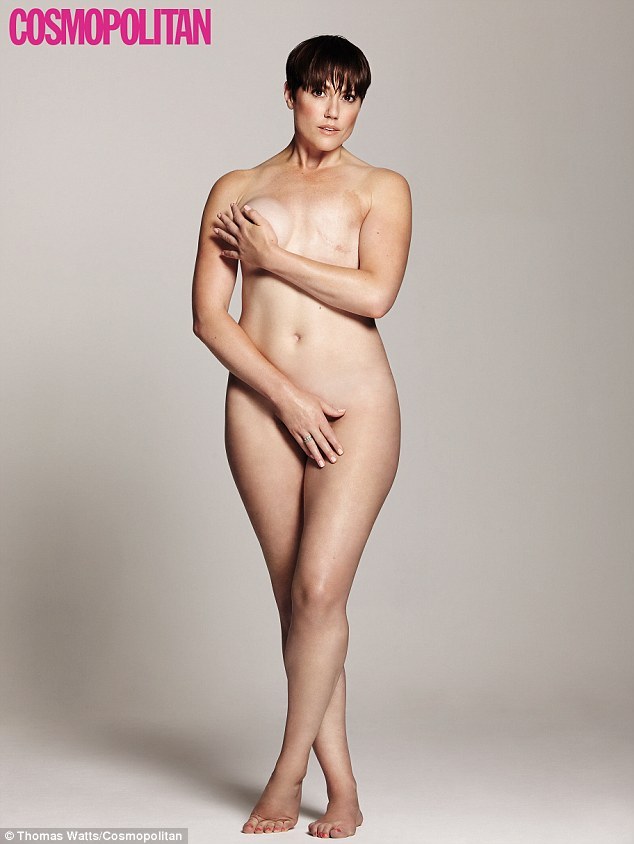 Foxley has been stunned and gratified by the responses to her images. "I am most touched by those women who are going through treatment who have said that I have given them strength, hope and courage," She said. "That's what I really did it for and I feel raw and overwhelmed by the response. It never occurred to me that it would touch so many people."
Hannah, we're so glad you had the courage to share these powerful images. They've certainly touched us.
Related
Before You Go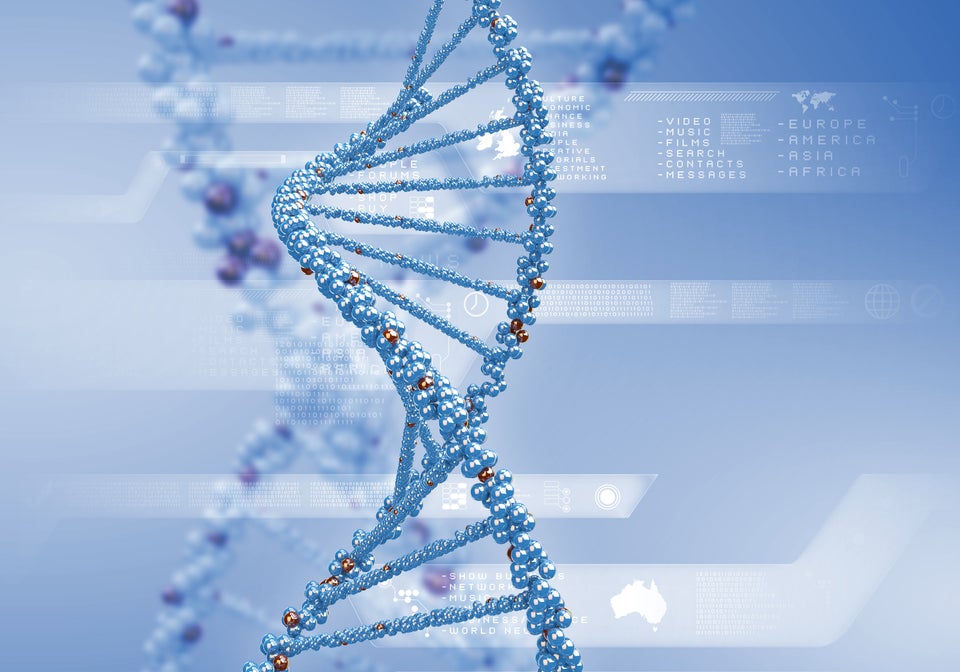 10 New Breast Cancer Findings
Popular in the Community