"I am determined to live an awesome life, a life not dictated by my treatments, side effects, or cancer. I am determined to love the beautiful people in my life. I am determined to contribute to this world in a meaningful way." - Amy Schnitzler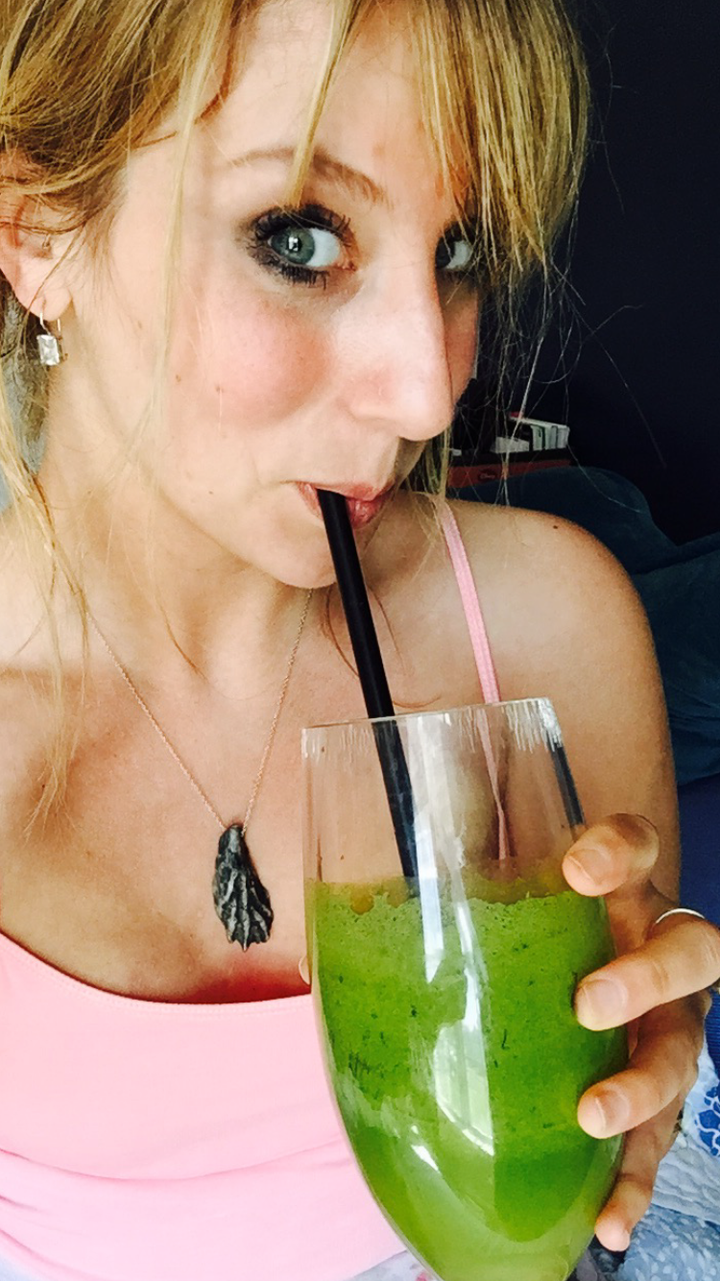 MK: Who is Amy Schnitzler?
AS: I am a daughter, a sister, a dog-mom, a girlfriend, a friend. I am a singer, a painter, a writer, a world traveler, a runner, an amateur yogi, a Community Relations Coordinator, an advocate, a teacher, a lifelong student.
MK: How old were you when you were diagnosed?
AS: I was diagnosed with breast cancer at 26-years-old. Prior to my mastectomy I was tentatively diagnosed Stage 2 invasive ductal carcinoma, ER/PR+, HER2-. I was officially diagnosed with Stage 3 disease post-mastectomy. By November, following the sudden appearance of a mysterious rash along my incision on my right side, I was re-diagnosed with Metastatic disease (Stage 4), with metastases to both lungs.
MK: What was it like getting this diagnosis?
AS: I was terrified and confused. My grandmother died just 10 days before my diagnosis. I was processing grief, and then was diagnosed with cancer. I was numb, shocked, despondent, and full of terror and rage all at once. I also sensed a bit of pressure to be "brave" and "strong," to "fight" and "win" very early on. I felt very isolated. There was also pressure from my oncologist to move forward with treatment quickly. Making life-or-death decisions is not easy. I was a scared-sh**less little girl, vacillating between feeling powerful and powerless.
MK: How did your breast cancer diagnosis change your life?
AS: I was diagnosed the same week I received acceptance to Graduate Programs at Peabody Institute, Chicago College of Performing Arts, and Rider University for Classical Vocal Performance/Opera. I had to let them know that I was diagnosed with cancer and would need a decision extension as I was waiting for more information regarding what treatment would look like. I was still trying to comprehend this diagnosis and processing all the feelings around it that I decided it was not the time for me to move to a new city, try to find a new oncologist there, etc. Writing to them that I would not be able to attend that Fall was heart-breaking. Music is no longer my career-path. This disease terminated a lot of friendships, yet it also led me to some incredible people. I appreciate the people in my world more (Mom, you're the best). I also have found my worth outside of my physical identity.
MK: What do you wish you'd know before being diagnosed with breast cancer?
AS: I wish I was aware that breast cancer can and does happen to young women. Maybe I would have gone to the doctor the moment I discovered the lumps under my arm instead of putting it off for several months. I wish I had known about the impact of everything we consume and put into our bodies, the harmful things we are exposed to daily.
MK: How has this experience awakened you to yourself and your purpose?
AS: This diagnosis has opened me up further to the suffering of others. I now advocate for women with metastatic breast cancer, because it is an isolating and terrifying diagnosis and we need each other's support.
MK: Tell me about your advocacy work.
AS: Most of my work is centered around conversation with people about the reality of this disease. When I was first diagnosed, I began a blog to chronicle my journey with breast cancer. I recently featured in a Facebook live interview. Last February, I was featured in a NBC Nightly News story on a study about the benefits of exercise for chemotherapy/cancer treatment induced fatigue. In October of 2016, I was in a local news story discussing breast cancer in young women and the power of self-awareness. I am currently co-facilitating a grief group.
MK: What word do you wish you could take out of the breast cancer vocabulary?
AS: Mortality. We need a cure. This is a disease that kills 41,000 women (and men) per year -that's 113 women per day, yet people believe breast cancer is "curable" in the early stages, when a third of all women diagnosed with early stage disease will become metastatic at some point after completing treatment. Metastatic breast cancer kills, yet it receives the least amount of attention and the least amount of funding for research.
MK: Why is it so important to you to support other women with breast cancer?
AS: Connecting with other women who are facing the same unique challenges, navigating their journeys in their own way has been full of opportunity for learning, growth, and healing. Systemic change is only possible when we come together, educate our communities, offer support for women with metastatic breast cancer, that support us with research, such as METAvivor.
MK: What would you tell a newly diagnosed young woman?
AS: Breathe. Focus on surviving in these early days. Balanced, healthy eating, hydrating, and sleeping will help, as will laughter. Reach out when you are feeling vulnerable, which will probably be often. Don't suffer in silence; you are not alone. Harvest your eggs even if you aren't sure about children. Be gentle with yourself. Allow yourself time to process and grieve. And as far as treatment decisions go, do your research, ask lots of questions, and do what feels right for you.
MK: Has cancer changed how you see adversity?
AS: I certainly do not get upset over "little" things as often as I used to. Getting diagnosed with cancer forces a person to face adversity head on.
MK: What one word defines you?
Related
Popular in the Community