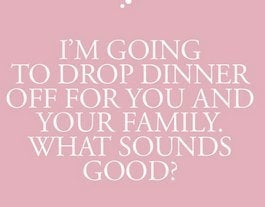 Because I'm seeing so much pink this month, I find myself thinking about all things related to FBC (f-bomb breast cancer), both from a personal and a global perspective. It's amazing how a few (million) pink ribbons reactivate the memory of experiences (and f-bombs!).
One of the things that comes to mind is:
What to say or (WTF) not to say to someone with FBC.
Here's the thing: It's hard to be a friend to someone who has FBC. It just is. I know. I really do. I can't tell you the number of times people have asked me: What can I do? How should I be? What should I say?
Breast cancer is a pickle (understatement of the year!) all the way around. People mean well, but when some things are said, they aren't received quite as well as intended. So, I thought I'd share some things that were said to me when I was sick that felt a little, well, cloudy... and offer a more Silver Lined way to respond.
My intention with these suggestions is to acknowledge how breast cancer patients feel when (well-intended) things are said and to offer positive Silver Lined ways to interact with people who are coping with the dreaded disease.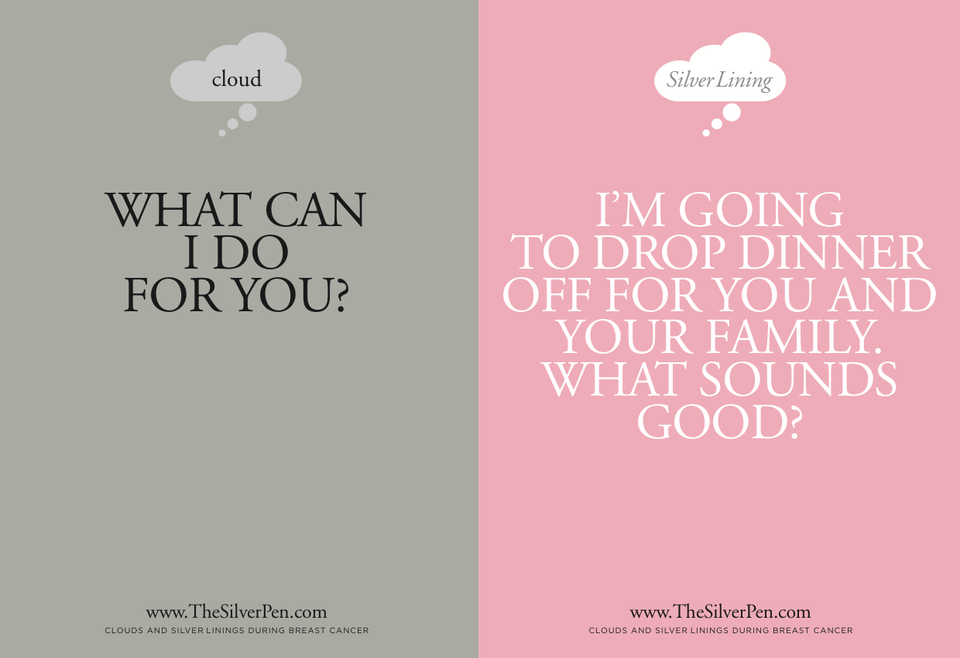 Clouds And Silver Linings During Breast Cancer
To read more about Hollye's holistic and humorous journey over, around, above and below breast cancer, please visit her blog, The Silver Pen (http://www.thesilverpen.com/). You may email her at hollye@TheSilverPen or follow her on Twitter @hollyejacobs.