Women should begin screenings for breast cancer at 45, rather than 40, and should get yearly screenings only for the first decade, according to new mammography guidelines from the American Cancer Society. After that, the screenings should become biennial and last only as long as a woman has a life expectancy of ten years or more.
The new guidelines, published in the Oct. 20 issue of the medical journal JAMA, are the ACS' first update since 2003 and are based on a review of 90 breast cancer screening studies and trials published since 2000. They're similar to the guidelines set forth by the United States Preventive Services Task Force in 2009, as well as European health authorities' 2003 recommendations, which suggest screenings every two years for middle-aged women. The U.K.'s National Health Service offers free mammograms to women ages 47 and up every three years.
Public health scholar Dr. Elizabeth T.H. Fontham, who led the development of the new guidelines, explained they were crafted in the hope that women learn about both the potential benefits and downsides of breast cancer screenings.
An estimated 230,000 women will be diagnosed with breast cancer in 2015, and some 40,300 women are expected to die of the disease this year. Breast cancer deaths have declined steadily over the past 25 years, thanks in part to more advanced treatment and to widespread screening. But there are downsides to so much screening, including the fact that sometimes women are called back for repeated testing to confirm whether an anomaly is cancer or benign. The overdiagnosis of cancer, when women are treated for growths that would have caused them no harm, is another consequence.
The new ACS guidelines recommend women of average breast cancer risk begin regular screenings at age 45, a change from their previous recommendation of 40. They also recommend annual screenings for women between ages 45 and 54 because cancers in younger women are likely to be more aggressive and grow faster.
But because cancer growth rates tend to slow after menopause, these annual screenings should slow to every other year once a woman turns 55, the ACS said (the average American woman goes through menopause at age 51;). Finally, the ACS no longer recommends clinical breast exams for average risk women of any age, though they previously recommended such exams for women in their 20s and 30s about every three years.
It's important to note that these guidelines are only for women with an average risk for breast cancer and do not apply to women with a personal history of breast cancer, a confirmed or suspected genetic predisposition to cancer (like the BRCA gene mutation), a family history of breast cancer, or a history of receiving radiotherapy to the chest at a young age (say, for the treatment of pediatric cancer).
The research review was led by a group of 11 interdisciplinary breast cancer experts co-chaired by Fontham, the founding dean of Louisiana State University Health Sciences Center School of Public Health. The team gathered a mix of randomized controlled trials, observational studies and simulation studies to come to a consensus on the best ages for screening, and then sent the guidelines to 26 outside organizations and 22 expert advisors for review.
The downside of screening
One of the most common harms that can come from breast cancer screening is the chance of "recall" — when women are told they might have something and are asked to submit to more testing. On average, about 10 percent of women who undergo screening will be recalled for more testing, but only five out of 100 recalled women will actually have cancer, according to the National Institute of Health's National Cancer Institute. And of women who have been screened annually for the past ten years, 50 percent will have at least one false positive, and about seven to 17 percent of these women with false positives will have a biopsy for further testing. Recalls and false positives can cause unnecessary anxiety in women -- anguish they would have never felt if they hadn't been screened in the first place.
By raising the age of the first mammogram screening from 40 to 45, the researchers hope that the number of false-positive findings will go down. This is because fewer screenings mean fewer discoveries, but also because younger women have denser breasts that lead to that higher recall rate. The ACS cited a long-term study from 2011 that found switching from annual screenings to biennial screenings would decrease the incidence of at least one false-positive recall and false-positive biopsy by 32 percent and 31 percent, respectively.
A more serious but difficult to estimate danger of breast cancer screening is overdiagnosis and overtreatment of breast cancer, or when women are diagnosed with cancer and treated even though the cancer would not have caused the woman any symptoms or harm in her lifetime. Women who are overdiagnosed with breast cancer will endure difficult and risky cancer treatment, which can include disfiguring surgery, toxic chemotherapy and radiotherapy that could even cause future cancer -- all over a growth that would have caused no problems if left undetected.
Currently, there is "no reliable way" to tell which cancer won't progress and which will, notes the National Cancer Institute. This is why everyone who's diagnosed with breast cancer is usually recommended some kind of treatment.
However, ACS researchers are unsure, based on the current research, how their new guidelines will affect the overdiagnosis rate, because estimated overdiagnosis rates are all over the place (studies range from a less than five percent estimate to over 50 percent). One 2012 study published in the Lancet found that for every life saved by a mammography screening, an estimated three women will unnecessarily be treated for breast cancer. Fontham said research on this issue is sorely needed.
"For every life saved by a mammography screening, an estimated three women will be treated for breast cancer unnecessarily."
Recommendations are just one factor
Dr. Archie Bleyer, a clinical research professor at Oregon Health and Science University, was not involved in the creation of the new guidelines, but pointed out that similar recommendations from the U.S. Preventive Services Task Force released six years ago have had a limited impact on breast cancer screenings in America, partly because they contradicted the ACS guidelines.
Now that the ACS guidelines are more aligned to the USPSTF recommendations, as well as guidelines in nearly all of Europe and Canada, Bleyer expects women and their doctors will actually start following them.
"With all that has been reported from North America and Europe about the potential for harms of screening mammography, it's not surprising that the ACS has adopted more conservative guidelines," Bleyer said. "Organizations with a vested interest in screening mammography will likely object but, having served on the national board of the ACS and as an ACS Professor of Clinical Oncology, I predict the ACS revisions will be practice-changing."
Fontham emphasized that decisions to screen should be made keeping a woman's age, health, personal values and preferences in mind. Dr. Nancy Davidson, president-elect of the American Association for Cancer Research and director of the University of Pittsburgh Cancer Institute, echoed this thought, saying that official recommendations are just one factor women should consider when making the decision about when to get a mammogram.
"Each woman has her own unique risk for developing breast cancer, determined by genetic, molecular, cellular and tissue makeup, as well as by exposure to cancer risk factors," Davidson pointed out. Women should develop a screening schedule with her doctor based on her own history, risk and preferences, she concluded, as well as update the plan if needed as risk can change over time.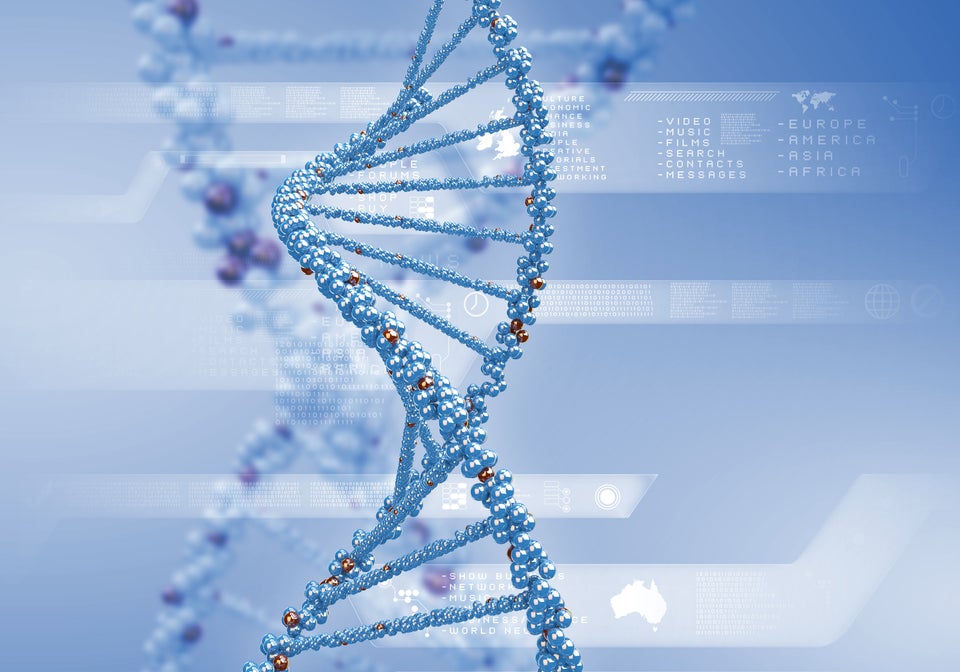 10 New Breast Cancer Findings
Related