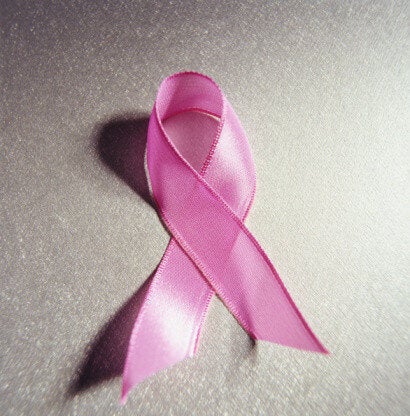 By Ellen Sussman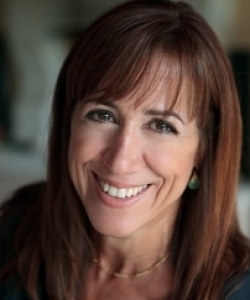 I love a physical challenge, a kick-ass hike, a good cause and a few days with a best friend. And the Three Day Breast Cancer Walk? I hated every minute of it.
I hated the pinkness of everything (Pink tents! Pink matching outfits! Pink flags with cheery messages!). I hated the inspirational speeches and I hated the hour-long wait for the medic tent at the end of each day as everyone hobbled in on blistered feet. No one, no matter how healthy she is -- and most of these women are not in the pink (!) of health -- should walk 60 miles in three days on pavement... in 90 degree heat.
On the second night I hid in my tent with a flask of scotch while thousands of women cheered for the talent show, hooted at Karaoke and cried while survivors told their stories.
My own friend, Wendy, was hoping to be one of those survivors. Two months earlier she had called and announced: I've got stage 3B breast cancer and I'm in the middle of aggressive chemo and I need a partner for the Three Day Breast Cancer Walk. We had been close years before but I had moved and wasn't very good about keeping in touch. I'll be your partner, I said. Was it guilt over drifting apart? A real desire to reconnect with her? Curiosity about this phenomenon of busting your ass for some cause or another? Yes, yes, yes.
For two days, Wendy's daughters and I whined our way through the streets of Philadelphia. Wendy never complained about her beat-to-hell body. She often left us to walk with other survivors, to share stories, to boost their morale. She'd return with their stories and to ask us to pick up the speed and, by the way, could we stop showing off our blisters?
In the last mile of Day Two I felt an ache in my left foot, and by the time I hobbled in to camp, my foot was throbbing (a ruptured plantar fascia, as it turned out). "You go to the ceremony," I told Wendy that night. "I'll rest in my tent." She shot me a look as if to say, you're in pain? I had failed the trooper test. And then I heard the loudspeaker announce Wendy's name. The crowd broke into wild cheers. I stumbled out of my tent and hopped toward the shindig. Wendy stood on stage, bald and beaming, as the chairwoman hung a medal around her neck. She was the number one fund-raiser of the 2,300 walkers.
Seeing her on stage, I felt something hard and stubborn break inside of me. I had lost both my parents to cancer. The minute Wendy told me about her cancer I had starting protecting myself -- and my anti-pink attitude was part of my armor. With a chink in that armor I could feel my fear of losing her; her smile snagged a piece of my heart. Through my tears, I watched Wendy step up onto a platform and throw her arms over her head, already proclaiming victory.
OK, I'm with you, I thought. You're tough enough to fight cancer; I'm tough enough to walk beside you.
Ellen Sussman is the author of the novel French Lessons, which will be published by Ballantine on July 5, 2011. Her first novel, On a Night Like This, was a San Francisco Chronicle Best-Seller that has been translated into six languages. She is also the editor of two anthologies, Dirty Words: A Literary Encyclopedia of Sex and Bad Girls: 26 Writers Misbehave, a New York Times Editors Choice and a San Francisco Chronicle Best-Seller. Read her blog on Red Room.
Related
Popular in the Community