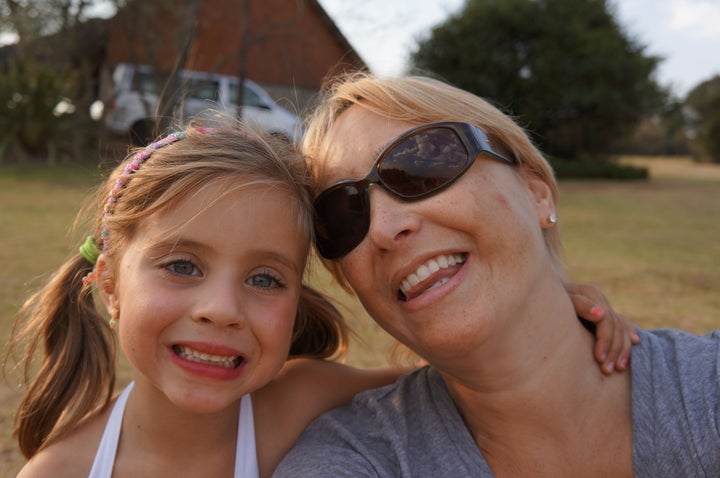 The day after her 36th birthday, Meredith Israel Thomas was diagnosed with stage IV breast cancer that had spread to her liver, lymph nodes, spine, ribs and other bones. Doctors didn't think remission was possible, so opted against a mastectomy, but she has undergone a number of other treatments since then.
An advocate for early detection, she pledged to make the most of what was to be limited time with her family -- including her young daughter Niomi, a "miracle baby," she wrote in a blog post for HuffPost -- and closest friends.
After receiving some troubling test results, Meredith met with her doctor, who broke the news that "the cancer has won," she wrote on her CaringBridge page. "I will die from liver failure. Not in three to six months, but from weeks till around three months. The liver won, and I will die."
I will never get over my fears of not being there for Niomi as that is what truly scares me to death, but until the day comes, I will live each day to the fullest. I will instill in her the most valuable lessons I can. I will teach her to be strong, to give her advice through letters, through videos and even through our little talks while she's falling asleep at night. But for now, we live day by day and that takes my fears away.
She took to the blog platform to explain the doctor's opinions and to share her plans for the precious next few weeks.
I want to let everyone know that I tried my heart out in the fight, I won't quit until the last drop and I've done the best I can. This blog is the real story for Niomi. I can't remember everything, but with this, she will know everything.
I can't wait for her to read all the journal entries from people on the blog. People will tell her the stories about how much her mommy loves her. I must admit I am scared to walk into that playground tomorrow, but for Niomi, I will do whatever it takes.
I will cherish the dinner between my parents and Gary tonight. It was pouring rain as we left Sloan tonight and I said to my dad, doesn't this seem like deja vu? I didn't believe in the one-year diagnosis, but this time the results were right and realistic. My dad keeps hoping that on April Fool's Day, we say April Fool's, gotcha! Maybe that's the miracle. Who knows?
To warn you -- I threw out two cancer jokes today. Couldn't help it, but that's me. I guess that is how I live life. Example: I told my friend about this project and said it has to get done and I asked when. She said, "I promise to take care of it." I then texted her back: "I'm on a timeline here, a real timeline, so they really need to move." She started laughing and said, "Only you would still make jokes on a day like this."
Everyone, thank you so much for sharing my story with people and spreading the word about early detection. Thank you for being there for me and supporting me. I read every email, text, Facebook post and guestbook entry. They all bring my family and me strength. Thank you!!!!
Can you believe I won't know the season finale of Grey's Anatomy, Private Practice and Parenthood? UGH. Now, that sucks. Hopefully they know these things in Heaven.
Before I leave though, I want to try to get Niomi on skis, I want to be running down the beach with her as much as possible, apple picking and taking in as much healthy air as possible while she smiles.
I have lots to write and to get to on my list. I may not like that I may die bald, that I never really recovered from Bells palsy and lost the pigmentation in my face, but at the end of the day, I am beautiful no matter what. I have a husband who loves me more than anything in this world, and Niomi. I think Los Angeles would have been great and would have been great for my health, but the cards didn't align this time and maybe it was all meant to be. Three weeks ago I was walking in Cape Town, South Africa and three weeks later I was told I will be dead within weeks to a month or so. Life leaves us all with a lot of questions, but I know I don't blame anyone and they just better find a fucking cure for this disease before Niomi and the kids of all my friends who have been diagnosed have to fear this horrible disease.
My head is soaked and itchy. Maybe when we get her to a ski mountain, which isn't really possible, I will walk out into the snow naked to cool off. Just kidding.
Must work on a better list that doesn't have me flying all over the world. He won't approve of that. But I dream of Hilton Head. My happy place. I must get back to Hilton Head to see Niomi back there on the beach or bay. I need to find all my happy places on the east coast.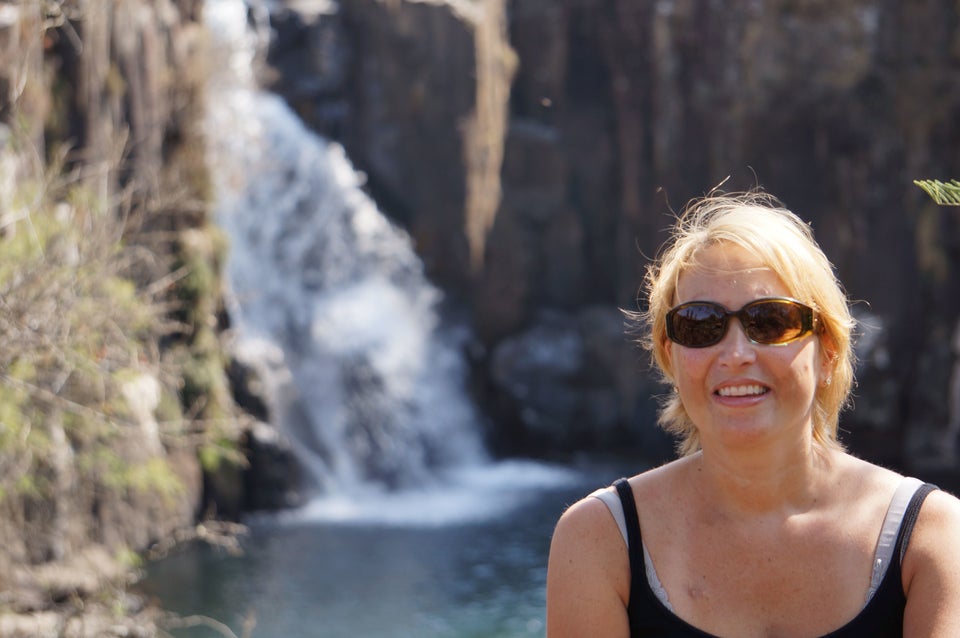 Meredith Israel Thomas
Related