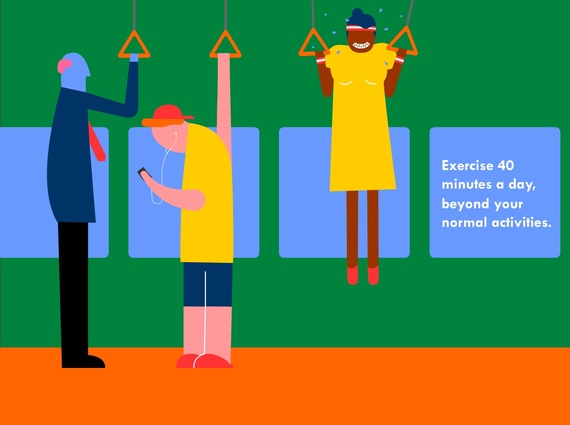 It's almost October again: Breast Cancer Awareness Month! As an 11-year breast cancer survivor, I don't really need to be reminded that breast cancer exists. However, I'm always interested in ways I can work proactively to prevent its recurrence and in information that can prevent others from ever having to face this frightening disease. That's why I've joined The MammAlive Foundation's Breast Health Challenge and hope you will, too.
The MammAlive Foundation is spearheaded by Sat Dharam Kaur ND, a naturopathic physician based in Owen Sound, Ontario, and the author of The Complete Natural Medicine Guide to Breast Cancer. For years Dr. Kaur has been working to spread the word that there are steps women can take to protect themselves. She offers an online course as well as on site trainings and has spread her program throughout Canada, as well as to the United States, Spain, Mexico, Brazil, Ecuador, Chile, China, the Netherlands, Israel, Finland, Pakistan, and Peru. She is joined by a growing group of Healthy Breast Educators and supporters who are devoted to the cause of uplifting and empowering women (and men) with information and strategies to combat and thwart this disease.
During my breast cancer experience, I read many books, researched, changed my diet and lifestyle, added supplements and essential oils, increased my walking and yoga and strived in many ways to better my outcome. Although I did receive surgery, radiation, and a hormone therapy pill, I knew that there is more to the breast cancer story than medical intervention, and I wanted to be sure that I could do as much possible to lower my chances of ever having to face this disease again.
Dr. Kaur points out that the global incidence of breast cancer increased by 20 percent between 2008 and 2012. "It doesn't have to be this way. Despite vast amounts of money being raised to support breast cancer research, breast cancer rates are rising. The MammAlive Foundation hopes to change that by implementing a global campaign that emphasizes prevention and risk reduction."
Please join the Breast Cancer Challenge: Here are the "Top 12 Breast Health Tips." Let's get started!
1) Exercise at least 40 minutes each day or four hours a week, outside of your normal activities.
2) Sleep in a dark room, with no light from the street coming into your bedroom.
3) Spend 15 minutes outside between 10 a.m. and 2 p.m., exposing your arms and legs to sunlight, or take 2000 to 5000 IU of vitamin D3 daily.
4) Adopt a primarily organic, vegetarian diet. Minimize or avoid meat, fish, eggs, dairy and sugar, but use instead legumes, organic tofu, vegetables, fruits, nuts and seeds, and whole grains.
5) Add two tbsp. of freshly ground flaxseeds to your cereal, juice, fruit smoothie, salad or bean dishes. Eat two Brazil nuts daily for selenium.
6) Add two tsp. of turmeric to your food or take 1000 mg of curcumin in capsule form daily.
7) Reduce or limit alcohol to less than three alcoholic beverages per week.
8) Store leftover food in glass, ceramic or stainless steel rather than plastic, and drink water from glass or stainless steel containers.
9) Avoid using the birth control pill and/or hormone replacement therapy.
10) Avoid cosmetics, nail polish, toothpaste, shampoo etc. containing parabens (methyl, propyl, butyl, and ethyl paraben) or phthalates.
11) Use non-toxic cleaning products, like baking soda and vinegar to clean your sinks, toilets, fridge, stove, floors, and counters.
12) Spend at least an hour a week in the sauna (or use exercise to sweat) to eliminate environmental chemicals and toxic metals stored in your fat cells.
PHOTO GALLERY
11 Easy Ways To Shorten Your Life
Calling all HuffPost superfans!
Sign up for membership to become a founding member and help shape HuffPost's next chapter