Can breast enhancement surgery give you a better orgasm?
Maybe. According to a poll by RealSelf.com, women who had chosen to receive breast implants or breast lifts claimed a 34% increase in overall satisfaction with their sex lives, on average. They also claimed to have more sex post-procedure.
The survey, conducted on RealSelf.com, found that 61% of women reported they had sex more frequently after their breast plastic surgery, while only 7% claimed to have fewer sexual encounters. 70% of respondents said their overall sex life satisfaction improved after the procedure; 28% of patients go even further, claiming their satisfaction levels went up "four points or more" based on the one to ten scale.
It may be impossible to prove that the surgeries themselves were responsible for women's increased sexual pleasure, but we suspect the confidence boost patients receive has much to do with it.
Scroll down for more photos.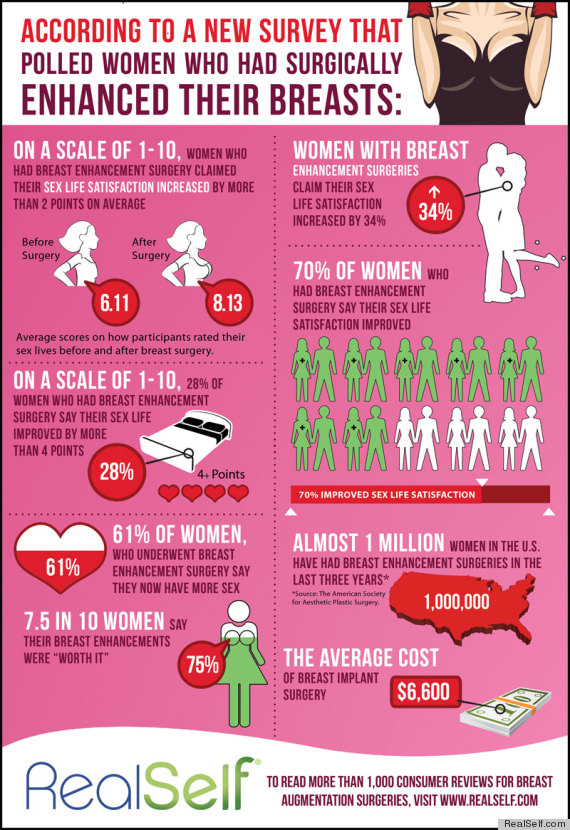 Celebrities talk about regretting their plastic surgeries:
Plastic Surgery Regrets (CLONED)