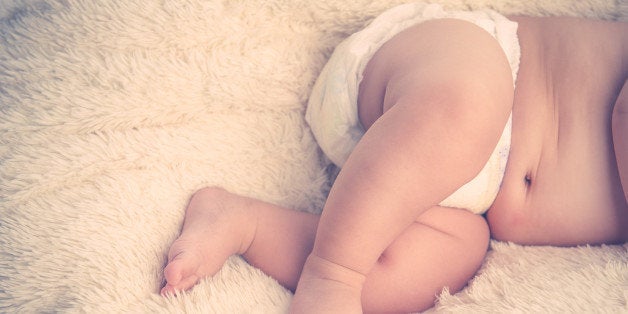 I just saw a video posted by a friend on Facebook which highlights the double standard of women's breasts being exposed in public. In an undercover video, one woman is a model with an amazing body and cleavage on show while the other is a new mom breastfeeding her child. We all can predict how this plays out. The model is checked out and even verbally complimented by men while the mom is stared at, whispered about as people pass and, surprisingly, publicly shamed. The video rightly points out that people should not have a problem with a woman feeding her baby in public if they have no issues with low cut tops where women's breasts are also exposed in a different way. I could not agree more and am shocked that anyone would have an issue with a woman providing food for their baby in this manner.
In the comments below the video, tons of messages of support were posted which is great. One comment, however, caught me off guard.
"Best thing for your baby ever" wrote one woman.
My stomach dropped and suddenly I was taken back to a horrible period in my first few months of motherhood when for hours each day, I sat on my couch, my bed and yes... sometimes in public... crying while trying to breastfeed my baby. This woman showing her support would not have realized that a sweeping statement declaring breastfeeding is the "best thing ever" can really have a negative impact on some new mothers and add to a silent struggle many experience. I am one of the many women who has experienced the embarrassment and sadness because I was not able to breastfeed my child.
My baby was born healthy but did not take to breastfeeding. I tried every position possible and read every article I could find. I was going to breastfeed! I have built a successful career in New York City and now London for crying out loud! This should be easy and what my body was built to do!! Breast is best right!?!? Every pamphlet given to me was urging me to breastfeed my baby and shouting about all of the benefits he would miss out on if I didn't go this route. Give him the boob! Meanwhile, my son was crying 20 out of 24 hours a day and his weight fell to the 0-2 percentile for his age. Nothing seemed "best" about that. Exhausted and on the verge of a nervous breakdown (let's not forget the fun hormones and postpartum feelings on top of all of this), I went to see a breastfeeding lactation consultant in my neighbourhood. She kindly asked me to begin feeding my son so she could observe me as she pulled out her doll and crocheted boob (Yes, I'm serious). My son immediately started screaming during my first attempt and then proceeded to puke all over me and the consultant.
She gently said, "Let's just give him a moment to calm down and we'll try again"
I replied, "How long do you have? He will scream like this for six hours."
She looked at me standing broken in front of her with an underweight screaming baby and gave me a priceless gift. She simply said, "You are a smart woman. Go home and give this baby some formula." I broke down crying. It was okay. I was alright and my baby would still be happy and healthy if I didn't use my breast to feed him.
I tell this story not to bash breastfeeding. I have countless friends who have done it and have had huge success and I absolutely support and celebrate that. I don't need loads of feedback saying I was doing something incorrect or trying to diagnose what was wrong with my baby. I would have welcomed that during my low period but now I'm a confident formula feeder and want to support all women who feel like they are alone on this milk battlefield. You aren't. Ask around and it will be a surprise to learn that a lot people you know were bottle fed. We all turned out okay and I can also guarantee that when your child starts kindergarten, no one will know how you chose to feed them.
As for my son, he is now a healthy, happy, fantastic formula fed toddler. I look back and am ashamed of myself for putting him through the months of me feeding, pumping, crying, and ultimately not giving him enough milk simply because I gave into society's pressure to exclusively breastfeed. I am also thankful that the experience lets me hopefully help someone else going through a similar experience. A happy and emotionally healthy mom makes a happy baby and surely that is what is best for our children.