For mothers with too little supply thanks to mothers with too much, the first breast milk depot recently opening in Florida, reports CBS Miami.
The Gathering Place, a maternity center in Miami's Biscayne Corridor, started officially accepting breast milk donations as of February 19.
The milk is then sent to a facility in North Texas that pasteurizes the milk to remove bacteria and tests for various viruses. It is the closest place to treat milk that comes from Florida, according to the Sun Senitnel.
The woman behind the Miami collection site is Florencia Martinez, 23, who couldn't produce enough milk when her own baby began losing weight and wouldn't take formula.
Martinez told CBS Miami that she eventually sought supplemental breast milk through the Mothers' Milk Bank of North Texas, one of only 11 places like it in the country.
Martinez is now the volunteer milk depot coordinator at The Gathering Place, where she has taken maternity classes.
The Sun Sentinel reports that since The Gathering Place began collecting milk, the facility has amassed a baby milk cache of nearly 5,000 ounces.
"It's a misappropriated and scarce resource," Amy Vickers, executive director of the Mothers' Milk Bank of North Texas, told the Sun Sentinel. "We would love to have enough milk for all babies, but for pre-term babies, it's life and death."
Before You Go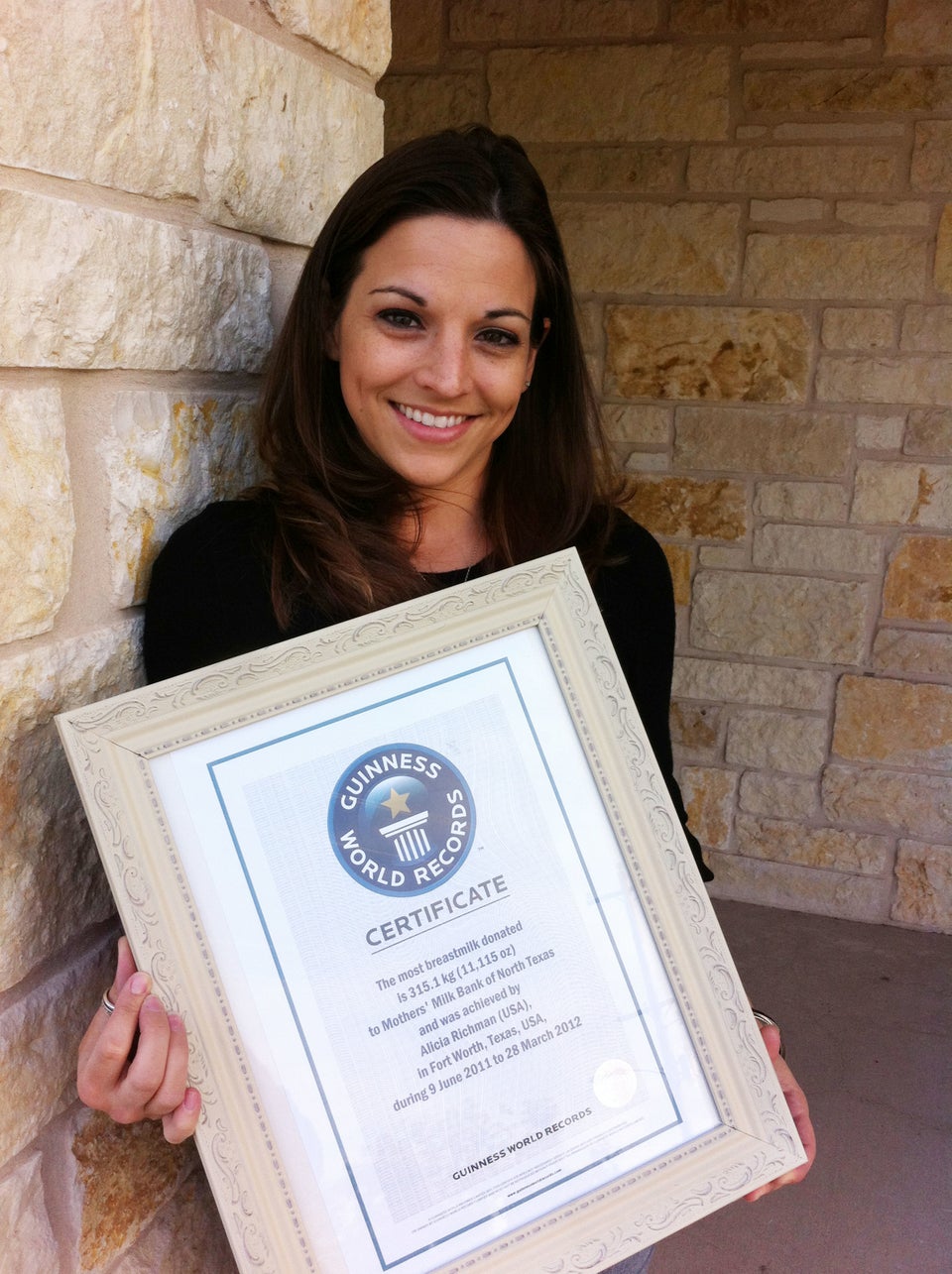 Woman Donates 694 Pounds Of Breastmilk To Charity
Popular in the Community