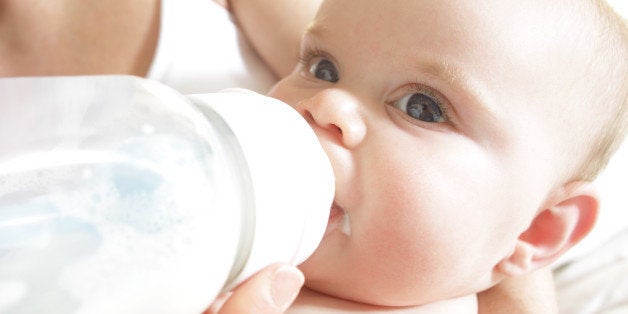 In recent years, the buying and sharing of breast milk online has grown in popularity, but little is known about the safety of the practice.
A new study, published in the journal Pediatrics on Monday, suggests that human milk purchased on the Internet contains high levels of bacteria and is potentially harmful to infants.
Researchers logged on to one of the most popular milk sharing websites in the U.S. and arranged to have milk shipped to a rented mailbox in Ohio. They compared 101 unpasteurized samples purchased from various online sellers to 20 samples provided by a milk bank, prior to pasteurization.
By almost all measures, the online samples had higher levels of contamination than the milk bank samples, the researchers found. Seventy-four percent of the samples purchased online would have failed criteria for breastfeeding with unpasteurized milk set forth by the Human Milk Banking Association of North America.
In addition, 64 percent of the Internet samples tested positive for staphylococcous -- a bacteria that can cause several illnesses, from very mild to severe -- and three samples were contaminated with salmonella. The variations in shipping and packaging were not linked to bacteria growth, the study found.
"It's important to point out that it's totally normal for breast milk to have bacteria in it," said Sarah Keim, the main investigator on the study and a researcher with the Center for Biobehavioral Health at Nationwide Children's Hospital. Indeed, breast milk delivers so-called "good bacteria," which help boost immunity. Keim added that the higher overall bacterial growth in the online samples does not necessarily mean the milk would be harmful.
However, she continued, babies who are born preterm or who have medical issues are at a higher risk for potentially serious problems from milk purchased online, and there are no guarantees that otherwise healthy, full-term babies will not be put in harm's way. "There is hardly anything that, as a buyer, you could use to determine if a given sample is safe for your baby," Keim said.
The American Academy of Pediatrics recommends that babies be exclusively breastfed for the first six months of their lives, and breastfed with supplemental foods for a year or more. Breast milk is easy for babies to digest and provides them with key antibodies that help protect them against illness. Yet despite public health campaigns spreading that message, recent U.S. estimates suggest that only 49 percent of infants were being breastfed six months after birth, and only 27 percent were being breastfed at 12 months.
"A market has developed for buying milk online because moms aren't getting the support they need to develop a full milk supply for their babies," said Dr. Alison Stuebe, an OB-GYN and assistant professor of maternal and child health at the University of North Carolina. "It reflects a bigger problem that we need to tackle. Simply saying 'it's bad' is not going to address the problem."
The ideal scenario, Stuebe argued, is for women who have difficulties breastfeeding to get milk from a milk bank, which has very clear standards and is required to pasteurize its milk. But many women have minimal access to such banks, and the milk is reserved primarily for infants in the NICU, she said.
The Food and Drug Administration recommends against feeding babies breast milk acquired online, stating that it is unlikely to have been adequately screened for contamination or infectious diseases, such as HIV. The choice to give a baby human milk from any source other than the mother is one that should be carefully discussed with a health care provider, the FDA says.
But Keim believes that many physicians have relatively limited awareness of online milk sharing -- which is one of the reasons she and her co-authors decided to publish their findings in a journal geared toward pediatricians.
"Parents really need to work closely with their pediatrician to weigh the risks and benefits of human milk, and those decisions can change over time," she said. "But the risks are there."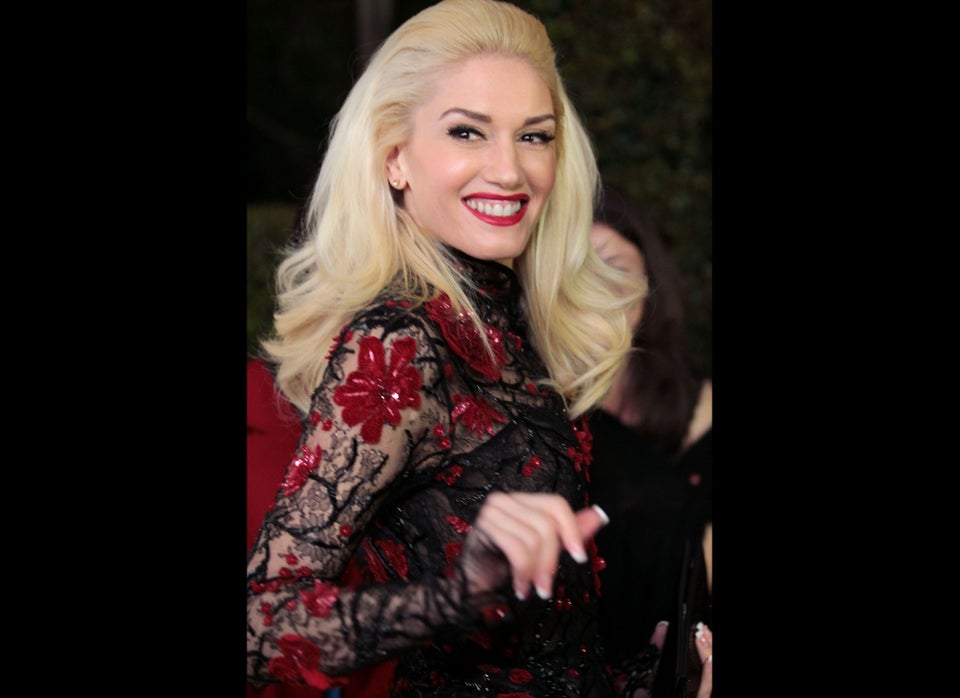 Memorable Breastfeeding Moments In Hollywood