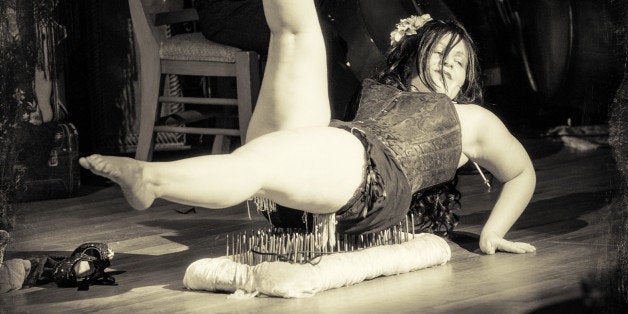 You can't enjoy every naughty delight in New Orleans simply by tossing beads at a stranger.
Kali Von Wunderkammer, one of the stars of "Storyville Rising," joins us to talk about the immersive cabaret that she co-created and produced, earning her a 2015 Brassy Award for excellence in burlesque entertainment.
Kali "is the often penetrated, never replicated grand dame of danger -- dancing with fire, lying on beds of nails, and gleefully prancing through piles of broken glass without injury to herself or others," as the "Storyville Rising" website so colorfully promises.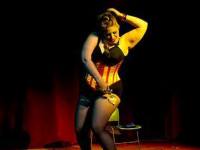 The show aims to capture how this sexual amusement park influenced the music, art and culture that evolved in the Big Easy -- and how women began to take control over how they were portrayed.
Also joining us is the Lady Eye, who recently performed her sword-swallowing, body-stapling, fiery act at the Southern Sideshow Hootenanny, an event Kali produced earlier this year.
PHOTO GALLERY
Storyville Rising
Special thanks to our producer, Katelyn Bogucki, who makes us sound like we know what we're doing, and Jorge Corona, the editor who turns our gibberish into something we hope you'll enjoy.
Have feedback or an idea for a segment? Email us.
Calling all HuffPost superfans!
Sign up for membership to become a founding member and help shape HuffPost's next chapter