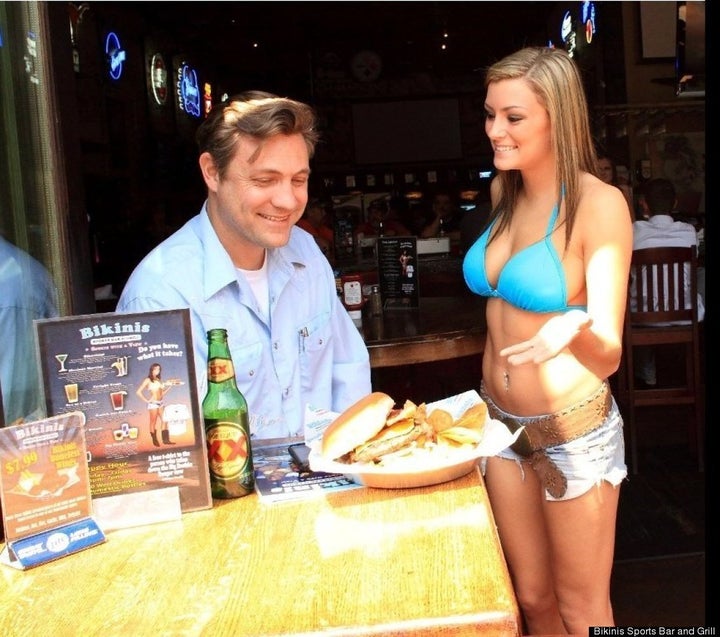 Thought Hooters already had the "trademark" on serving up hot food alongside curvy women? Then admit your ignorance and bow before Bikinis Sports Bar & Grill.
"We're really excited about receiving this federal trademark," Guller said in the press release. A "breastaurant" is a restaurant that diners frequent just as much for the cleavage-bearing waitstaff as for the food they serve, by the way.
Guller likes doing stuff like this. Indeed, less than a year ago, he bought Bankersmith, Tex., and renamed it Bikinis, Tex. At the time he bought it, the town consisted of just one building, but Guller told Eater that he hopes to turn the place into a "big playground." Uncomfortable yet?
Related
Before You Go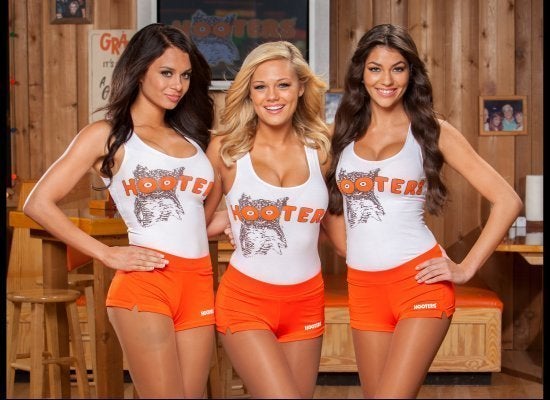 Restaurants That May Be Upset About The Breastaurant Trademark
Popular in the Community