No one wants to eat in a bathroom, and babies shouldn't have to, either. Yet that's exactly where some nursing mothers turn when they're shamed from breastfeeding in public.
The students, Johnathan Wenske and Kris Haro, designed the ads with the goal of drumming up support for HB 1706, a bill in the Texas state legislature that would protect breastfeeding mothers from harassment and discrimination. While they don't currently have the funding and support to produce the ads, they're glad the images are going viral.
"It means we did our jobs right as art directors in creating a campaign that is getting real responses, and as students, it's been a wonderful feeling," Wenske told The Huffington Post.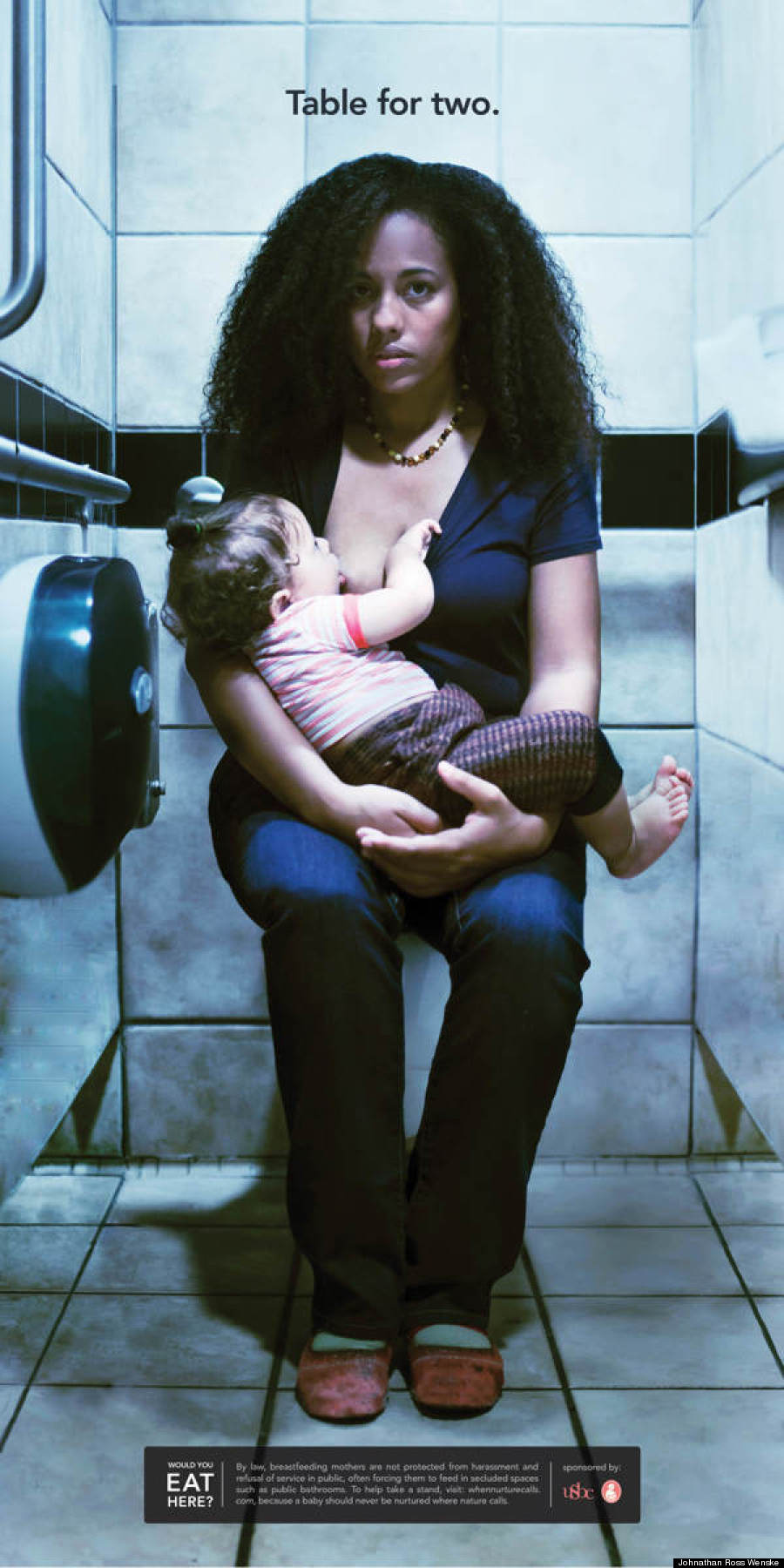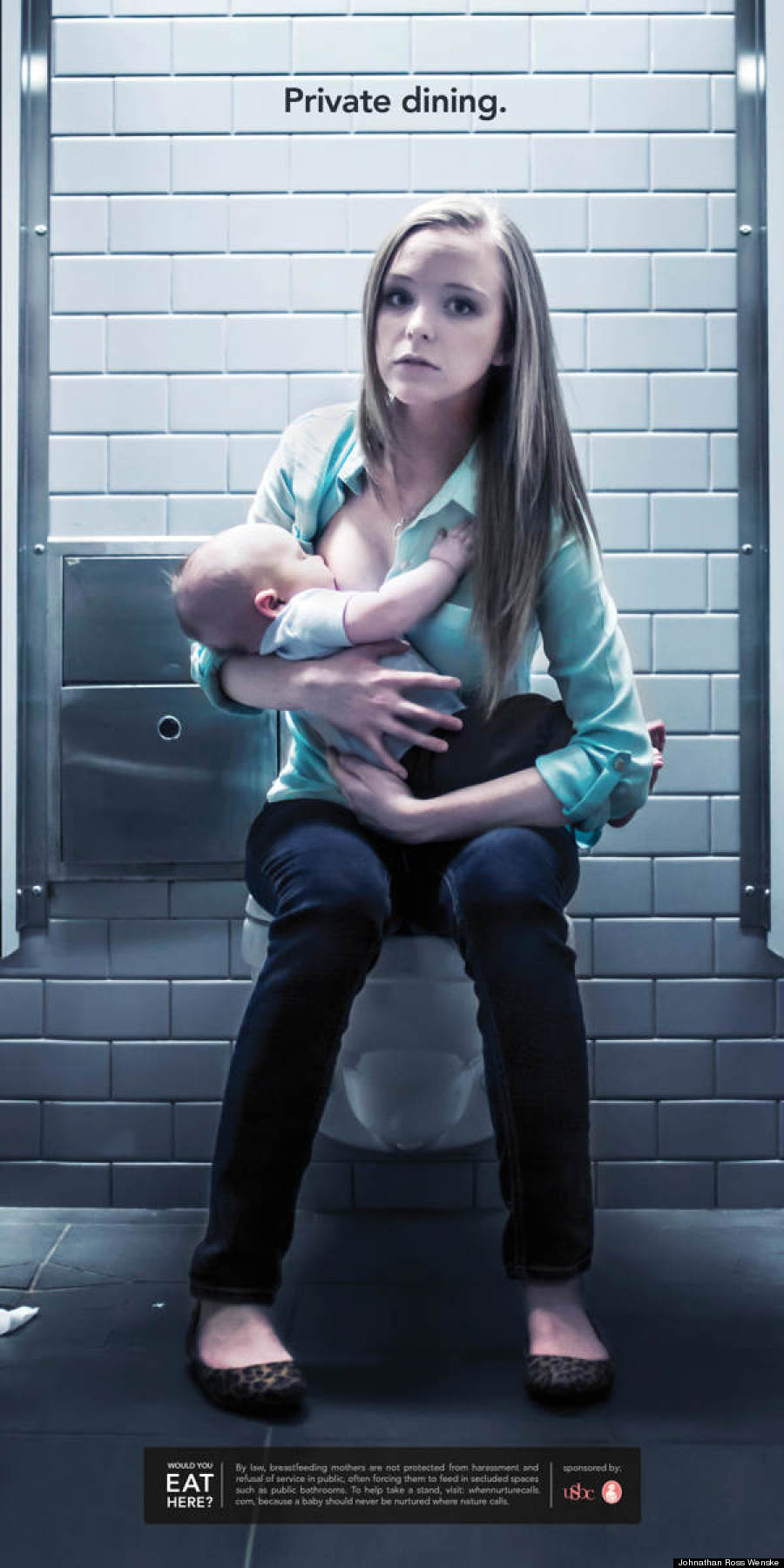 Would you eat here? By law, breastfeeding mothers are not protected from harassment and refusal of service in public, often forcing them to feed in secluded spaces such as public bathrooms. To help take a stand, visit whennurturecalls.org, because a baby should never be nurtured where nature calls.
CORRECTION: This article was edited to note that the students who designed the ads don't plan to distribute them, and to remove a reference to La Leche League, a breastfeeding advocacy organization that's not affiliated with the campaign.
Related