Nursing mothers in Canada had a small win recently when an ad for extended breastfeeding went viral.
As the TIME cover made its rounds on the Internet last year, many scoffed at the sight of a mom nursing a toddler, and some accused the magazine of sexualizing the act. Others spoke out to normalize extended breastfeeding, insisting that that cover did not accurately depict what it's really like. "As a mom who nurses a 2.5 year old daughter, not once I have I hoisted her up in a chair and stood there nursing her with my hand on my hip, looking all sexy and hot," wrote HuffPost blogger Stephanie Cornais in response.
And so, Healthy Canadians' ad has been widely embraced.The Ottawa Citizen reported that "breastfeeding support groups, health promotion agencies and parents" all supported the ad to de-stigmatize extended breastfeeding.
One commenter on the Healthy Canadians' Facebook page wrote: "I nursed my oldest until 27 mos. (through a pregnancy and tandem for 7 mos. after). My 2nd nursed until age 4, when he self-weaned. My youngest is 3.5 yrs and nursing once every couple of days. The more we talk about it, the more normal it is. Bring it out of the closet already!"
Federal Health Minister Rona Ambrose told the Ottawa Citizen that creating a community of support for mothers, however they choose to feed, is important.
"All mothers have the right to feel valued, regardless of how they decide to feed their baby," she said.
In celebration of World Breastfeeding Week (Aug. 1-7), HuffPost Parents participated in "I Support You," an initiative to collect photos and messages from mothers to each other that say we might lead different lives but we share wanting the best for our children. Find out more here.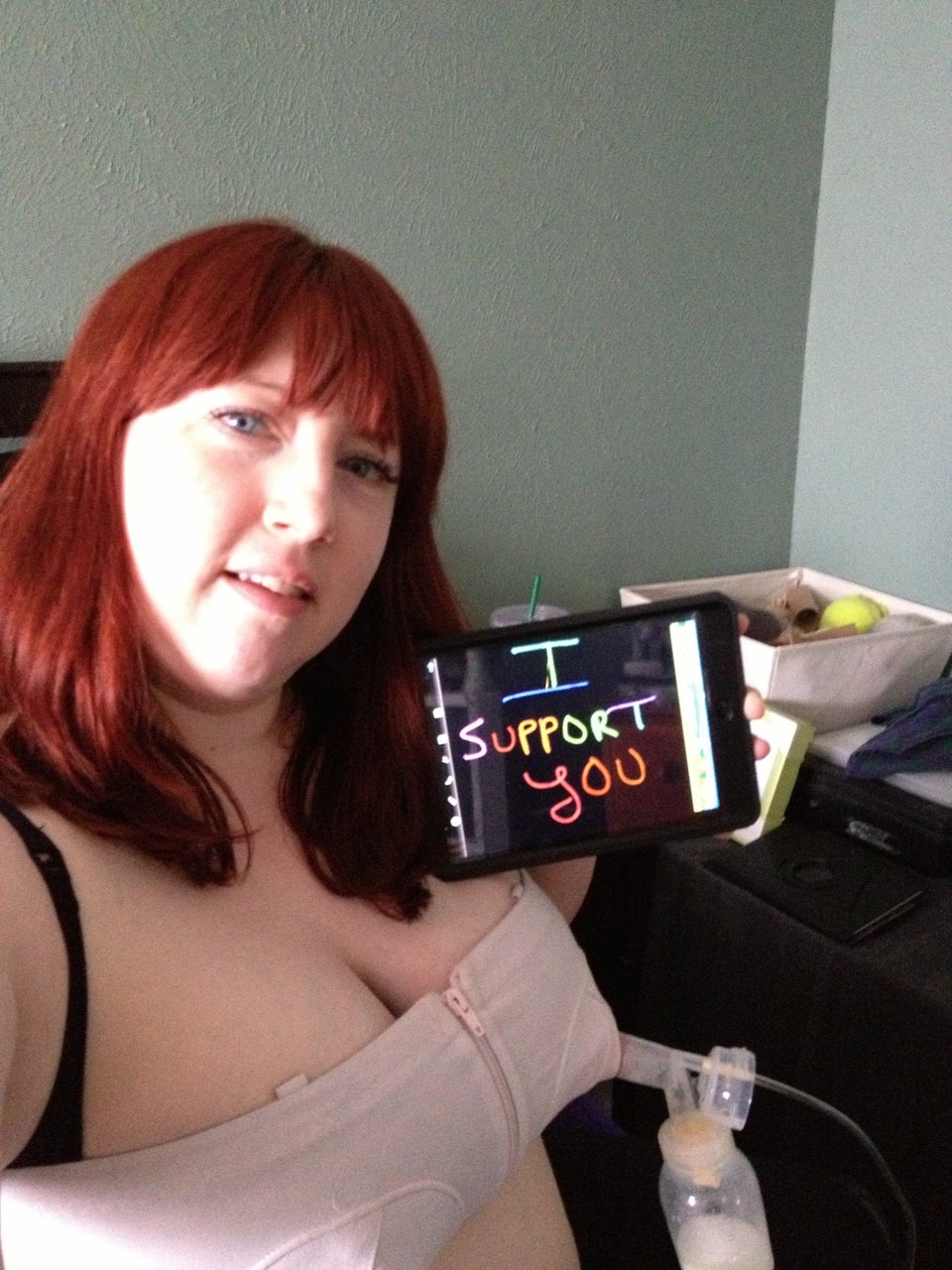 I Support You
Popular in the Community