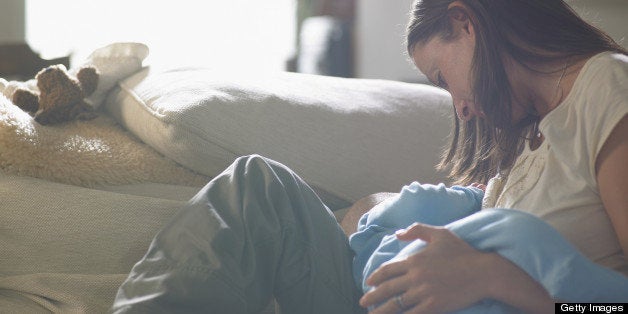 Nutrients and antibodies for babies, and decreased risks of diabetes and certain cancers for moms -- many studies have confirmed the health benefits of breastfeeding.
A provocative new investigation suggests that lowering a child's risk of developing attention deficit hyperactivity disorder, or ADHD, could be added to that list. It found that children who developed the disorder were less likely to have been breastfed.
"In the last 20 years, we've re-confirmed what we have known for centuries with good science: There are many benefits of breastfeeding, and this may well be one of them," said Dr. Ruth Lawrence, a professor of pediatrics at the University of Rochester Medical Center and editor of the journal Breastfeeding Medicine, which published the new study this week.
A team of researchers in Israel looked back at the breastfeeding histories of more than 50 6- to 12-year-olds diagnosed with ADHD. They compared them to two control groups -- one comprised of the study group's ADHD-free siblings, and one with children of a similar age who had did not have ADHD.
The rates of breastfeeding were substantially lower among those diagnosed with ADHD. Forty-three percent were breastfed until they were 3 months old. By comparison, 69 percent of their siblings and 73 percent of the children in the second control group were breastfed for at least three months.
And just 29 percent of the children with ADHD were breastfed until they were 6-months-old, compared with 50 percent in the siblings group and 57 percent in the general control group. According to the authors, those differences suggest that prevention, or partial prevention, of ADHD could be added to the list of breastfeeding advantages.
However, the researchers acknowledge the limitations of the study, which did not establish clear cause and effect because it did not consider every factor in a child's upbringing.
"You can never know in a very basic, statistical way whether you have controlled adequately for other variables," said Dr. Andrew Gerber, an assistant professor of clinical psychiatry at Columbia University who did not work on the study. "You do the best you can, and I believe these authors tried, but it's very hard to take a study like this and infer anything."
"Is it plausible that there are aspects of breastfeeding and bonding with the baby that are important and can have wide-reaching implications for development, both intellectually and emotionally?" Gerber said. "Yes. But does that mean in a concrete way that lack of breastfeeding leads to ADHD? The answer to that is almost certainly 'no.'"
As first reported by The New York Times this spring, recent Centers for Disease Control and Prevention data revealed a significant upswing in the number of children diagnosed with ADHD, a chronic mental health condition characterized by hyperactivity and impulsivity, among other things. Eleven percent of school-age children have been diagnosed with the disorder, sparking more questions about its cause.
But the roots of ADHD are still a mystery. Research increasingly suggests that a combination of genes, and environmental, or non-genetic, factors may play a role.
Gerber said that if future studies confirm that breastfeeding has a direct, protective effect against ADHD, it would likely stem from the fact that breastfeeding promotes early mother-infant bonding, which has been shown to influence the course of children's emotional and intellectual development.
"[These findings shouldn't] put mothers in a position where they think this particular ingredient is so crucial, that if they can't do it, they're bad moms," Gerber said. "What matters more in emotional and intellectual development is that they be competent, comfortable mothers. For some moms, that means breastfeeding."
Breastfeeding rates in the United States are on the rise. According to the most recent government figures, 47 percent of mothers were still breastfeeding at 6 months and nearly 26 percent were breastfeeding at one year. The American Academy of Pediatrics, a major U.S. pediatric organization, recommends that mothers breastfeed their babies exclusively for the first six months and continue for at least one year while supplementing with appropriate foods.
"This is a very exciting possibility, but it's not the final answer," said Lawrence.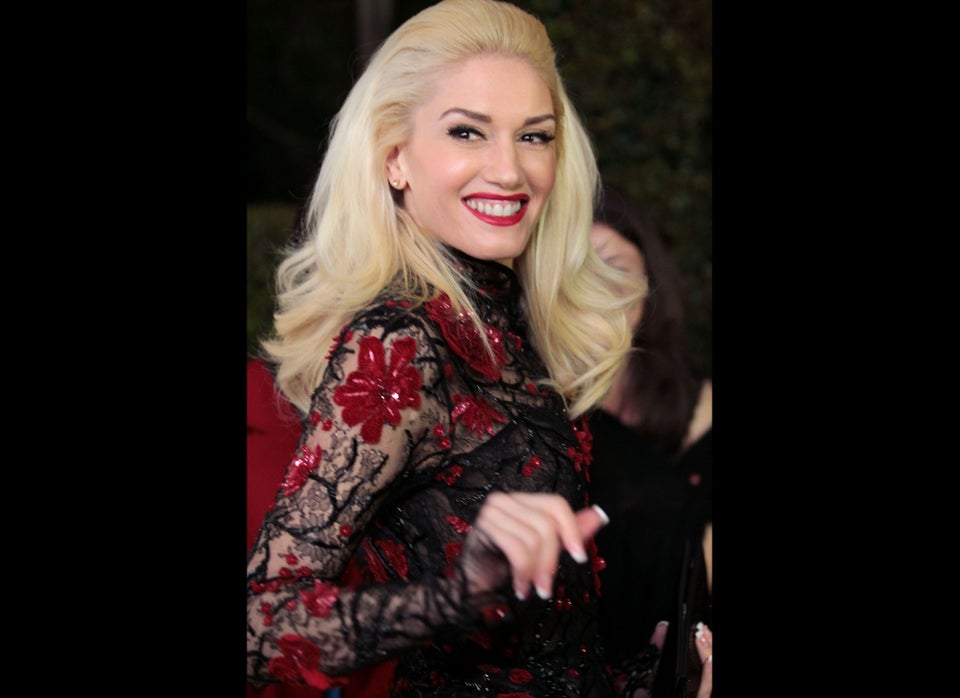 Memorable Breastfeeding Moments In Hollywood
Related