An Australian firefighter is being lauded as a hero for not just her selfless devotion to the public good, but for breastfeeding her baby in uniform.
A photo shared by County Fire Authority on Sunday shows volunteer Victorian County firefighter and proud mom Angela Joy smiling at the camera while nursing her baby.
"Just to clarify, this photo of Angela, a proud mum and CFA volunteer, was taken at a community event. No fires nearby and a safe environment for her child," CFA added.
As of Tuesday, CFA writes that the photo has been viewed more than 1.4 million times. It's also amassed more than 38,000 likes and 1,500 comments -- almost entirely expressing awe and applause.
"As a firefighting volunteer and as a human this makes my heart happy," commented Brent Hunter. "Women truly are the real superheroes."
"Feeding a new generation of firefighters who save our homes and lives," Niki Jackson wrote.
"Raising a newborn and also volunteering for firefighters ... what an amazing person. Well done. You are a role model," added Kavita Vecchi.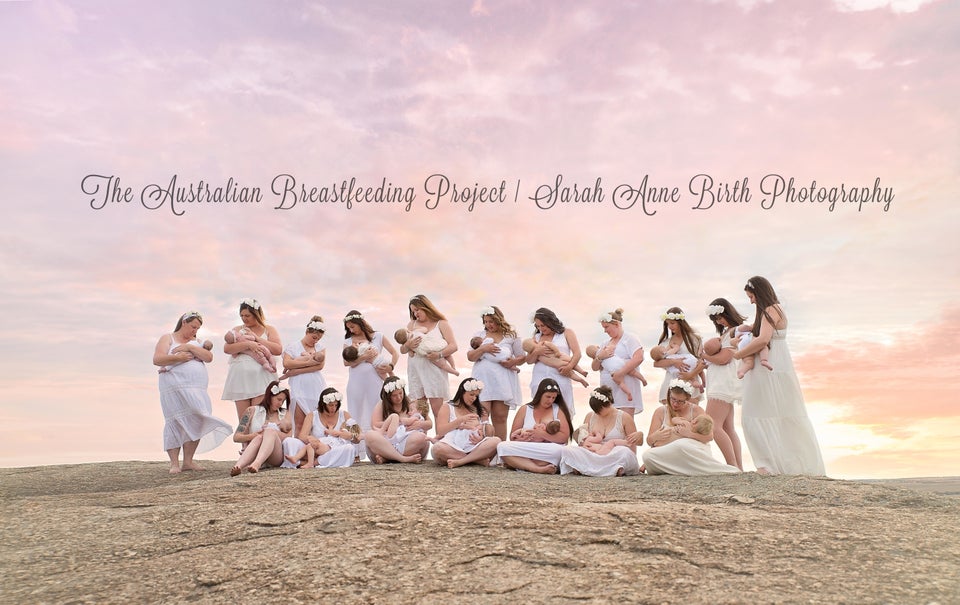 Ethereal Photos Of Australian Mothers Breastfeeding Outside
Related