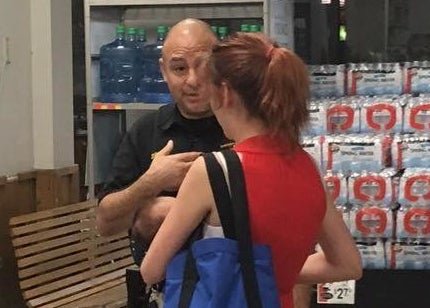 A mother in Columbus, Georgia, says a sheriff's deputy told he might have to arrest her for breastfeeding if other people found it "offensive."
Savannah Shukla laid out the whole distressing episode in a Facebook post on Sunday.
She had just finished feeding her 1-month-old son, Kumar, while grocery shopping at Piggly Wiggly when the deputy approached her. Shukla said the officer told her she needed to cover up because someone might be offended by the sight of her breast.
Shukla said she told the officer that Georgia state law allows mothers to breastfeed anywhere "as long as I'm authorized to be there."
The officer grew flustered, according to Shukla, and responded, "No, ma'am, that's not the case."
Her Facebook post says he continued: "You just THINK you know what the law says and if your nipple becomes exposed I really don't want to have to arrest you or you be arrested for being offensive. This isn't like the first amendment where you can say something offensive."
Shukla also said the officer claimed she could be arrested if someone saw her nipple. She pointed out on Facebook, "For him to see my areola he would've had to have been staring VERY hard."
Shukla left after telling the officer she knew her rights.
On Monday morning, she called the Muscogee County Sheriff's office. Sheriff John Darr quickly apologized on Facebook, emphasizing that Shukla was completely within her rights:
"My wife and I have four children, each of whom were breastfed, and two of my daughters now have small children of their own. Therefore, I fully understand and appreciate the right of a woman to feed her child wherever she is most comfortable. It is also the law in the state of Georgia. We are currently looking into this incident and it will be addressed. Our office does not condone these actions and will ensure all officers know and understand the law."
Darr also met with Shukla Monday afternoon and later reiterated his support for breastfeeding on Facebook.
"This is a very serious complaint that I am very concerned about. Savannah has filed a formal complaint, which has been forwarded to the Office of Professional Standards," the sheriff wrote. "However, regardless of the outcome, we would like to ensure that a situation like this does not happen again in the future."
However, Darr told the Columbus Ledger-Enquirer that the officer in question had a slightly different story. He said the deputy was working part-time at Piggly Wiggly when other customers complained about a woman who was breastfeeding. The deputy said he asked Shukla if she had something she could use to cover up.
"She got offended by that. He said he knew her rights, and he didn't say anything else to her," Darr told the paper.
The sheriff also said that he has sent out a reminder to all deputies that women in Georgia have the legal right to breastfeed wherever necessary without having to cover up.
"Additional training shall follow," he said.
Related
Before You Go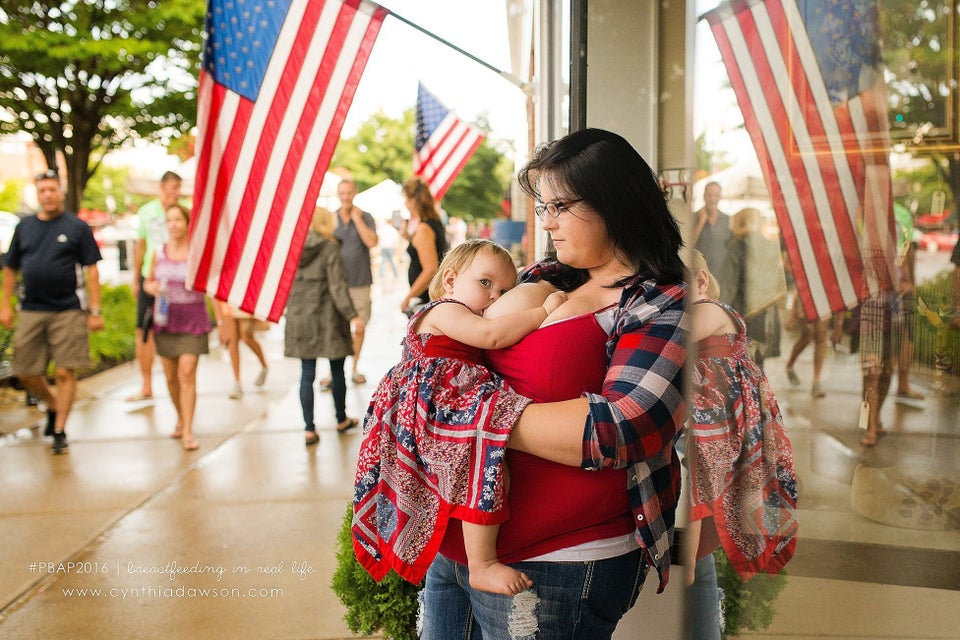 Candid Photos Of Moms Breastfeeding In Public