Oregon mom Karina Gomez says she was "humiliated" when a Marshalls store employee instructed her to breastfeed her baby in a bathroom stall.
In a viral Facebook photo post, the mom writes, "Yes, this is me sitting on a toilet feeding my sweet, Katalina Maria, after I was denied my right to breastfeed where I wanted to by a #marshalls employee. I was denied to breastfeed in a dressing room, instead I was directed to a bathroom stall to breastfeed."
"What a way to treat breastfeeding customers, shaming them for breastfeeding, making them feel embarrassed that you need to feed your child," Gomez continues. "I am angry, upset, but more so humiliated. My rights have been violated."
In a statement emailed to The Huffington Post, a Marshalls spokesperson said:
We have a breast feeding policy in place which instructs Associates to allow customers to breastfeed as they choose within stores. We have looked into this matter and regret that it may not have been followed in this instance. We have been in touch directly with the customer involved so we may resolve the matter. We apologize for any inconvenience.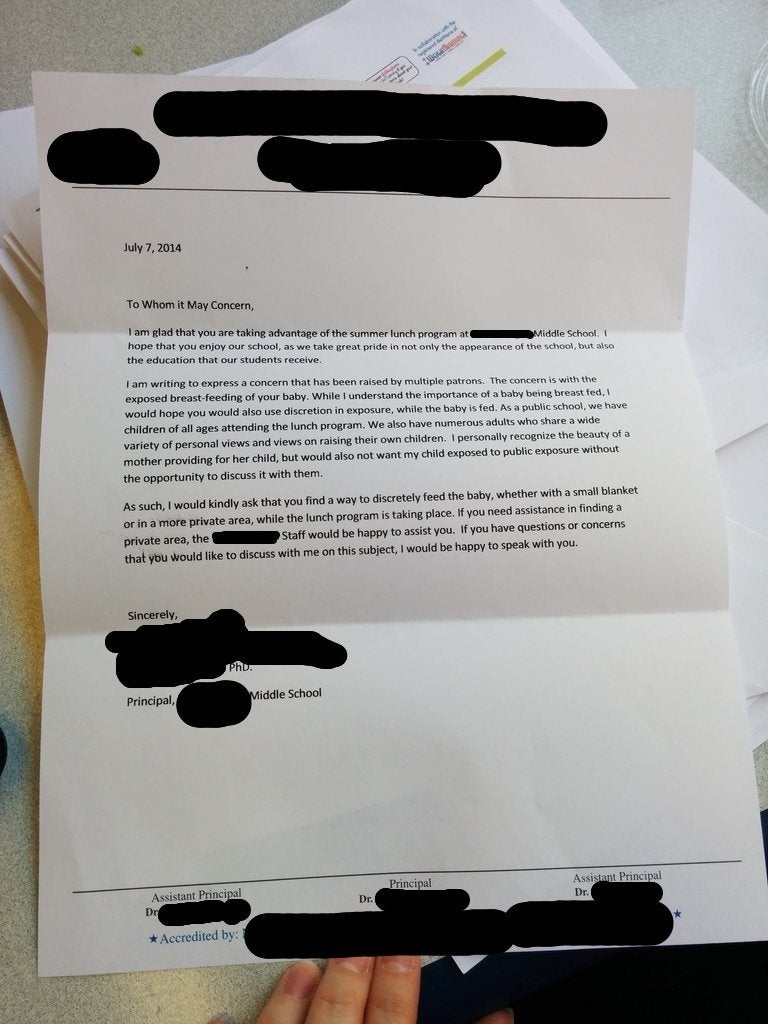 Places Moms Have Been Shamed For Breastfeeding