After being shamed for breastfeeding at a Boy Scouts meeting, one Tennessee mom wants to ensure other mothers don't go through the same experience.
Jasmine Millar of Murfreesboro, Tennessee, has a son who transitioned to a new Boy Scouts troop after being in Cub Scouts. She told The Huffington Post she tries to stay at the meetings in case her son, who has autism, needs anything. During a meeting at Mars Hill Church of Christ in Christiana, Tennessee, Millar breastfed her 1-year-old using the two-shirt method (where the shirt is pulled up and the tank top underneath is pulled down). Afterwards, a woman who helped with the troop approached Millar and asked the mom to not breastfeed in front of the Scouts.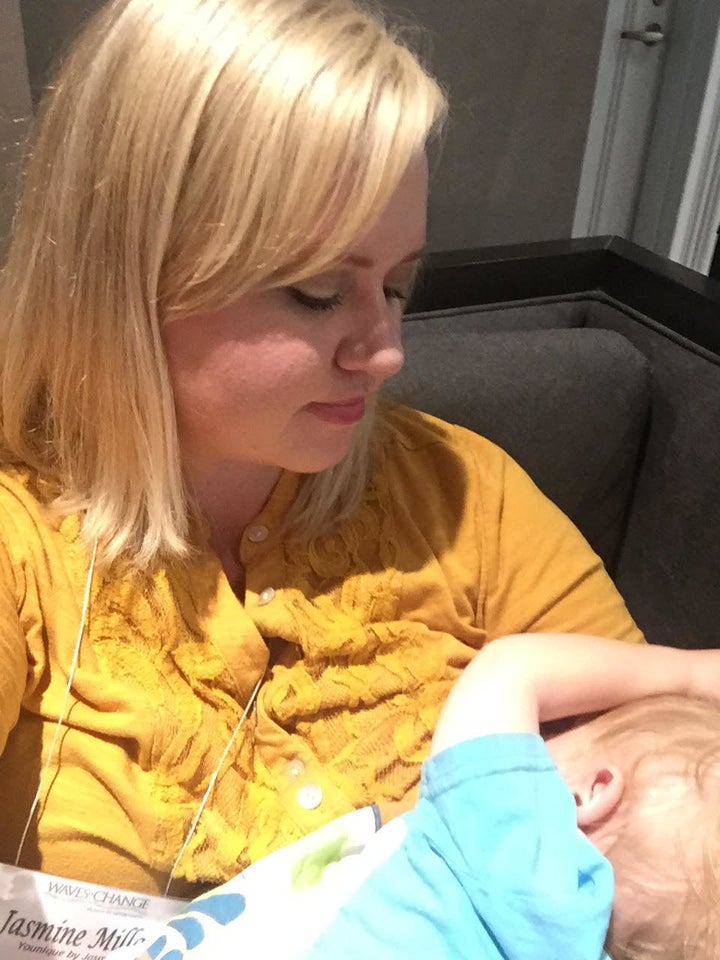 The incident left the mom of three, who has breastfed at other Boy Scouts events, shocked. She told HuffPost it was especially difficult because breastfeeding has been a challenge for her for many reasons.
"I am a childhood sexual abuse survivor, so overcoming distorted views of the body and body-shaming has been difficult throughout life, including childbirth and nursing," she said.
Additionally, she had to overcome breastfeeding challenges because her three kids had difficulties nursing for various reasons.
"My first son with autism had issues breastfeeding from what we later found was due to sensory processing disorder, including oral sensitivities and his low muscle tone and coordination disorders," she said. "When my daughter was born and was not gaining weight and my milk almost dried up and after seeing a multitude of doctors and lactation consultants, we discovered she had a lip and tongue tie."
Her third child was also born with lip and tongue ties. Despite these obstacles, Millar has breastfed her kids and is passionate about ensuring other moms can do the same. Knowing her right to breastfeed in public, she reached out to the Middle Tennessee Council of the Boy Scouts of America about the incident. She was initially told she was not at fault for breastfeeding at the meeting and that the situation would be taken care of. The letter she received later, which has been shared on the Facebook page Breastfeeding Mama Talk, told a different story though.
Vance Lackey, the council's director of field services, wrote to Millar asking her to "find a compromise" because some people in her son's troops were "simply uncomfortable" with her breastfeeding in public.
"When you choose to nurse your baby uncovered and/or in the same room as the Scouts, it causes disruption," the letter reads.
The letter also requested that Millar leave the room when breastfeeding or use a cover. Refusing to be denied her right to nurse her child in public, she emailed the Boy Scouts of America (the larger organization) stressing the absurdity of shaming a mother for breastfeeding.
"It is not a breastfeeding mother's responsibility to know how every person will react or feel when seeing breastfeeding," she wrote. "Breastfeeding is not a sexual act, and I can assure you that most of these families will see more 'exposure' at the pool or beach this summer than they will see from me or any other breastfeeding mother."
Since then, Millar has received an apology letter from Larry Brown, a scout executive within the Middle Tennessee Council. Brown wrote to Millar that the Boy Scouts of America "understand and support your right to breastfeed your child" and that the council will make sure its adult volunteers know "they need to accommodate breastfeeding mothers."
Millar would like more to come out of this incident though. In response to Brown's letter, Millar asked for contact information for someone else with the Boy Scouts of America. She hopes to help educate others on the stigma surrounding breastfeeding and ensure other moms don't face the shame she did.
"I would like to prevent this from happening in the future," she said.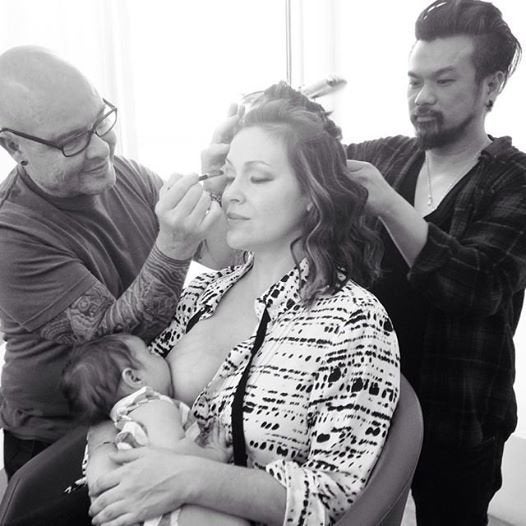 Breastfeeding Moments In Hollywood