An undocumented immigrant from Honduras recounted a story of federal agents separating her from her baby as she was breastfeeding, CNN reported Wednesday.
The unnamed woman said she was in an immigrant detention center awaiting prosecution for illegally entering the country when federal authorities took her daughter from her while she was trying to feed her. Attorney Natalia Cornelio, with the Texas Civil Rights Project, told CNN that in her interview with the migrant mother, the woman said she was handcuffed for resisting the separation.
Attorney General Jeff Sessions announced the family separation policy in May as a part of a "zero-tolerance" crackdown on immigration to the United States. President Donald Trump's administration is taking children from parents who illegally enter the country, inciting backlash from legal groups and immigration activists.
A federal judge last week refused the administration's request to dismiss a lawsuit filed by the American Civil Liberties Union that seeks to halt the government policy. U.S. District Judge Dana M. Sabraw in San Diego ruled that, if true, Trump's separation of families "is brutal, offensive, and fails to comport with traditional notions of fair play and decency."
Nearly 1,800 immigrant families have been torn apart at the U.S.-Mexico border from October 2016 to February of this year, Reuters reported. Department of Health and Human Services official Steven Wagner told Congress in April the government had lost track of nearly 1,500 unaccompanied migrant children who had been placed with sponsors.
Before You Go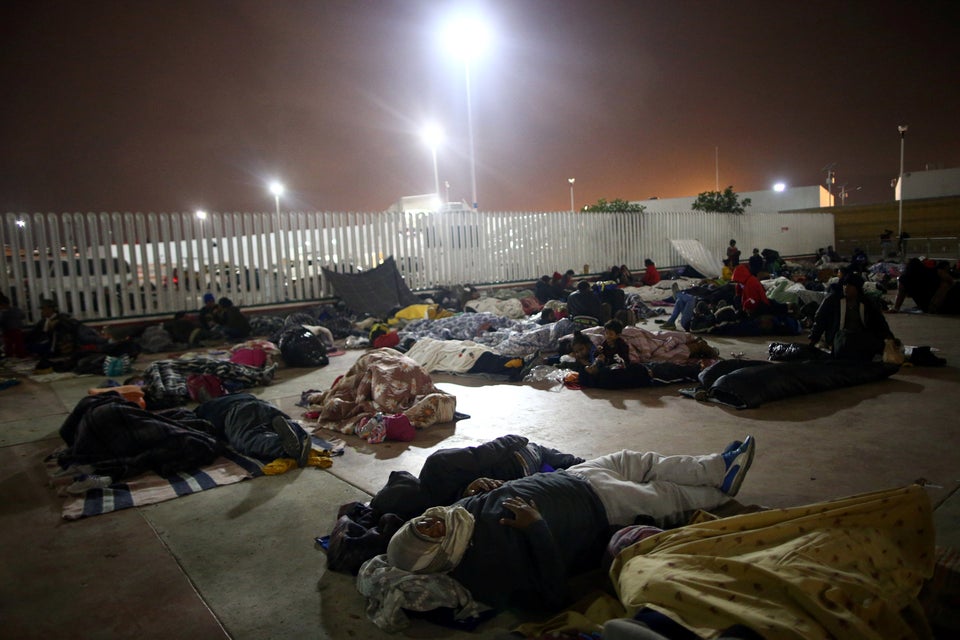 Migrant Caravan
Popular in the Community