But while the report also highlighted an increase in breastfeeding among African-American moms, the U.S. Department of Health and Human Services (HHS) says more work needs to be done.
According to the CDC, 55 percent of African-American women, breastfeed -- up from just 35 percent in the 1970s -- with rates of those who continue breastfeeding at six months increasing by more than 13 percent. As marked as those improvements are, however, breastfeeding among African-American women remains lower than the rates of other ethnicities in the U.S., particularly among those living in the south, HHS notes.
U.S. Surgeon General, Regina Benjamin, agrees. "By raising awareness, the success rate among mothers who want to breastfeed can be greatly improved through active support from their families, their friends and the community," she said in a release detailing what HHS is doing now to lead the charge, including a multimedia public education campaign launched this week, called "It's Only Natural," designed to offer African-American moms in particular, breastfeeding knowledge, help and support.
In a three-minute video created for the campaign, breastfeeding educator Jamilah Ellis and others point to some myths they say perpetuate the breastfeeding gap between black women and other groups. Among them: Misconceptions about how fathers can get involved and America's over sexualization of breasts.
"One thing that I heard a lot from a lot of moms in the community is that their partner did not want them to breastfeed because they wanted the breast back, and it kind of has to do with the over sexualization of the breast in the American culture," Ellis says.
Check out the "It's Only Natural" campaign's myth-busting video, above, for more thoughts on breastfeeding that experts say simply aren't true.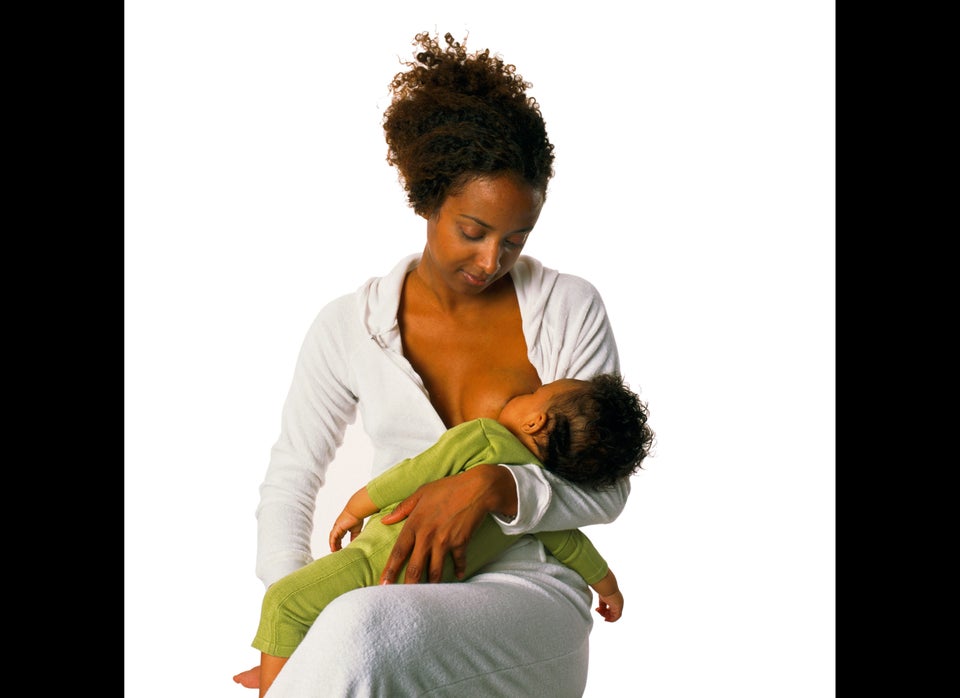 Breastfeeding Tips
Popular in the Community