Photographer and mom of four Erin White was having a hard time breastfeeding when a creative project gave her the boost of confidence she needed.
Inspired by an image by Stephanie Karr Studios, her local breastfeeding community in Kaiserslautern, Germany wanted to create their own group nursing photo, and White volunteered to be the photographer. During the photo shoot, many women shared their stories about breastfeeding, body image, and loss. "There was so much wonderful energy between all the mamas and babies!" she told The Huffington Post.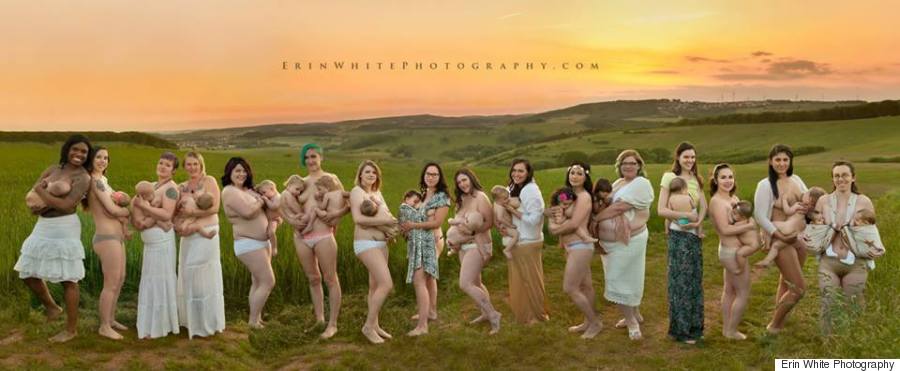 After sharing the group photo on social media, the photographer says she received "a huge outpouring of emotional e-mails and comments from mothers across the world." Moved by the women's enthusiasm for normalizing breastfeeding and promoting body positivity, White decided to expand the project, photographing mothers and including their stories with the images.
With help from her associates Liliana Taboas and Megan Flanagan, her project -- titled "Women in the Wild" -- includes 51 mothers from different parts of the world. "They are so inspiring and real and relatable," White said.

For each session, the photographers explained the message and asked the mothers to wear what made them feel most comfortable. While some remained fully clothed, others stripped down to their underwear. "I see a lot of women decide to go more nude once we are at the shoot and they see other mothers doing it," White said. "It gives you a feeling of strength I think. You're completely vulnerable, but there's a whole group of you so you find confidence and power standing with your fellow mothers for a cause."
The photographer hopes the participants get a sense of confidence and healing from the series. "The first year or two can be so hard as a family, the last thing [a mom] should be stressed about is her body image," she said, adding, "I hope people will get a sense of the natural beauty of a new mother and stop tearing each other down. I hope it helps people see breastfeeding as a natural act of feeding a baby, rather than a sexual act to be hidden."
This summer, White hopes to photograph many more mothers as she travels throughout the U.S. For more information about the ongoing project, visit her website and Facebook page.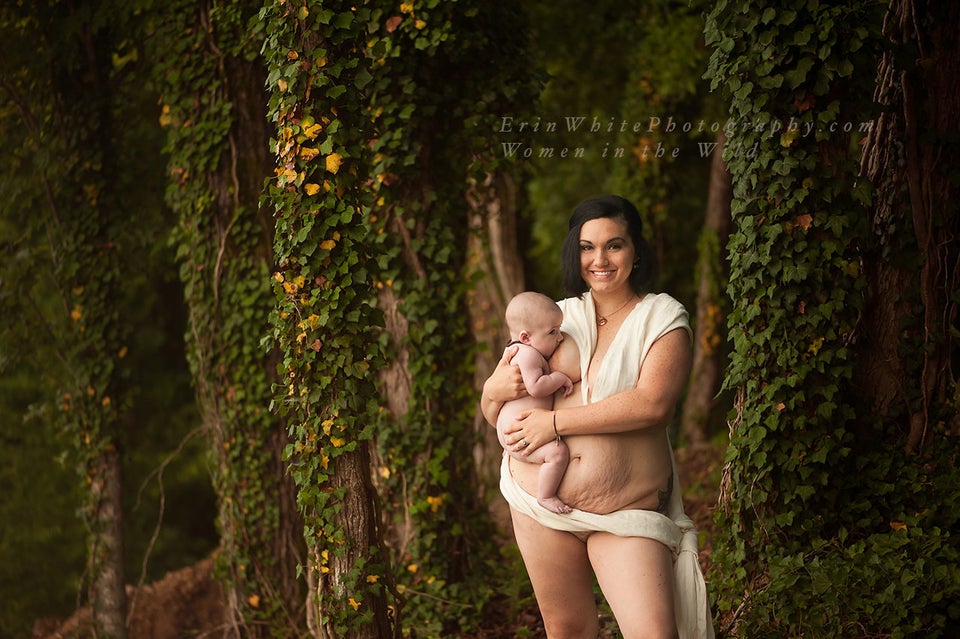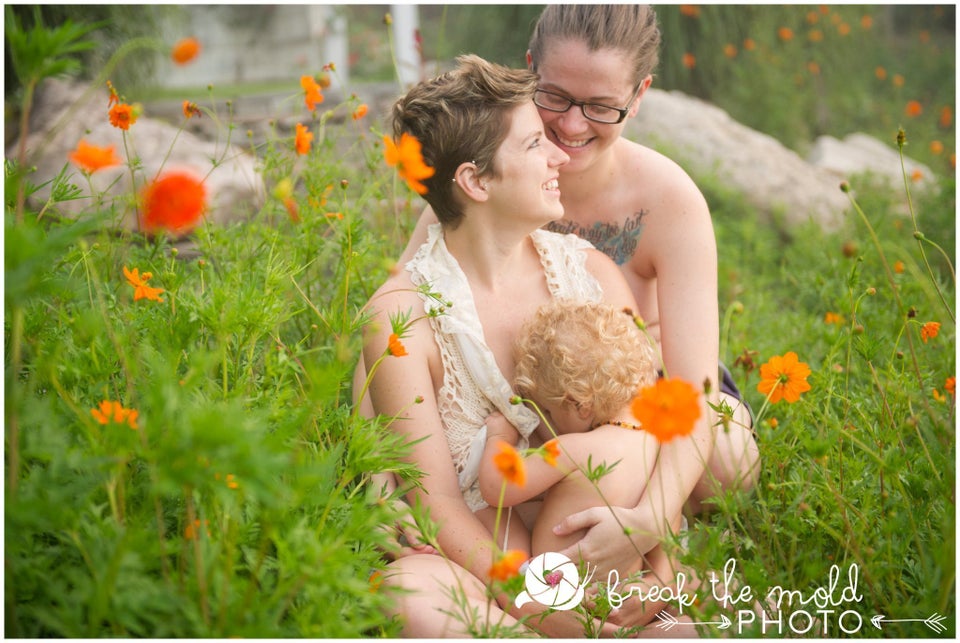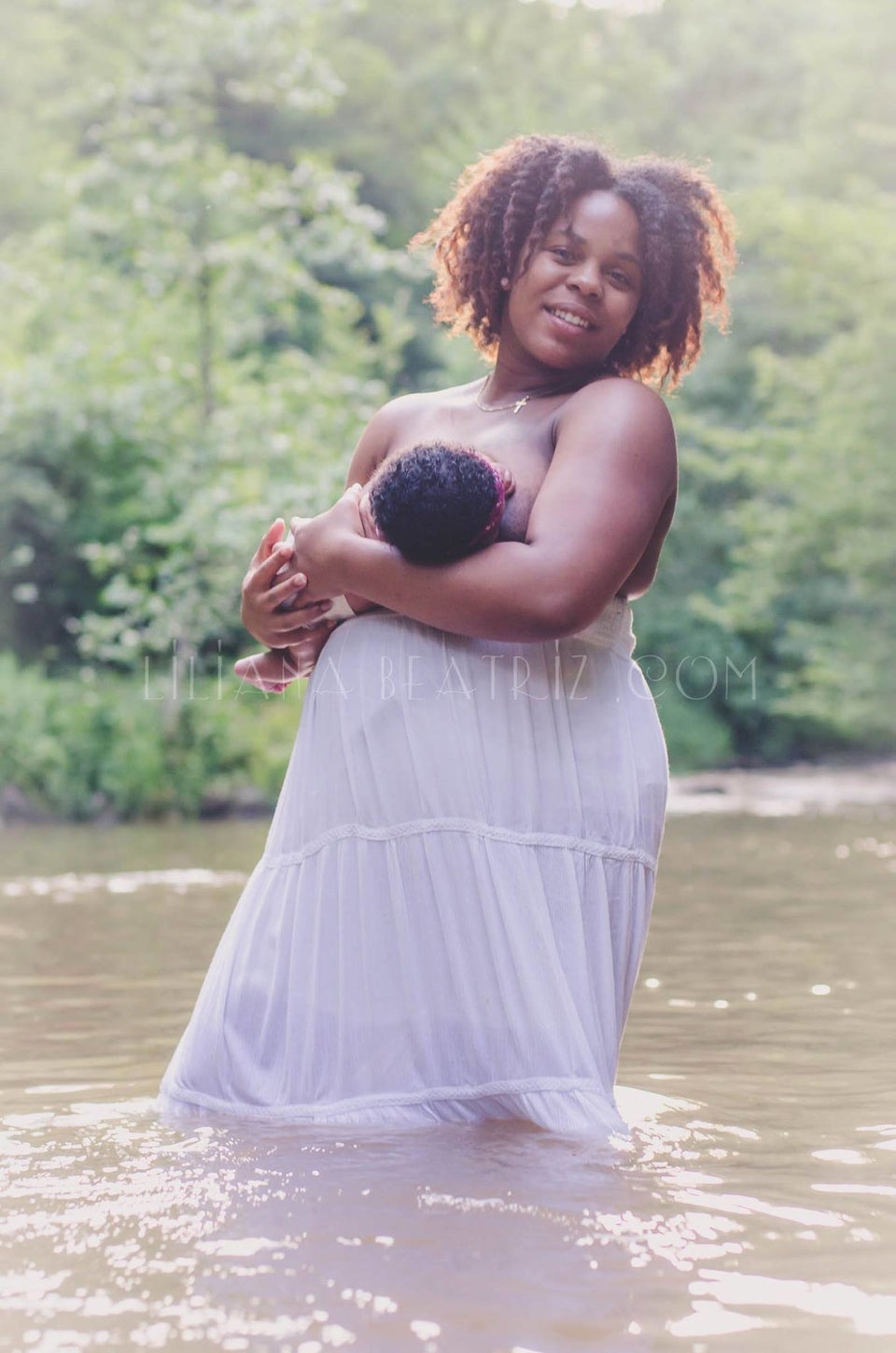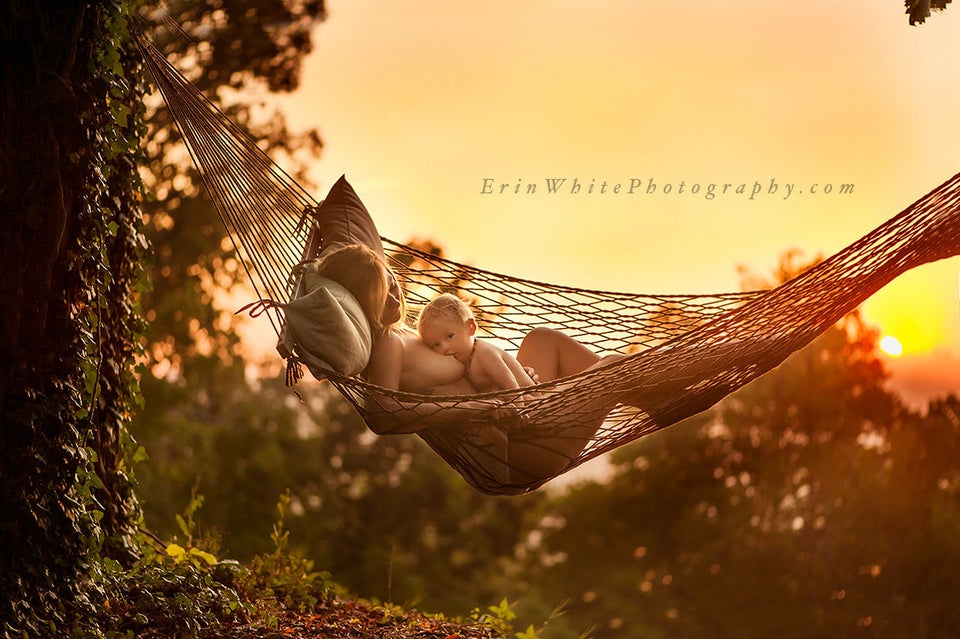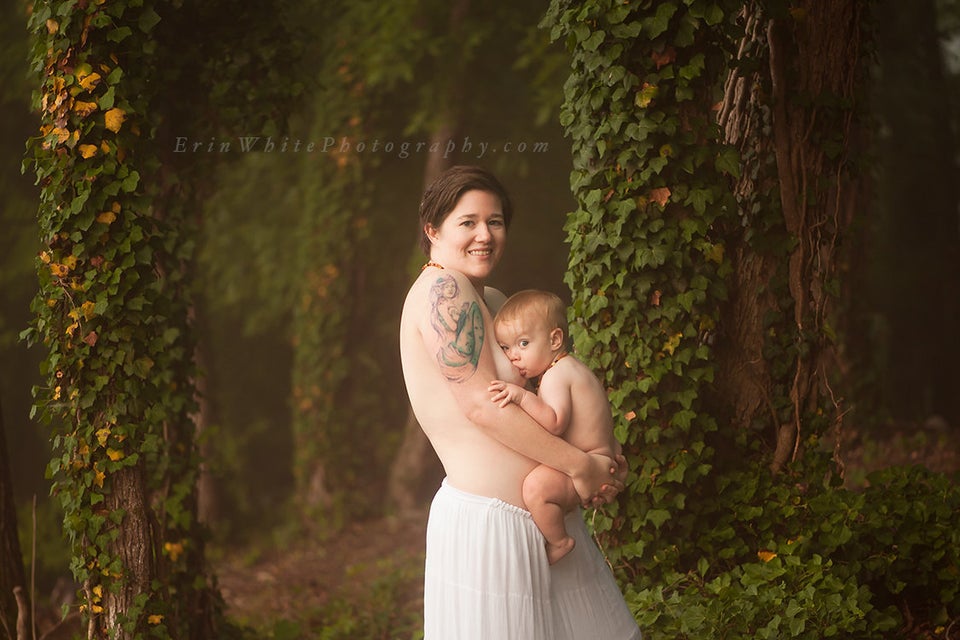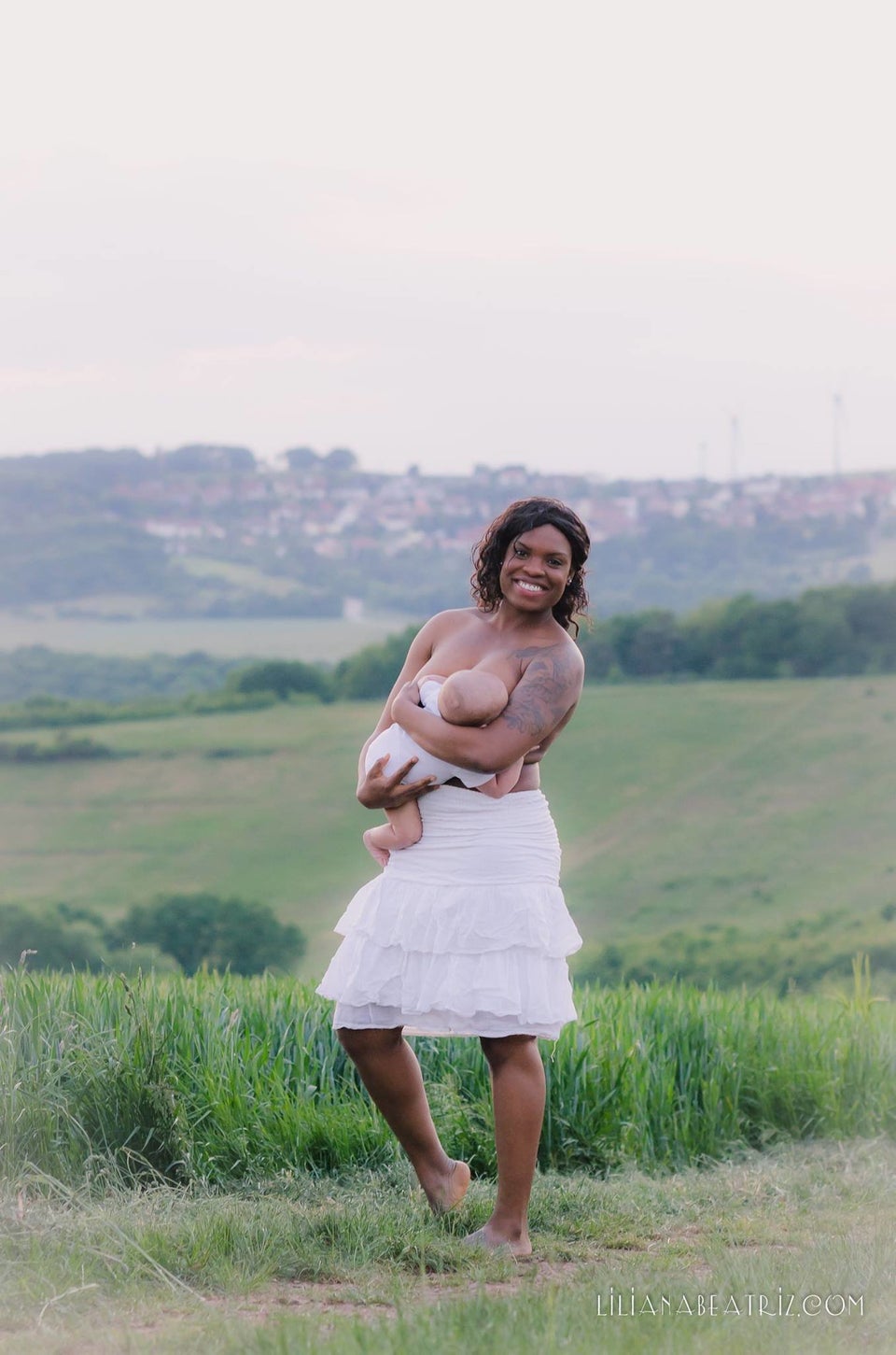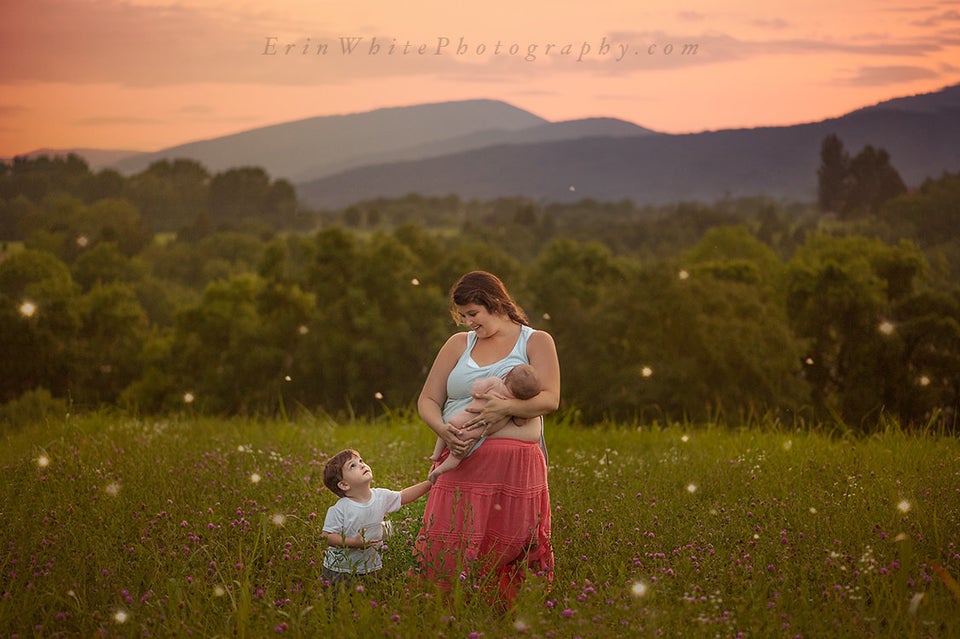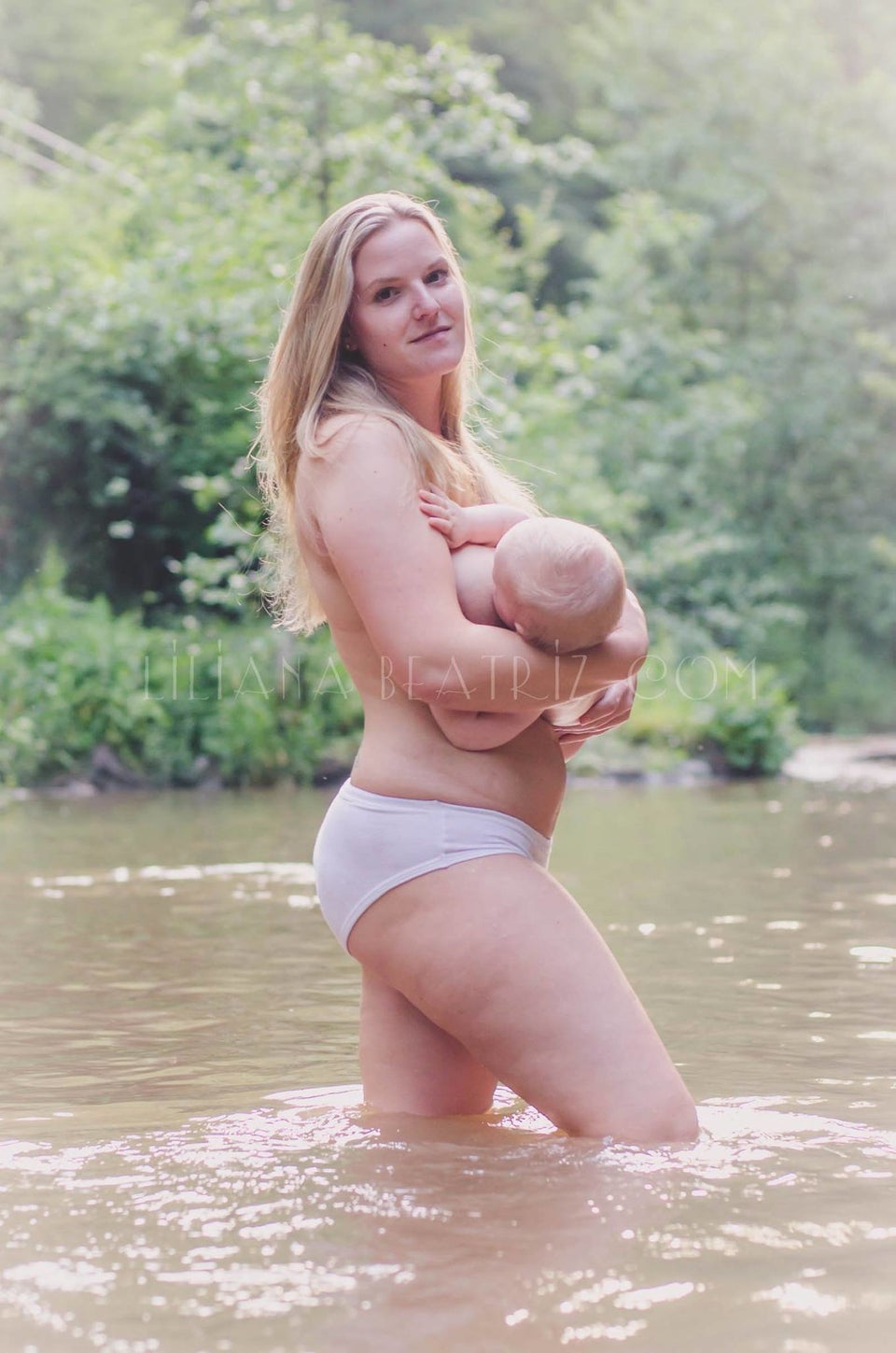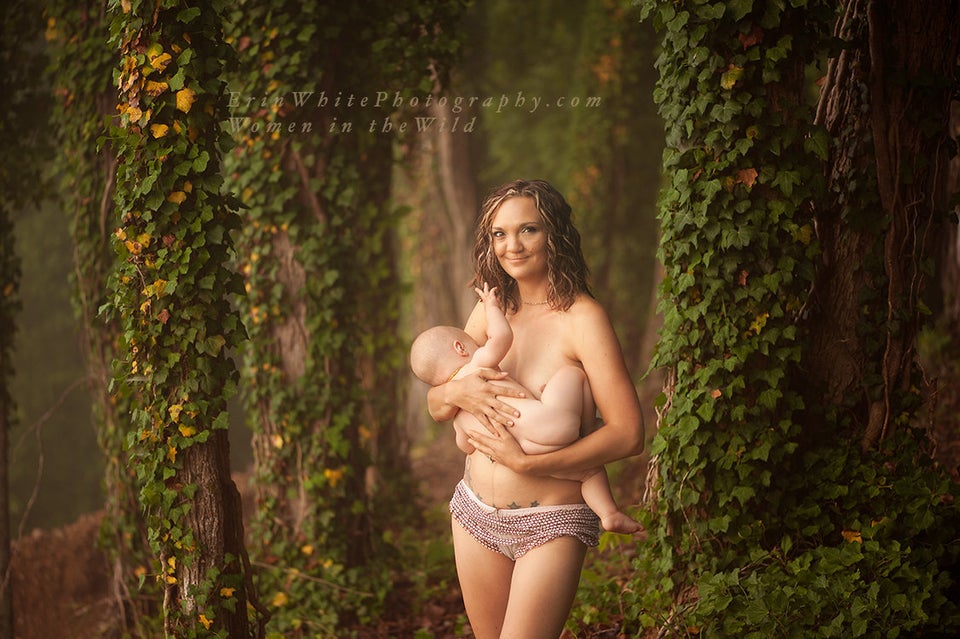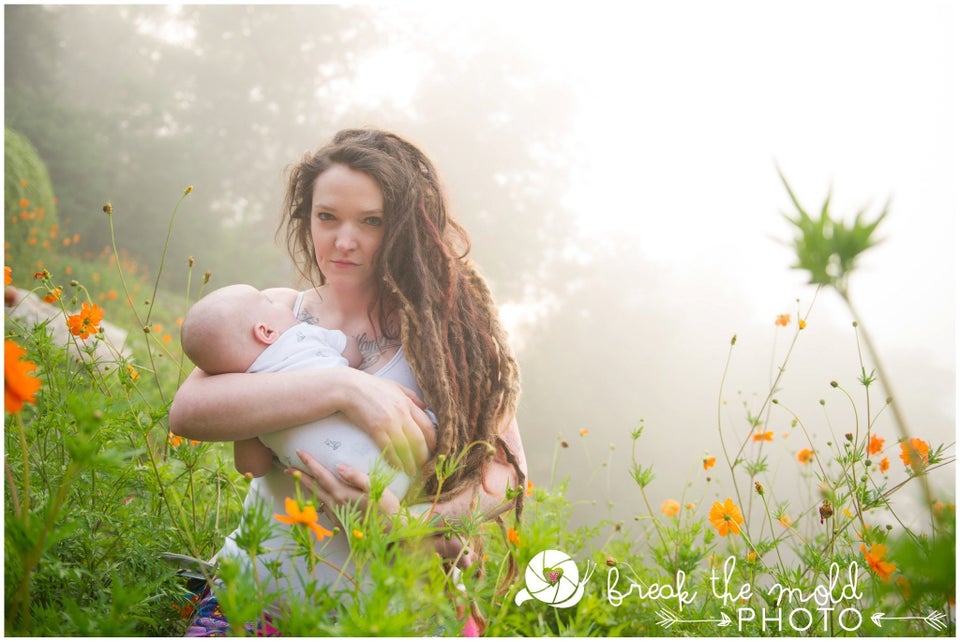 Like Us On Facebook |

Follow Us On Twitter |

Contact HuffPost Parents
Related