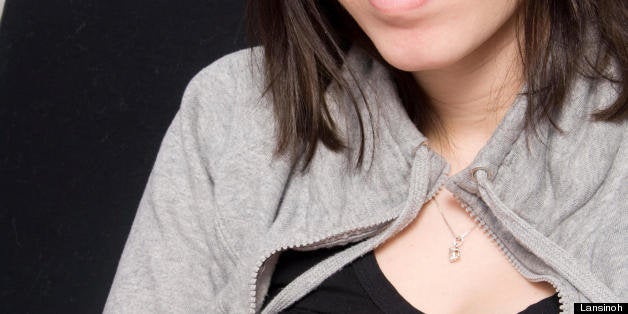 Summer is in full swing, and with it comes much-needed vacation time for parents. Although beach trips and cross-country getaways provide rest and relaxation for busy moms, traveling can also present several new challenges. For instance, if you're a breastfeeding mom, how do you breastfeed while on-the-go?
It might seem a little daunting, so here's some advice to help you keep up your supply while traveling.
Breastfeeding tips for when you're traveling with your baby
Plan to stop along the way. If you'll be on a long car trip, plan where you will stop to breastfeed. Even on hot summer days, babies who are exclusively breastfed or under six months don't need any fluids other than breast milk. It provides enough hydration so that no water or supplemental fluids are needed.
Prepare for takeoff. If you'll be traveling by air, try to sit in a window or aisle seat so you won't have people on either side while you are breastfeeding. This is not to hide away, but if your baby likes to kick and squirm while breastfeeding, your neighbors might not appreciate it. Also, breastfeed your baby during takeoff and landing. The suckling can help ease the ear pressure that often builds during those times.
Know your rights! Become familiar with the breastfeeding laws at your destination so you know where you can and cannot breastfeed in public. Some states and countries have more strict rules against it than others. Be respectful of local practices.
Get your immunizations. Be sure your immunizations are up-to-date and talk to your family health care provider about any immunizations your baby might need before traveling.
Remember that babies get jet lag, too. Jet lag affects babies too, and throwing off your little one's internal clock might make her fussy. You and your baby might need a few days to settle into the new routine, but the familiarity of breastfeeding can help comfort her. Also keep in mind that with the time changes, you might need to nurse on the schedule that is in accordance with your baby's schedule back home and you can gradually adjust to the time change if there is one.
Keeping your breastmilk supply up while traveling away from your baby
Prepare for your trip. If you are traveling without your baby, you will want to make sure to have expressed your milk as well as determined a feeding pattern with your nursling before you leave. Many moms have had success using some of the new bottles on the market that have specially designed nipples for breastfed babies, so there is less of a chance for nipple confusion. This way, baby takes the bottle when you're away and can get back to feeding at the breast when you return. This gives peace of mind for all involved, especially those caring for the baby while you're away. It is good to keep expressing breast milk to keep your supply in rhythm with the feeding schedule established with your baby. Many moms also use fenugreek, oatmeal and teas to boost and keep supply up, especially while away from baby.
Pump extra breastmilk. If you leave your baby at home with another care provider while you travel, one of the most important steps to take is to pump extra breast milk for your baby before you go. Be sure to pump enough for the full time you'll be away, plus enough for a few extra days, just in case you run into any delays or interruptions in your travel.
Be prepared for any breast pump issues. If you're planning to bring your pump on your trip, be sure to bring replacement parts in case something breaks or gets misplaced while you're traveling.
Find a good place to pump. If you're traveling by air, check with the airline to see if it will let you use its lounge so you can have a quiet, clean place to pump. Many lounges have private rooms for conference calls or meetings, which you might be able to use to pump. Some airports have nice mother's lounges as well. Scope these out by calling the airport beforehand to make sure you'll be allowed to use these rooms. Try not to skip your pumping session even if these ideal settings are not available because you don't want to interrupt your supply.
Make sure you have a refrigerator to store breastmilk. Inquire with the hotel about the minibar fridge and make sure you'll be able to store your breast milk, as sometimes they're locked. If there's no fridge in your hotel room, see if the hotel will provide a small fridge in your room during your stay.
Stay healthy. Drink plenty of water, eat as well as you can and get enough rest while away. All of these things can affect your supply, especially if you are traveling without your baby.
Breast milk storage tips while traveling
Keep your breast milk cool. While breastmilk is OK to leave at (ambient) room temperature for up to ten hours, but remember temperatures can increase when you are traveling. Bring a cooler and frozen ice packs with you to keep your breast milk cool during travel. Also, keep your breast milk in storage bottles, as they are less likely than storage bags to get damaged while in transit.
I hope these tips will make traveling while breastfeeding a breeze for any mom. Feel free to add any tips of your own below.
Popular in the Community