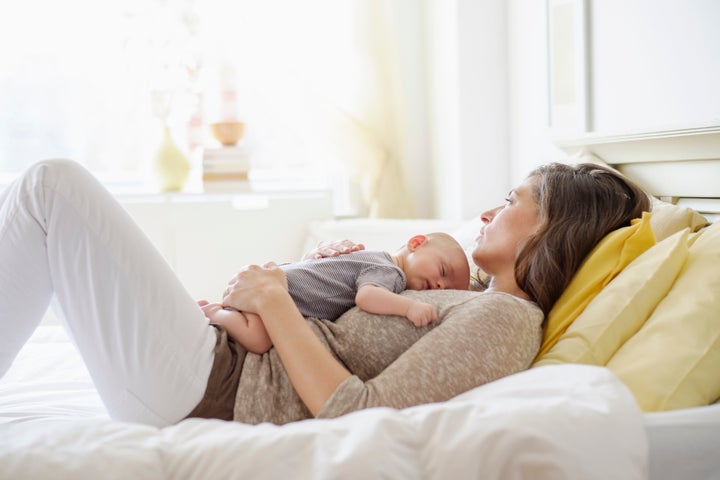 But James McKenna, director of the Mother-Baby Behavioral Sleep Laboratory at the University of Notre Dame, takes issue with this orthodoxy.
"It may be 2015, and we may live in an urban, industrial setting, but this breastsleeping system has been humankind's oldest sleeping arrangement and feeding method," McKenna told The Huffington Post.
"It is odd to think that on one hand the AAP recommends six months to a year of breastfeeding," McKenna said. "And on the other hand they are trying to take away the very thing that makes many women achieve this goal: bedsharing."
"Mothers are removing themselves from their beds to avoid bedsharing, but end up sleeping in rocking chairs, recliners and couches, surfaces known to be much more dangerous than a women's own bed," he said. Instead, he recommends placing a mattress and boxspring in the center of the room on the floor.
Indeed, the AAP stresses the importance of breastfeeding in its literature, noting that breastfeeding can offset obesity, sudden infant death syndrome and gastrointestinal infections in infants, as well as carry maternal heath benefits such as a decreased risk of breast and ovarian cancer. But instead of feeding on a bed, the organization suggests waking and finding alternate surfaces for feedings. They contend that infant safety is not possible with bedsharing.
"Dr. McKenna does not provide any new evidence to support the contention that bedsharing is not without risk to the infant," Dr. Michael H. Goodstein, a member of the AAP's task force on SIDS and a clinical associate professor of pediatrics at Pennsylvania State University, told The Huffington Post.
"[His] commentary does not strike any new ground, except to coin a new term," he added, noting that the AAP recommends babies and parents sleep in the same room to promote bonding and breastfeeding, but on separate and safe sleep surfaces.
McKenna and the AAP are in agreement on some elements of sleep safety, namely that infants shouldn't share a bed with another child, especially a toddler. Sleeping in waterbeds, soft mattresses, bed frames with holes or gaps between the headboard and mattress are also dangerous. And McKenna makes clear that sharing a bed with a premature infant can't be done safely.
As always, check with your doctor before making any changes to your, or your baby's, health plan.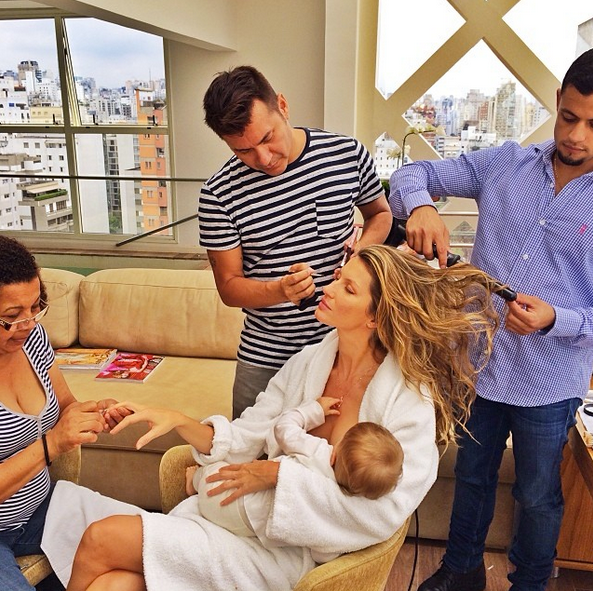 Memorable Breastfeeding Moments In Hollywood