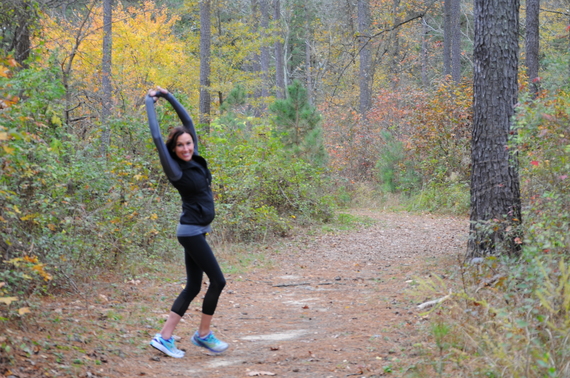 Breath. Do you think about how you breathe? Are there moments in a regular day where you stop to appreciate your breathe? Our breath is our life-line. It is what sustains us. We come into the world crying for our breath and we leave letting it go. How powerful is that?
"Our breath is the first act of life and our last. Our very life depends on it" - Joseph Pilates
As we enter into a new year, renewal is at the top of the plethora of resolutions. Renewal is asking for change in an area that is not working well. We look for the secret. The answer. The escape to make our lives more complete. What if the answer was right within us? What if we all we had to do is acknowledge the very breath that keeps our heart beating. How simple is that?
Our breath is so powerful. It oxygenates and filters our blood and gives our heart the beat that runs our body. How beautiful is that? If we just focused on the fact that we can breathe, how miniscule the problems we think we have become. Our breath cannot pay our bills, but without our breath, we would not be able to pay them either. What it give us is ability. The ability to choose. The ability to work. Giving gratitude for having a breathe and heartbeat is my 2016 resolution.
In PIlates, the breath is a key principle that drives the connection of our center to our movement. Without proper breathing, our movement will be compromised. When we are able to consciously connect our breath to our movement, we develop a stronger sense of self. When we have a stronger sense of self, we are able to connect more consciously to our community.
Take the time to find renewal in your breath. Focus on your breath. Take five minutes five times a day to deep breathe. As you practice, feel your lungs and ribs expand and contract. Only focus on your breath and how it moves within you. Let go of all other distractions in the external world. As you breathe, visualize your body connecting to each breath.
"Lazy breathing converts the lungs, figuratively speaking, into a cemetery for the deposition of diseased,dying, and dead germs as well as supplying an ideal haven for the multiplication of other harmful germs. Therefore, above all, learn how to breathe correctly. - Joseph Pilates
Are you ready for 2016? Have you made some resolutions? Open up the new year with a new awareness of your breath. Set aside the time each day to surround yourself with uplifting essential oils, a quiet space and breathe. My favorite oils to diffuse while I am focusing on my breath are Joy, Purification and Valor. Try it.. You will be very surprised. 5 minutes several times a day. When you first wake up. While you are driving in the car. On your lunch break. Once you start, it will become a part of your subconscious.
I wish each and every one a very blessed 2016!
Take the 100's to Happiness® Challenge to kickstart your new year and new you.
Renew yourself with a 100's to Happiness® Retreat in Asheville NC this 2016! Visit here for more information.
For more information on Essential Oils, email me here!
REAL LIFE. REAL NEWS. REAL VOICES.
Help us tell more of the stories that matter from voices that too often remain unheard.