Getting motivated to exercise during the scorching summer months isn't easy — and any minor discomfort can easily derail my workout. Can't get my hair in the perfect topknot? It's not meant to be. Can't find my favorite matching sports bra and shorts set? The universe does not want this pilates class for me.
Another unexpected, yet all too common annoyance? Wearing the wrong workout underwear.
For years I simply relegated old undies to the workout pile, regardless of the discomfort caused by sagging, stretched-out waistbands and scratchy fabrics. But I've recently discovered the wonder of lightweight underwear made specifically for working out, and it's a total gamechanger. Made of breathable, sweat-wicking fabric, these undies are made to be almost undetectable during even the toughest, sweatiest workout.
Keep reading for the ultimate list of breathable, lightweight workout underwear for women. Whether you're specifically looking for workout undies or simply need to upgrade your intimates drawer for the summer season, there's something for everyone. We've included various styles — including thongs, hiphuggers and briefs — so you can find the ones that are most comfortable to wear during your particular workout and best fit your personal style.
Before You Go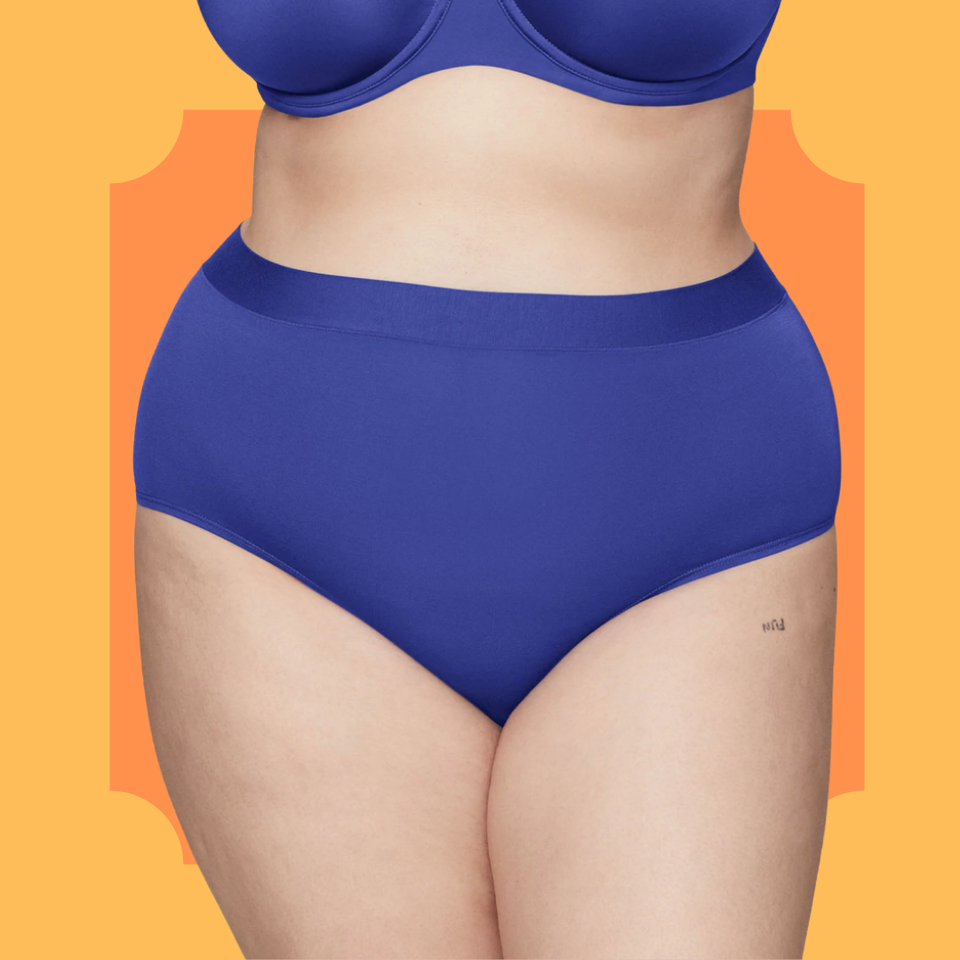 Comfy And Cute High-Waisted Underwear