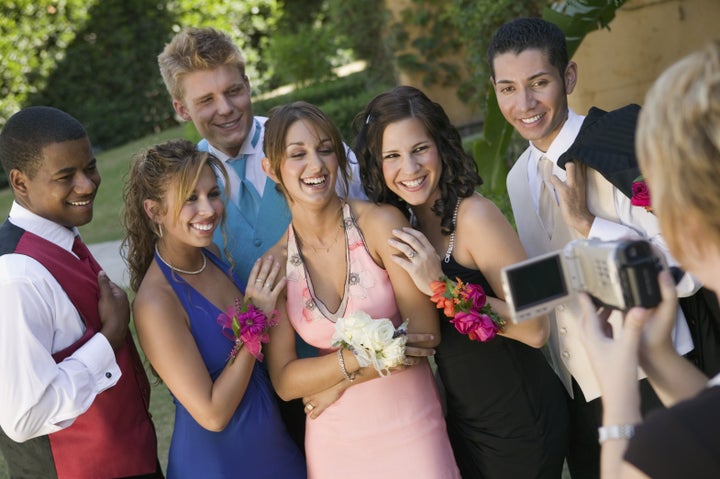 For New Jersey seniors Sasha Chhabra and Kevin Petrovic, prom was one of the biggest nights of their life -- but not for the reason you might expect. While their friends will remember a festive evening of glamour and dancing, the Princeton High School seniors will remember taking a stand for their constitutional rights.
According to the Times of Trenton, after a string of alcohol-related incidents led the school to cancel this year's homecoming, the Princeton Regional school board unanimously approved a policy in April requiring students to pass a breathalyzer test before entering the dance. Chhabra and Petrovic were aware of the policy and refused the test on the basis that it violated their Fourth and Fifth Amendment rights. As a result of their refusal, the students were forced to miss their own prom.
The two students referenced New Jersey v. T.L.O., a 1985 case in which the Supreme Court ruled in favor of a high school student who was searched by her vice-principal after she was found smoking cigarettes in a school bathroom.
"It would be one issue if they searched, with reasonable suspicion, people who are misbehaving or people who are being violent," Chhabra told the Times of Trenton. "It's another thing to say that every single student who wants to go to prom is assumed to be guilty, and we must breathalyze every one of them."
This isn't the first time this prom season that the issue of breathalyzers has made headlines. Last month, 35 students from Dixon High School in California were turned away from their junior prom when school officials suspected they had been drinking, according to KCRA.
Junior Yasmin Quintana and several other banned students maintain they would have passed the test, had they been administered. Quintana told KCRA, "I begged him to breathalyzer me and my classmates did, too, and he did not breathalyze us."
According to Students Against Destructive Decisions, 72 percent of students have consumed more than a few sips of alcohol by the time they graduate high school. Car crashes remain the leading cause of death among 15- to 20-year-olds; alcohol is involved in 32 percent of those accidents. Considering these statistics, do you think the schools have a good reason to adminster breathalizer tests at school dances?
What's your take on the issue? Vote in the poll below and tell us what you think in the comments!
Related
Popular in the Community