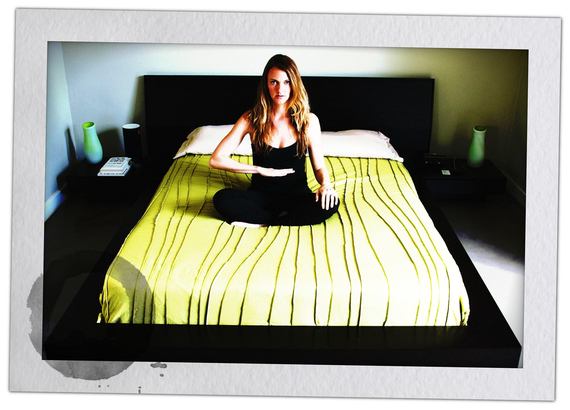 Disclaimer: I am using some direct quotes in this post. If you find words that bother you, please substitute different words in their place and don't let semantics stop you from hearing the story.
When I went with my husband to a sex and relationship coach for the first time, I was really nervous. My desire had been much less than my husband's for well over a decade and I didn't even know how to begin the conversation.
So I was pretty happy when our coach said we were simply going to start with breathing. That I can do, I told myself. She asked me to take a deep breath and then asked me where I felt it. "Um, in my lungs?" I half said, half asked.
She nodded and asked me to take another breath, this time a little deeper, and again asked me where I felt it. Drawing from my yoga class or two, I smugly said "Oh, I am pretty sure I felt that in my belly too."
She grinned and asked me to take one final breath, this time really deep. I did, and again she asked me where I felt it. This time I was a little confused and gave her a quizzical look. And she asked me, "Did you feel it all the way down to your pussy?"
Okay people. Let's be serious. NO. I did not feel it all the way down to there. Was I supposed to feel it all the way down to there?!? Do people feel it all the way down to there?!?
What happened next took a huge weight off my shoulders that I previously never realized was there. She used her hand to divide the upper half of her body from the lower half, just like I'm doing in the photo above, and said "No problem. You've just lost the connection between up here and down there. We can work on reconnecting it."
She went on to describe how as children we're presented with so many messages from society to "keep it in our pants" and then when we are all grown up and facing the normal stresses of daily life, it's no wonder we have a hard time staying in tune with our body. This resonated within me so deeply that I instantly knew it to be fundamental to my issues with desire.
I left that session with some "homework." For the next couple weeks, whenever I encountered something that made me pause and smile (a sunny day, a pretty flower), I was supposed to stop and breathe "down to there." Additionally, whenever I was putting on clothing, I was supposed to go slowly and really concentrate on the feeling of the various fabrics on my skin.
And to my genuine surprise and delight, over the course of those two weeks, I was suddenly thinking about and desiring sex on a regular basis for the first time since the early days of our relationship. And I thought, maybe, just maybe, there was something great on the horizon.
"Wait, that's it?" Transformation takes time, so I'm intentionally sharing in bite-sized doses that reflect my experience over the last year. I'd love to hear your questions, let's continue the conversation in the comments section below. Or visit my blog at www.downtothere.com
REAL LIFE. REAL NEWS. REAL VOICES.
Help us tell more of the stories that matter from voices that too often remain unheard.